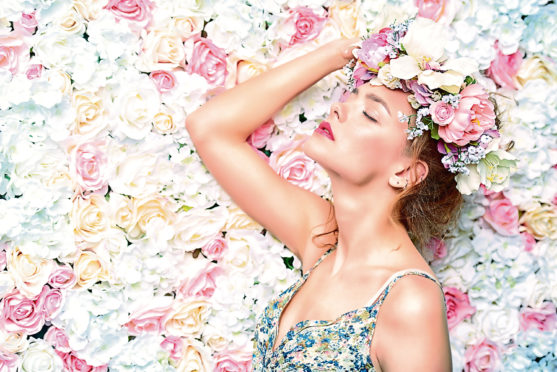 We all have our favourite smells. For some it's the sweet scent of a newborn baby or flowers, for others it's freshly cut grass or even petrol, but when it comes to perfume, everyone has at least one signature fragrance.
Emma South, lifestyle expert for big-selling brand Jo Malone explains why we're drawn to certain smells.
Memory in a bottle
"Fragrance gives you the power to bottle memories," she said. "Whenever you are starting a new chapter, marriage, moving to a new home, job or adventure, you should choose a new scent.
"It is the most powerful time capsule you can make."
Most people will choose a signature scent as they have an emotional and sensory connection with it.
"You will find some scents are personal to you as they will evoke memories and trigger emotional responses," Emma said.  "The way you choose to wear your fragrance contributes to any first lasting memory and impression you wish to create."
Scents check
In Jo Malone, there are six fragrance families, Emma explains. "Citrus, Fruity, Light Floral, Floral, Spicy and Woody," she said. "Then there's the deep, dark scents in our Cologne Intense line, plus limited editions that are seasonal or wonderfully quirky.
"Each Jo Malone London fragrance has been designed to be worn alone or combined with other fragrances, layering scents and textures to create a fragrance that is bespoke and personal to you.
"Once you have decided on a family that suits your style, spend time getting to know the scents to find your distinctive scent combination.
"When you go into a Jo Malone London boutique, the selections are displayed in a luxurious yet clear and concise way and any one of our stylists at the Tasting Bar can help guide you through a sampling process that's right for you."
More is more
But you don't need to choose just one scent, Emma said. The Jo Malone range has been designed for a process called Fragrance Combining.
"Fragrance Combining is a philosophy pioneered by Jo Malone – think of it as accessorising with scent – just as you would wear a little black dress and either pare it up or down. It's a chic and fun way to wear a fragrance that is unique to you," said Emma.  "Wear orange blossom, for example, then layer with a spritz of grapefruit to add an accent as a fresh accessory to your dress.  Fragrance will express your individuality, so we encourage creative experimentation to find your bespoke scent. It's a way of creating a personal statement for either a mood or a long-time signature."