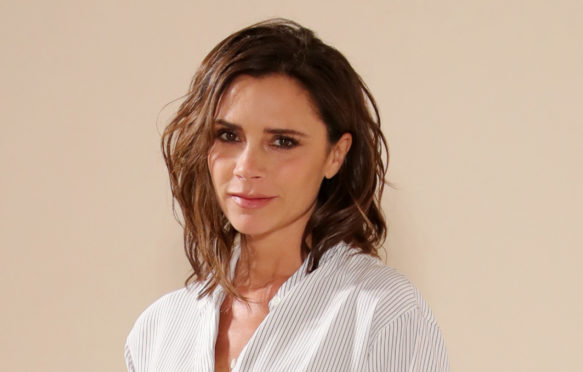 Soft, silky and packed with skin-boosting ingredients, and endorsed by the likes of Victoria Beckham, serums have become one of the hot new beauty products we all want to try.
But how, when and why should we use them?
Isa Lavahun, from Cosmetify.com, shares all.
---
What is a serum?
"A face serum is usually a lightweight gel with a high concentration of active ingredients, delivered directly to your skin," explained Isa.
"Serums penetrate the skin quicker and work faster than alternatives, such as moisturiser, and you only need to use a small amount.
"Apply after cleansing your face and allow at least five minutes before applying anything else. Three minutes will do if you're in a hurry!"
What are the benefits?
Thanks to active ingredients in high concentrations, serums can help to ease a number of skin concerns.
Isa said: "Depending on the product, serums can target signs of acne, discolouration, sun damage and, of course, are anti-ageing."
Who should use serums?
Concentrated treatments aren't just for those in their 30s and up, says Isa.
"Although historically serums have been used to reduce signs of ageing, they can also be preventative, slowing down the appearance of those first lines.
"For example, an under eye serum filled with vitamin C can help build collagen, brighten dark circles and repair sun damage – all concerns, which can happen in your 20s.
"However, highly concentrated formulas can be potent for those with young or sensitive skin, so be careful and always read the label.
What active ingredients work?
Isa explained: "The serum you choose will depend on your skin type, but I would say hyaluronic acid is great for hydration and moisture, vitamin C works for cellular repair, and retinol and peptides can help to aid collagen production and wrinkle reduction and prevention."
High street or high end?
"Your options won't be broad on the high street, as serums tend to be expensive, but they are out there," said Isa.
"The Ordinary Hyaluronic Acid 2% serum (£5.90, lookfantastic.com) works miracles for dry skin, and I also swear by the Nip + Fab Glycolic Fix Serum (£15.49, Superdrug), which exfoliates overnight and reduces the appearance of pores."
---
For more visit Cosmetify.com