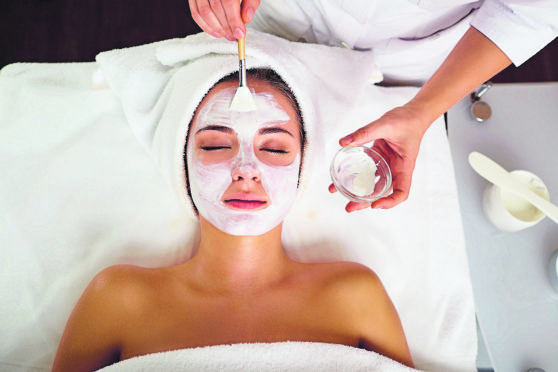 Beauty truly is skin deep.
With party season in full swing it's easy to forget to look after your skin but a facial is your best friend at this time of year.
"I would recommend a facial every four to six weeks," says Melanie Gullet, therapist at The Gin Spa, Glasgow.
"This coincides with your cell renewal process, which is where old cells are replaced with new ones. This takes about 28 days, depending on your age."
Forever young
Many experts recommend having facials from age 14 onwards, but Melanie suggests it's not a case of one size fits all.
"We all have different needs when it comes to our skincare," she says. "Usually, clients will book in for a hydrating facial, as most people believe their skin is dehydrated. But they may have other needs, like acne or dry or oily skin.
"I had acne as a teenager and it completely knocked my confidence, so I understand the importance of avoiding breakouts and taking care of your skin."
Soothed and smooth
"For acne, key words to look out for in your facial description are: calming, soothing, exfoliating, antibacterial and healing – and avoid having facials that use chemical exfoliators," says Melanie.
"Instead, try a basic hydrating, cleansing and healing facial.
"For scarred skin, choose microdermabrasion and brightening facials that use vitamin C. And for dry skin, go for a deep exfoliation of your epidermis (the top skin layer).
"I would also go for a facial that uses lymphatic drainage massage movements.
"A key ingredient to look for is Rose-hip oil. This is hydrating, great for dull skin and helps to reduce hyper-pigmentation."
Have a drink…
Melanie says most people with oily skin don't even realise that their skin is dehydrated.
Dehydration can be caused by not drinking enough water, or using harsh products on your skin.
"My suggestion would be to have a hydrating/ balancing facial. A great ingredient to look out for is Ylang Ylang," says Melanie. "This essential oil is great for regulating your sebum production and balancing the skin."
Overall, the best advice is to have a personal consultation.
"Everyone is different and hormones kick in at various ages, depending on the individual," adds Melanie.
"The best way to understand your skin is to have a personal consultation with a dermatologist or an aesthetician who can then prescribe the correct treatment for your skin and give you a better understanding of how your skin works."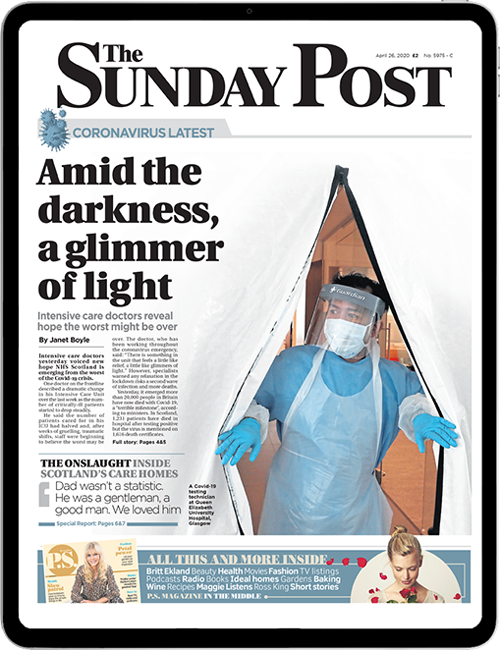 Enjoy the convenience of having The Sunday Post delivered as a digital ePaper straight to your smartphone, tablet or computer.
Subscribe for only £5.49 a month and enjoy all the benefits of the printed paper as a digital replica.
Subscribe