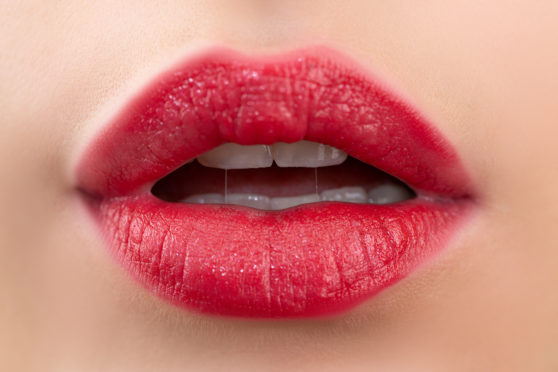 We all want luscious lips. Not only do they look perfectly kissable, they make lipstick even more beautiful.
But nothing in this life comes for free, and if you want the perfect pout, you have to look after your lips with a beauty routine, much the same as your skin, nails and hair.
"You can tell a lot about someone from their lips," said Rebecca Moore, senior make-up artist for Nars.
She added: "Just like our skin, our lips need to be exfoliated once or twice a week to help promote a healthier looking lip – and help lipstick glide on easier.
"And using lip balms will hydrate for a fuller-looking lip and they are also packed with antioxidants to protect from UVA/UVB rays."
Rebecca's top tip is to use a mixture of natural ingredients.
"Once a week I like to buff any dead skin cells away with sugar, mixed with honey with an old toothbrush," she said.
"Not only does it exfoliate, the honey has a nourishing effect."
Monoi talks
When it comes to lipsticks and glosses, choose those which also moisturise.
"Go for a glossy, balmy texture when choosing a hydrating lipstick," Rebecca said. "Nars has reformulated its lipsticks and they're now packed with passion fruit seed oils and monoi oils to hydrate the lip all day. We have three different textures – Sheer, Satin and Matte. So no matter your preferred texture, your lips will stay hydrated."
Shade it
To get the perfect pout, Rebecca suggests a lip liner a shade darker than your lipstick to create a fuller lip.
"Adding a small amount of gloss in the centre will help to create a voluptuous looking lip," she added..
"And use a concealer that is a shade lighter around the corner of the lip, this will help define the shape, making your lip look pop!"
Complexion matters
When it comes to colour, pick one to match your complexion.
"For those with warmer skin tones such as olives, yellows and golds, using lipsticks with a warmer tone will naturally compliment your complexion," Rebecca suggested.
"Reds and nudes with an with orange undertone will be your optimum match.
"People who fall under the cool skin tone range such as pinks or blues will suit lipsticks with a cooler tone.
"Reds and nudes with a blue tone are best.
"This is a good starting point to try and find your perfect lipstick shade.
"Lipsticks are a fun way to experiment with colour. If you love the colour your confidence will make anything look amazing!"