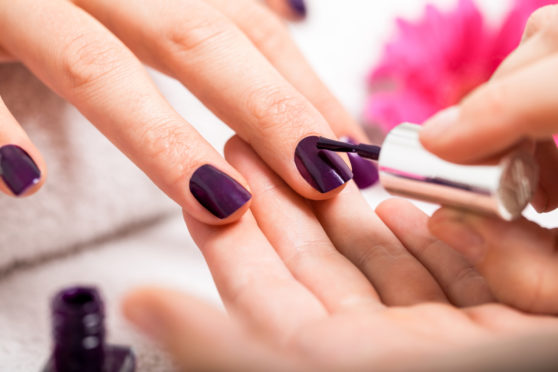 It's almost time to start packing – and pampering yourself – for jetting off into the sun. But, along with the tan, brows and waxing, you'll want to make sure your nails are beach ready, too.
But what's the best way to treat those talons? And which colours will keep you out of the shade?
Lynn Gray of nail polish brand Mavala UK shares her top tips.
Nail a routine
Hands and nails are one of the first things that people notice about you when you meet, so a manicure routine to keep nails looking their best is important.
Pick one night of the week. Keep everything you need in a little kit. Firstly, tidy cuticles by applying cuticle remover which will dissolve the skin that sticks to the base of the nail, inhibiting growth and causing hangnails.
If the nails are flaking at the tips it's a good idea to apply a moisturising treatment as this will help improve the nail's health and look.
Always carry a nail file in your bag so you can smooth out any little nicks before they turn into a break.
Growing pains
If you have weak nails or have just had gels or acrylics removed, then a nail hardener is needed. Try Mavala's Scientifique K+, as this is a penetrating nail treatment with pro keratin that improves nail quality and diminishes splitting and breaking.
If the nails are flaking at the tips then you need to hydrate and moisturise the nails as they are lacking in oil and/or moisturise. Try Mavala's Mava-Flex serum that is penetrating, moisturising and fortifying for healthy, flexible and shiny nails.
DIY or pro?
That depends on what look you are going for, your budget and the time you have spare.
You can have beautiful natural nails that you can change the colour of whenever you like and dry extra-quick due to the products used. You can look after them yourself or go to a salon, so they suit every budget and last up to 10 days.
Natural nail products have changed over the years so are as natural as can be and make your manicure last longer.
Summer trends
Brights are in this summer, so go for hot pinks, neon limes, striking purples and bold blues. They also go perfectly well on toes and will look amazing by the pool in white sandals.
Short, well-manicured nails are also on trend this summer.
Polish it off
Apply a base coat as this will not only protect the nails from discolouration but also prolong the life of your manicure.
Apply two thin coats of polish followed by a top coat. Reapply the top coat every other day to reinforce the strength and make the manicure last up to 10 days.