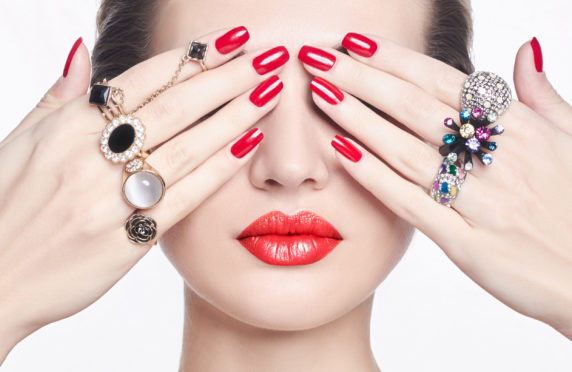 With no access to our ­favourite manicurist, our hands have taken a beating over the past few weeks, with brittle and broken nails on every finger.
But, according to skincare expert Patricia Boland, skin specialist at Colorescience, it's not just increased handwashing that could have an effect.
---
Avoid acetone
If you are doing at-home manicures, Patricia advises using good-quality products.
She explained: "Poorly made, cheap polish removers are not friendly to your nails.
"Not only will it require extra effort to shift the colour, but they also can make nails dry and reduce moisture, resulting in brittle and weak tips.
"Acetone tends to dehydrate your nails, so avoid any removers that contain it as a main ingredient, too."
Remove right away
Patricia added: "Peeling off polish or gel is also a no-no – it will remove part of the top layer of your nails, causing thinning.
"It's easy to do, especially as your manicure starts to chip, but picking at polish an excessive amount can mean waiting months for your nails to grow back in a healthy condition.
"When you see a chip, take off the polish with remover as soon as you can, removing any temptation to pick away."
Eat your iron
"Weak nails can be caused by low levels of iron or anaemia," explained Patricia. "Iron helps form haemoglobin, which shuttles red blood cells loaded with oxygen directly into your nails. Without this, your nails will suffer from stunted growth.
"So load up on iron-rich foods such as spinach, dark chocolate and white beans."
Drink up
As well as eating the right foods, Patricia says staying hydrated will help to keep your nails in tip-top condition.
She said: "If you're not drinking enough water, your entire body will suffer, including your nails.
"Not drinking enough water is a major factor in many cases of brittle nails, so it's best to drink the correct amount – six to eight glasses a day."
Take a break
We are all missing regular trips to the salon, but Patricia says your nails might benefit.
She explained: "Constantly powering your nails with gel polish can damage the beds.
"Take a few months' break between treatments, and use a nail hardener to build them back up to their natural state."
Moisturise daily
Patricia said: "Nails need moisture from the inside and out, so apply moisturiser throughout the day. Keep it handy and reapply after your hands have been wet."
---
Visit colorescienceuk.com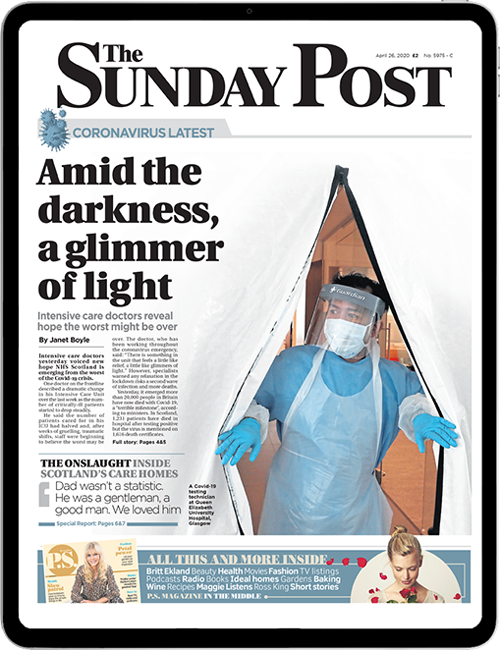 Enjoy the convenience of having The Sunday Post delivered as a digital ePaper straight to your smartphone, tablet or computer.
Subscribe for only £5.49 a month and enjoy all the benefits of the printed paper as a digital replica.
Subscribe