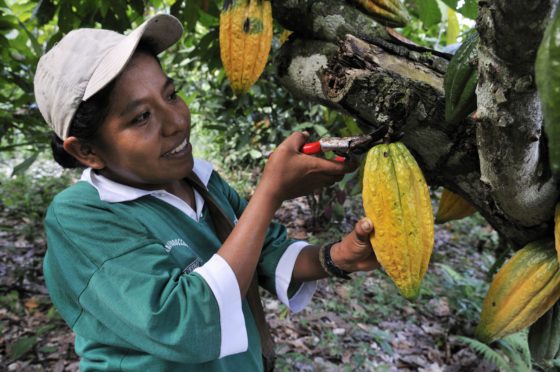 We are estimated to eat almost 670,000 tonnes of chocolate in the UK every year, savouring an average of three bars a week – but how much do you really know about where it comes from?
Here, Angus Thirlwell, from luxury brand Hotel Chocolat, tells Alice Hinds the Honest Truth about chocolate.
---
Does the origin of cocoa beans make a difference to the final taste?
Absolutely. The way chocolate tastes is exactly the same as with the vineyards' geography and the wine it produces. But there are so many other taste influencers, too.
First is the recipe. Overloading with sugar will ruin even the best beans in the world, so if cocoa isn't the first ingredient listed on your chocolate bar, put it back. That isn't "chocolate", it's "confectionery", and they are quite different…
Second is the roasting. Over-roasting beans is, unfortunately, common and, just like coffee, gives a powerful but acrid flavour. Watch out for recipes made with loads of added vanilla and sugar, which is used to mask these flavours.
Is there a simple traditional process for making chocolate? And has that changed over the decades?
It's pretty easy to make basic good chocolate if you have great ingredients. I could show you how to make it in any kitchen. At its most basic, it's a case of grinding up the roasted cocoa beans until they naturally transform into a smooth paste that looks, smells and tastes like chocolate, although without any sweetness at this stage. The beans are naturally half made up of cocoa butter, a lovely plant fat that gives chocolate the amazing melt quality we love so much. Adding in a little sugar and powdered milk while you keep grinding, takes this all the way to milk chocolate.
How are cocoa beans harvested?
Beautifully! The beans grow inside large oval pods with amazing red-golden-green colours, which hang on small trees. When ripe, they are cut, split and the beans tumbled together in wooden boxes to kick-start fermentation. After a week or so of this, they are air dried until ready to scoop into jute bags for shipping to the chocolate-making plant, wherever that is.
Can chocolate be paired with different tastes, similar to how wine is paired with meals?
The pairing is so good that we created two restaurants, which thrive on our menu all about "cocoa cuisine". We've paired chocolate with drinks like single estate rum (at our London and Saint Lucian restaurants), tequilas, tea and it's well known among experts that a little bit of chocolate makes all coffees taste better – try it!
What's the busier time for chocolate sales – Valentine's Day or Easter?
In the UK it's Easter but in our Japanese and American "hotels", it's Valentine's Day, by far!
Is it true that white chocolate isn't really chocolate because it doesn't contain cocoa solids?
White chocolate is all about the cacao butter without the cacao powder, which is the dark-brown bit. A cacao bean is approximately half butter and half powder, so white chocolate deco come from the bean and is, treated well, a gorgeous plant fat. Unfortunately, white chocolate has got a bad rep because it's so often overloaded with sugar and milk. Made with respect, as I like to think we try to do at Hotel Chocolat, the No 1 ingredient is cacao butter and the taste is delicious.
What is "Supermilk" and why is it so unique?
Supermilk is a genre of chocolate we created a few years ago to sit in between milk and dark. It's very creamy but has as much cacao as a dark. What we've taken down, is the sugar amount. It's become really popular and if we compared it coffee, would be a short, 6oz flat white. Our mantra is "More Cacao, Less Sugar" and this is one we are really proud of.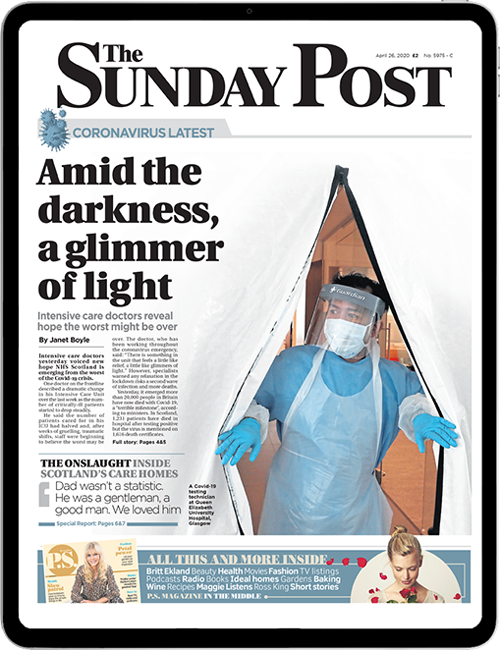 Enjoy the convenience of having The Sunday Post delivered as a digital ePaper straight to your smartphone, tablet or computer.
Subscribe for only £5.49 a month and enjoy all the benefits of the printed paper as a digital replica.
Subscribe