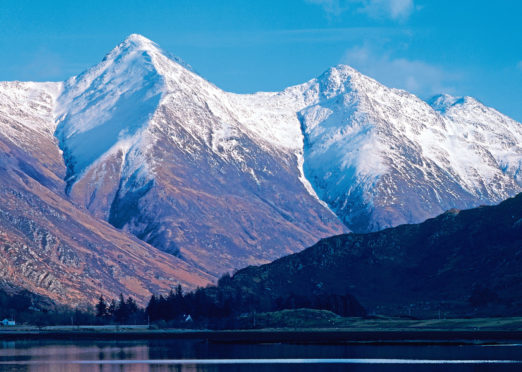 Scotland's forests and woodlands transform during autumn, as greens turn to burnt reds.
Less obvious are the changes autumn brings to beaches and, as the temperature drops, the waves rise and the chill winds quicken, they become a natural treasure trove.
Strolls along Scotland's beaches offer an insight into how the world changes as winter creeps in.
"The changes are not as clear cut as in the woods," explained Ian Cornforth, whose beat as head ranger at Culzean Castle in Ayrshire includes stretches of rocky coastline, sandy beaches and cliffs pitted with old smuggler's caves.
"The stormy weather washes in the living and the dead and you see the challenges and dangers that the season brings. We have found whalebones and at the moment I'm hooked on gathering mermaid's purses.
"We find loads washed up and dried out on the beaches but when you put them back in water, they re-shape and you can see where a baby shark or skate has emerged.
"You get a glimpse of hidden nature. There is a whole world beneath the ocean and it becomes real at this time of year, you start to understand, appreciate and care about it."
Scotland offers every kind of coastal setting and the National Trust for Scotland count seaside nature reserves, gardens and coastal walks among their properties.
Many are included in the conservation charity's Stride Out For Scotland campaign, which is urging people to get out and explore the country's wild spaces.
The waterfronts at Culzean are a microcosm of Scotland and one moment you can be scrambling among rocks and the next strolling along a sandy beach.
"Once you develop that love of beachcombing time has no meaning," said Ian. "You lose yourself in the thrill of the hunt.
"Autumn is also a great time to see seals. They don't do much, but if something does happen, the whole group comes to life and you'll see the big male slap someone into place and then watch as that message goes down the line."
We have compiled a list of seven National Trust for Scotland beaches which offer take you far from the maddening crowds.
Culzean Castle
The coast beneath the castle has rock pools, sandy stretches and caves which are perfect for exploring. Watch for porpoise and dolphin in the stretch of water leading over to Arran and get there early to say hello to the bob of resident seals at Port Carrick Beach.
Inverewe Gardens
This stunning Highland garden offers spectacular sights, including towering Californian Redwoods. The sea Loch Ewe which it overlooks is also a haven for wildlife, including seals, otters and sea eagles.
Kintail & Morvich
One of the really wild areas of the Highlands. The adventurous can sea kayak with a National Trust ranger, though walkers on the beach will be able to spy otters and golden eagles.
Rockcliffe
One of Scotland's most beautiful coastlines, stretching along the Solway Firth. This NTS nature reserve has been designated a National Scenic Area and is dotted with beautiful villages.
St Abb's Head
A clifftop seabird colony, autumn may not be the best season for spotting its residents, but it is breath-taking coastal headland with dramatic cliffs and the St Abb's Head Lighthouse, built by the Stevenson brothers, David and Thomas, in 1862, is a delight.
Montrose Basin and Nature Reserve
Situated just a short walk from the House of Dun, which is also cared for by the National Trust for Scotland, Montrose Basin is an enclosed estuary of the river South Esk and is home to over 80,000 migratory birds.
Brodick Castle
Britain's only island country park stretches from seashore to mountain top. Brodick has sandy beaches and a wide grassy area and play facilities.
2020 is Scotland's Year of Coasts & Waters. Share your coasts and waters experiences on Twitter by tagging @N_T_S #YCW2020.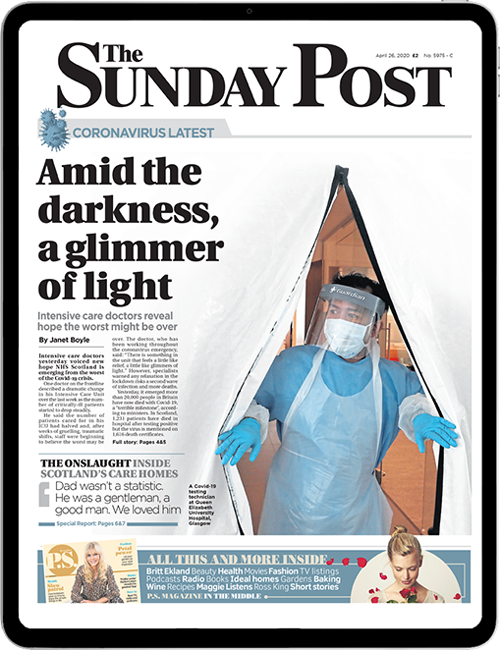 Enjoy the convenience of having The Sunday Post delivered as a digital ePaper straight to your smartphone, tablet or computer.
Subscribe for only £5.49 a month and enjoy all the benefits of the printed paper as a digital replica.
Subscribe