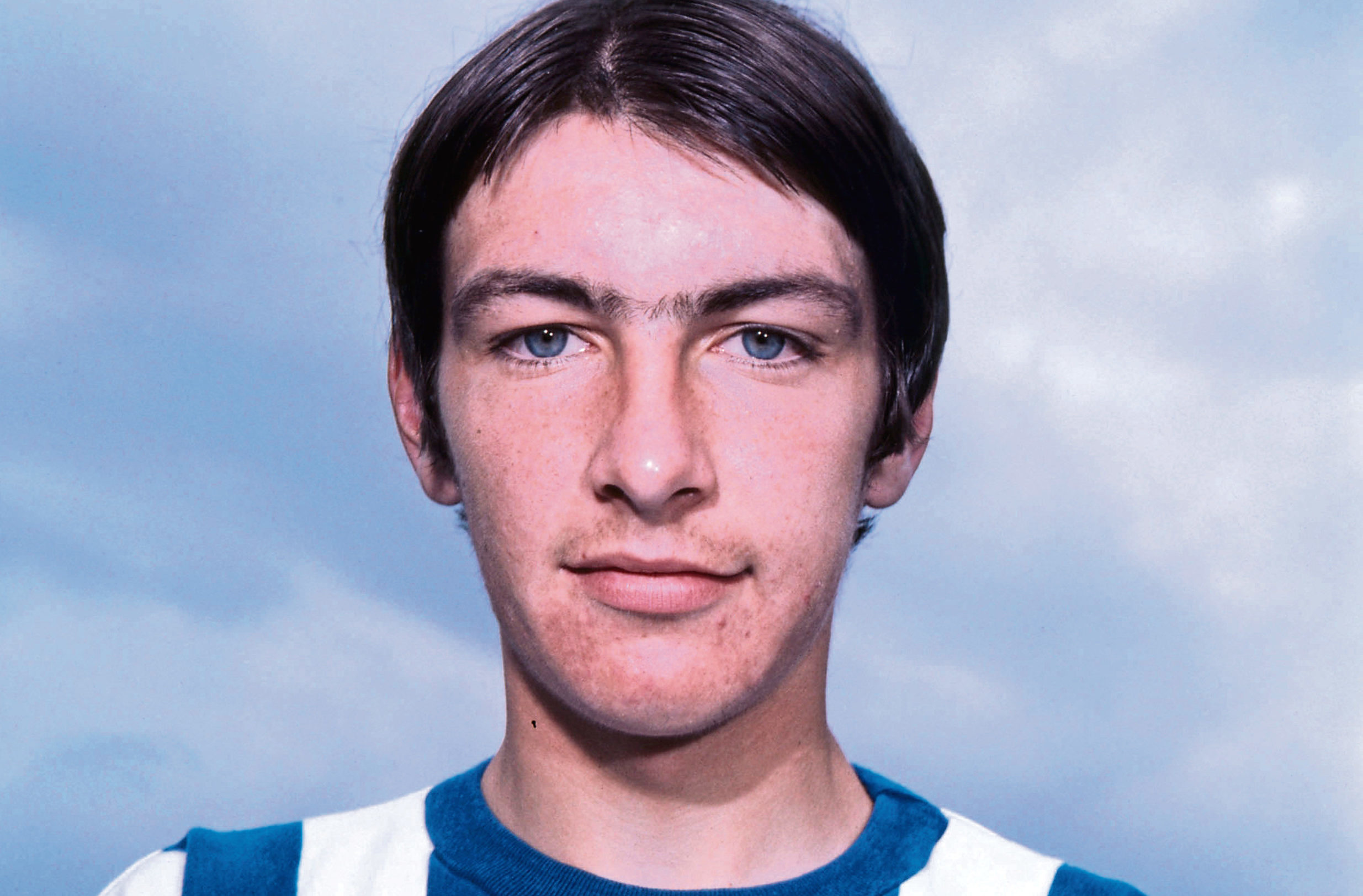 IF you could go back and live your life over again, what would you do differently? What's the advice you wish you could have given yourself as an 18-year-old, knowing what you know now?
Blogger Mandy Jones, of Dundee, runs The Empowered Woman Project. She has been asking women to send in letters to themselves as teenagers. She's been inundated with replies, which she plans to use in a multimedia exhibition.
So would you change your life if you could go back? What do you wish you'd known as you were just starting out on your adult life?
We asked five of our favourite columnists for letters to themselves as 18-year olds.
Ross King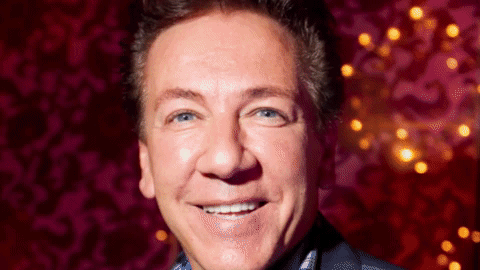 Dear Ross,
You've probably heard most of these things said to you already by Mum and Dad but it'll take you another six years before you'll realise just what they mean and that they are invaluable.
Always do your best – that's all you can do. I know you'll say: "Of course I will," as you walk out the door. Really think about it, though. Are you REALLY doing your best, are in you in the best shape, are you getting enough sleep, have you read up on everything?
Then just do your best and if it doesn't work out, you don't win, whatever happens you can be safe and take solace from the fact…you did your best!
Shakespeare said: "To thine own self be true" – he was on to something. Just be true to yourself and who you are.
Always leave something in the deal for the next man. You hear that from Dad, and you'll realise as you go through life that it's such good advice.
Those people you pass on the way up? You're bound to see them on the way down. Play nice.
Remember, this is not a dress rehearsal, it's opening night.
It's always darkest before the dawn. Things won't seem so bad when the sun comes up.
Make God laugh, tell him your plans.
Gran will tell you: "What's for you won't go by you". Believe it, it makes life better.
Always stand up when a lady leaves or joins a table, always open doors for them and always walk on the outside when walking with a lady along the pavement.
Always say please and thank you. Always have manners.
Always sleep on a big decision.
When dining with someone watch how they treat the waiters. That's the kind of person they really are.
If you're going in to showbiz, which is already your dream, start at the bottom. And kiss it!
Keep your hand on your ha'penny and keep your big mouth shut.
Smile.
Always remember you are too blessed to be stressed.
P.S would you please send this to me at the beginning of every year?
Thank you.
Donald McLeod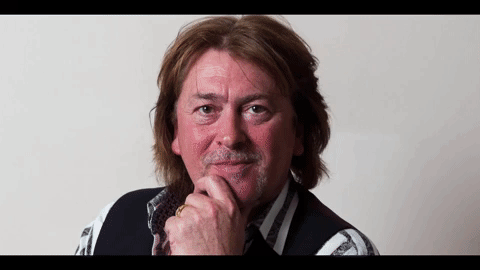 Dear Donald
I doubt you will ever get round to reading this letter, and the very important advice it contains, because you are almost never in. You're always out gallivanting with your band and friends into the wee small hours and getting up to all manners of mischief.
And, let's face it, you don't like taking advice from anyone, least of all someone of my, sorry your age one day. Oooft this is confusing!
By all means learn from your mistakes. Believe me, you will make plenty, many of which you will always regret making. Try not make them again.
But life, as you already know, is about looking ahead, welcoming the future with open arms and what lies ahead. Dwelling on and having sleepless nights over past mistakes which you can do nothing about will never be for you.
Once it has been said and done it is gone. Learn from your experiences, your mistakes and at all times try to become a better, more loving and caring man. And believe me you will do it.
I could say don't do this or that, watch out for this individual or that investment. But I won't. What is the point? Though I should tell you never to book Chuck Berry – he's a thief.
You already know the difference between right and wrong. You may be a bit unsure and unsteady on your feet at the moment but, believe me, you will grow and become more confident and self-assured as the years pass by.
Live your life to the full, look after your health, your wife – yes you will be married one day – your kids and family and friends. Enjoy the many happy years and get through some tragically sad days with bravado, confidence and surety that you are actually doing the right thing.
Oh, and one last thing Donald, (which sadly you will ignore though I truly wish you wouldn't). Please give up the fags.
Judy Murray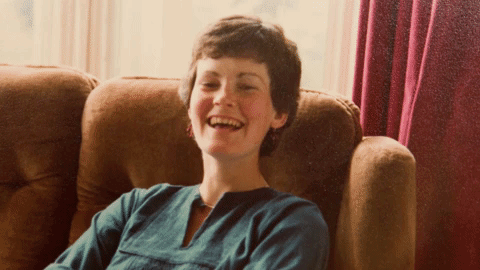 Dear Judy
You're 18 and you've done well at school. You're about to get the chance to go to study on a tennis scholarship at the University of Virginia in America.
Your lack of confidence and fear of the unknown means you turn it down. The world is different for the 18-year-old you than it is for 18-year-olds of today and it feels like too big a step.
Occasionally, you'll look back on that decision and wonder how your life would have turned out if you'd actually gone to America. Who knows?
My advice for you is stop being such a woos, go with your gut, be braver, at a younger age. Focus on what could go right. Be more confident in yourself and more ambitious, you're more than capable. As it turns out, though, you'll be in your 50s before you feel you have a voice and can use it to speak out about the issues you really are passionate about.
The people around you will always have a big influence on your life, but they won't always be right.
Your form teacher will scare you off becoming a PE teacher. She does it with the best of intentions – the teaching profession is in disarray – but you'll look back and wish you had been strong enough to have the courage of your convictions.
In the end, you will still end up coaching sport anyway. You'll leave university with a degree in business with French and German, but sport will be your passion and where your heart lies.
You will reach a stage where you think "stuff you" if someone is trying to stop you from succeeding. It will take a while. But once you realise you can actually do that, you'll see it's invaluable and makes you stronger.
Sports coaching is a male dominated domain and can be a sexist industry. You'll come up against some dinosaur men and lots of inflated egos. Don't worry, you'll be more than a match for them.
It's a young person thing and particularly a girl thing, to want to get things right, to do what you think others expect you to do and to try to please others. But you'll come to realise that it's OK to take risks and to make mistakes. And that it's more important to make decisions that are right for you. And that life is what you make it – and what YOLO means!
Gordon Smith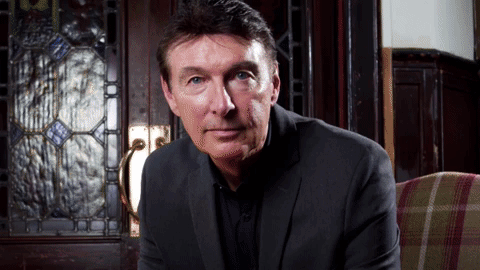 Dear Gordon
Retain your ambition at all times. This applies to you even if you appear to have attained success by becoming a professional footballer. Once you have achieved any goals in your life you must set new ones and remain motivated at all times. If you don't do this you will go back the way in your career.
Always have belief in yourself. That doesn't mean you can't recognise when you are not doing well. You must judge your performance at all times but believe you are talented and it's just a short term question of things not going to plan. You will find at times like this you will be criticised, sometime quite heavily, but you need to ignore this and be satisfied that you are the best judge of your own capability and you can work hard to get back to your best. Always believe that you will!!
Be aware that not everyone who is giving you advice on your career or financial matters really cares about your wellbeing. Some will obviously get things wrong but there are certain individuals who are giving you advice who are only trying to benefit personally from your involvement. You are not the type of person who would ever give harmful advice to anyone and therefore, don't really expect that certain individuals would do this. You have to be initially sceptical about all advice given and consider everything very carefully before deciding on what to do.
Even though your sporting career could be going well and you think it will last forever, this is certainly not the case and it will pass quicker than you can imagine. You will have great fun but be aware that in a short time everything will just be a memory. You should keep a diary of all the events that took place in your career so that you can consider how special and unique these experiences were. People will have memories of you but you should have a personal biography to hand for future reference.
Prepare yourself as you progress for the time when you won't be playing any more. You are doing a Business Degree and I'd advise you to complete this even if your football career appears to be taking off in a successful way. This level of education will benefit you for getting work when you stop playing and will also help your confidence in believing you have something to offer in other fields.
Margaret Clayton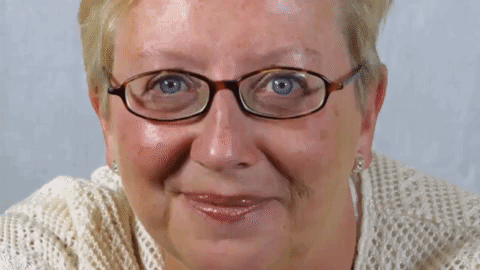 Dear Margaret,
So the Saturday night record hop was a flop. You'd bought a new mini dress in Chelsea Girl for £5 and your pals said it was cool. Your bouffant hair was looking good. It was a great night until the last dance when your boyfriend Robert dropped the bombshell.
"I'm sorry but it's over. I'm going to uni after the summer and I think it's time we went our separate ways."
I'm proud of you for not crying in front of him. You held it together till you got to the Ladies and your pals gave you hankies and cuddles. The first time you'd been 'dumped'. It hurts but you get over it.
You will make some mistakes. You will sometimes be too hot-headed and too opinionated. You won't always listen to advice. You won't understand your mum's anxieties. You want to be your own person. The truth is no-one will be stopping you.
When you get to your 60s, you'll wish you could go back to being 18, knowing what you know now. It would make you more chilled out – but you'd still claim the right to make your own decisions about your own life. And I suspect that when you're a very old lady you'll be just as stroppy as the Margaret of 18. It's only in the middle years that we learn to 'hide' it better.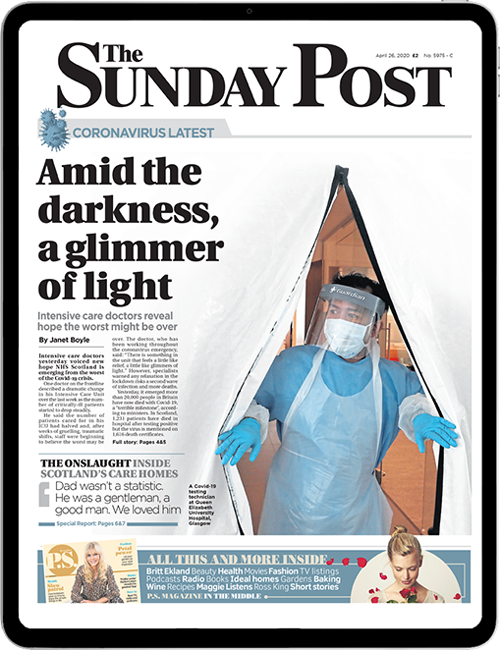 Enjoy the convenience of having The Sunday Post delivered as a digital ePaper straight to your smartphone, tablet or computer.
Subscribe for only £5.49 a month and enjoy all the benefits of the printed paper as a digital replica.
Subscribe