We spend all winter with our feet tucked up in socks and tights, but as the weather heats up, it's time to think about giving our tootsies some TLC.
David Mills leads the Hutcheson Podiatry practice in Fife's Newport-on-Tay and has several tips for caring for our feet.
Wash and dry
"Looking after your feet involves simple things such as washing them every day in warm, soapy water and drying thoroughly, paying particular attention to the skin between the toes," he says.
"And trim toenails regularly with proper nail clippers. My top tip is to cut straight across, not too short and not down at the corners as this can lead to ingrown toenails. File away ragged edges."
Moisturise
David says hard skin, which is caused by pressure on the foot, is a common problem, as are cracked heels.
"If you have dry skin, applying moisturiser on the feet before going to bed will help keep your skin supple and more resistant to injury," David explains.
"Use a pumice stone or foot file to remove dry skin and calluses.
"And steer clear of medicated corn plasters as these have acid in them which can burn holes in your skin, causing a nasty wound."
Polish off
As temperatures rise, we'll all be reaching for the nail polish, but David's advice is to use lockdown to give your nails a bit of a break while you can.
"Take a few weeks off between each coat to allow your nails to breathe and recover," he said.
Spare the sun
"In hot weather use sun block on your feet as they can sunburn very easily.
"And always wear shoes when walking on sun-baked surfaces to prevent burning of your feet.
"When wearing trainers, wear good quality socklets or ankle socks to help reduce development of blisters." While paddling in the sea or river is lovely on a cool day, David says foot protection has never been more important to avoid injury from stones, sharp shells or broken glass that could be lurking underfoot.
If you feel you need a bit of help from the professionals, consider visiting your local HCPC-registered podiatrist before you dig those sandals out of the wardrobe.
David is back at work, wearing full PPE, to get his patients mobile again like many other podiatrists across the country.
To locate a practice near you, visit cop.org.uk/find-a-podiatrist.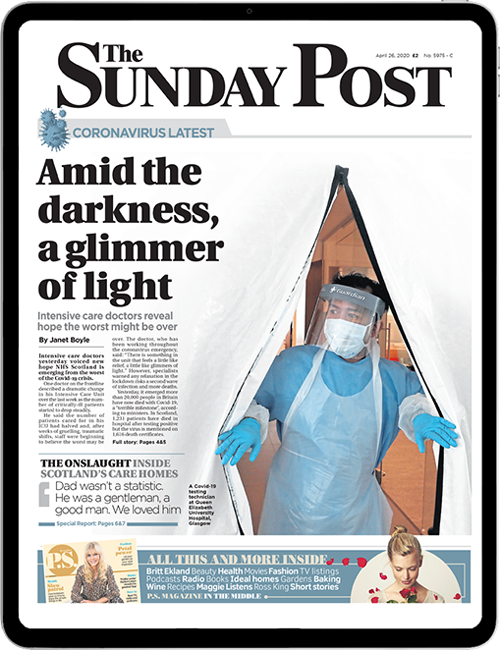 Enjoy the convenience of having The Sunday Post delivered as a digital ePaper straight to your smartphone, tablet or computer.
Subscribe for only £5.49 a month and enjoy all the benefits of the printed paper as a digital replica.
Subscribe