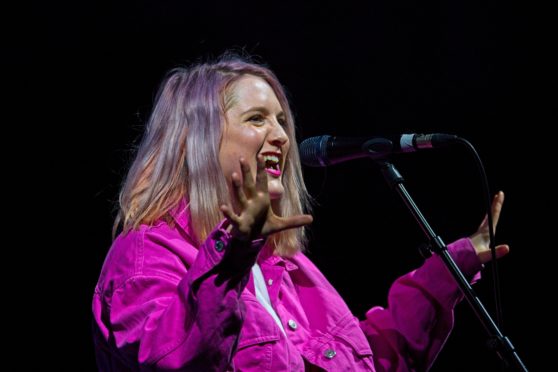 A young Charlotte Brimner had her first experience of a music festival when Radio 1's Big Weekend took over her hometown of Dundee in 2006.
Aged just eight, she took in the buzz and excitement of a host of music megastars coming to Tayside, amazed that they'd made it to her backyard.
14 years later, in her own musical career as Be Charlotte, she should be preparing to take to the stage in Camperdown Park herself in the festival's big return to the City of Discovery.
Unfortunately, though, the coronavirus pandemic has put paid to live music for what looks like the rest of this year.
As a result, the festival is heading online, and Charlotte is delighted to take her place in the line up for a virtual Big Weekend, so at least some of it is still emanating from Dundee.
"I was so buzzing for it when they first asked me to play," she recalls. "The first time the festival came to Dundee was my first time at anything like that. It was just an amazing experience, and I really was so excited when they phoned and asked if I wanted to play it. Of course I said yes.
"I kind of knew before they made the announcement that it would be cancelled, but when they got back in touch to say they were doing it virtually I was really happy about that.
"It's nice to have some things to still look forward to even though we're not leaving our houses. We can feel like we're working towards something in the calendar."
Virtual shows like this have become the new normal for musicians like Charlotte throughout lockdown.
Over the past few weeks we've become used to artists sharing their music over video calls from the comfort of their own homes.
Charlotte admits that the idea of playing live from home was overwhelming at first and, like many of us, she was unsure of how to make the best use of her time while staying at home.
Unhelpful messages online promoted lockdown as some sort of creative utopia, where we could finally get that project we've always wanted to work on done.
"At the start I was quite productive and feeling creative and writing lots of new songs," Charlotte says.
"But there were so many conflicting messages online, there were those saying people should be writing books just now and writing the best things of their lives, and others were saying that all the things getting written in lockdown would be rubbish.
"I just thought it was a really negative message getting put out there and I definitely let that get into my head a little bit."
She admits she didn't really want to be "putting her face online" but, as the weeks went by and she eventually released new music, it's become more routine.
She adds: "I'm adjusting to the new normal, which I think will probably be here for musicians and artists for quite a while.
"Like many musicians, I do already work from home a lot, but it's realising that you can't leave at all that makes it a bit different."
Live-streams have been vital for artists keeping in touch with their audiences, and have also provided something to look forward to for fans craving any live music they can get their hands on.
"I was so nervous about doing the first one I did, to the point where the whole week building up to it I couldn't think about anything else," Charlotte admits.
"It's weird, I'd never done it before this. It's such a great platform but I was super nervous about it. Once I got the first one out the way, I found out it wasn't actually that bad.
"It's definitely very different.  It's slightly weird, I can't deny that. If there was no comment feature that would make it stranger, but because people are chatting in the box and asking questions, it makes it feel alright.
"I'm doing a weekly YouTube stream at the moment which I'm really enjoying. I need to remember that I do this as a job and I guess it's my job to entertain people.
"If I can give them half an hour of watching something else or thinking about other things then that's the main goal."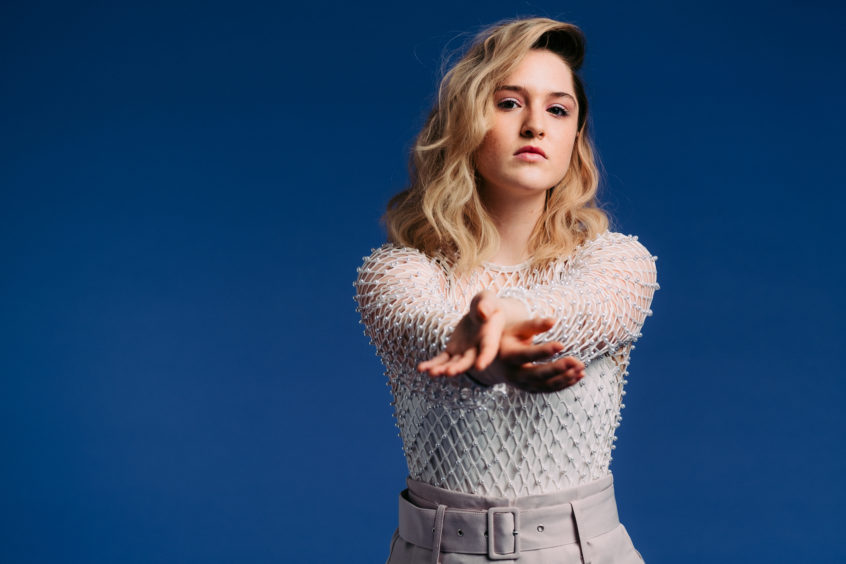 Charlotte has just released her latest single Lights Off, a song which she first wrote back in 2017.
She's waited a long time to finally share it with the world, and was initially unsure if now was the right time to do it.
"The song came out at probably the strangest time in my lifetime, so it's funny, in a weird way, how that's worked out," she muses.
"Consuming music is mostly on streaming platforms now and you never know when the right time to release music is.
"Imagine if there was no new music, and how that would add even more to people's discomfort at the moment?
"I took a lot of comfort in seeing other people releasing music. Hopefully it can give people a bit of light relief from whatever they're going through."
The song itself is very relatable for the strange and uncertain times that we live in.
Written on an old, out-of-tune piano in her Glasgow flat, Lights Off emerged from a period of writer's block and a lack of motivation.
Charlotte recalls: "After writing it, I realised that I'd felt like that quite often in my life and started trying to take a step back to look at why I felt so down at certain times.
"At the moment we're all collectively going through ups and downs, some days it can be a little bit fun, but some days can be really, really rubbish.
"For me, this song has given me so much inspiration and has opened a lot of doors for me. It's the one people have wanted to hear the most.
"I wanted a contrast in the song, the lyrics to be quite emotional and saying it as it is, but the production to be quite uplifting.
"It's ok to feel sad and down but it's going to be better and it's ok to dance about if you want. That's the vibe I wanted to go for."
Charlotte acknowledges that music isn't the cure for what we're collectively experiencing, but hopes it can at least make things feel a little better.
And the lack of live shows and a desire for a return to something at least close to normal is set to make the first events post-lockdown a special occasion for all.
"No matter what gig it is, I think it'll be pretty emotional for some people. The first gig back is definitely going to be very powerful.
"I know there's a lot of people who have been in lockdown completely by themselves and not had a great time.
"Hopefully for those first experiences coming out of lockdown, we don't take as much for granted and we really cherish those moments. I hope it'll bring people together a lot more."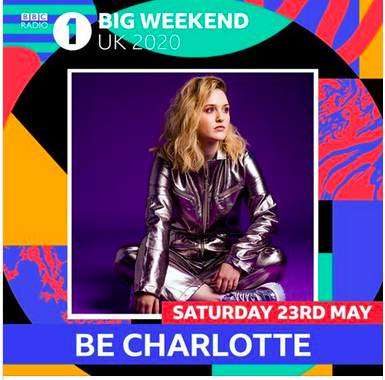 Of course, Charlotte's hoping too that Dundee eventually gets the big celebration it deserves.
"The last time it was here, it was crazy, I couldn't believe it was so close to where I live.
"It would be so lovely for that experience to happen for lots of other younger people and everyone really.
"Dundee's such a great city for lots of creative stuff, not just music but art, design, fashion. The V&A's here now and the city definitely deserves a little bit of a spotlight.
"And it's sunny quite a lot here, so it would hopefully be a good couple of days!"
---
Be Charlotte performs as part of Radio 1's Virtual Big Weekend alongside the likes of Biffy Clyro, Sam Smith, Ellie Goulding and HAIM, May 22-24
Lights Off is available to download and stream now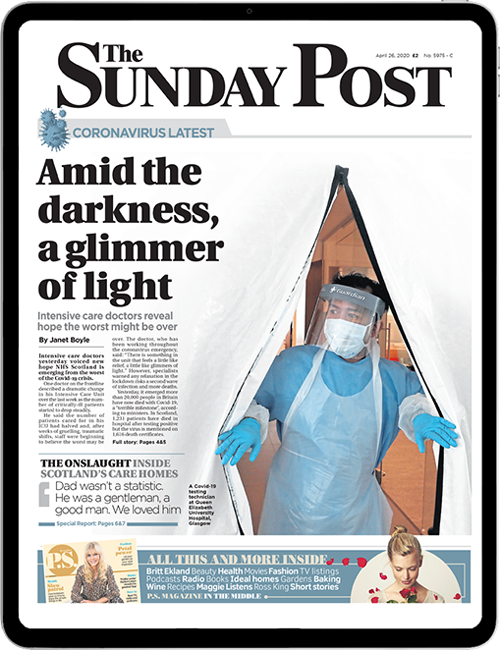 Enjoy the convenience of having The Sunday Post delivered as a digital ePaper straight to your smartphone, tablet or computer.
Subscribe for only £5.49 a month and enjoy all the benefits of the printed paper as a digital replica.
Subscribe