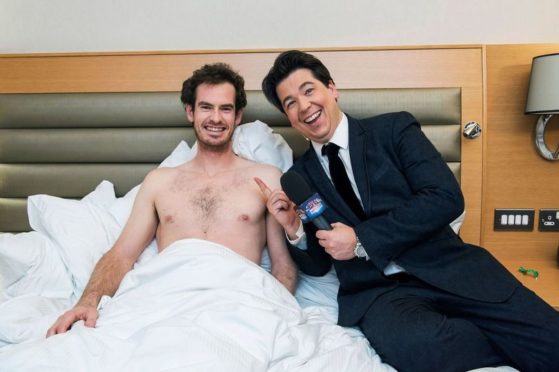 Fans of Michael McIntyre who live in Glasgow are in for a special treat.
The BBC are calling for Glaswegians to take part in 'Michael McIntyre's Big Show' and to surprise their partner with the 'Midnight Gameshow' part of the programme.
The section sees Michael and a camera crew wake up a couple in the middle of the night and conducts a very unexpected gameshow in their bedroom.
Andy Murray was once the unwitting recipient of the Midnight Gameshow by Michael McIntyre for Sport Relief.
If you fancy scaring the wits out of your partner contact casting@hungrybear.tv or 020 3841 5944.