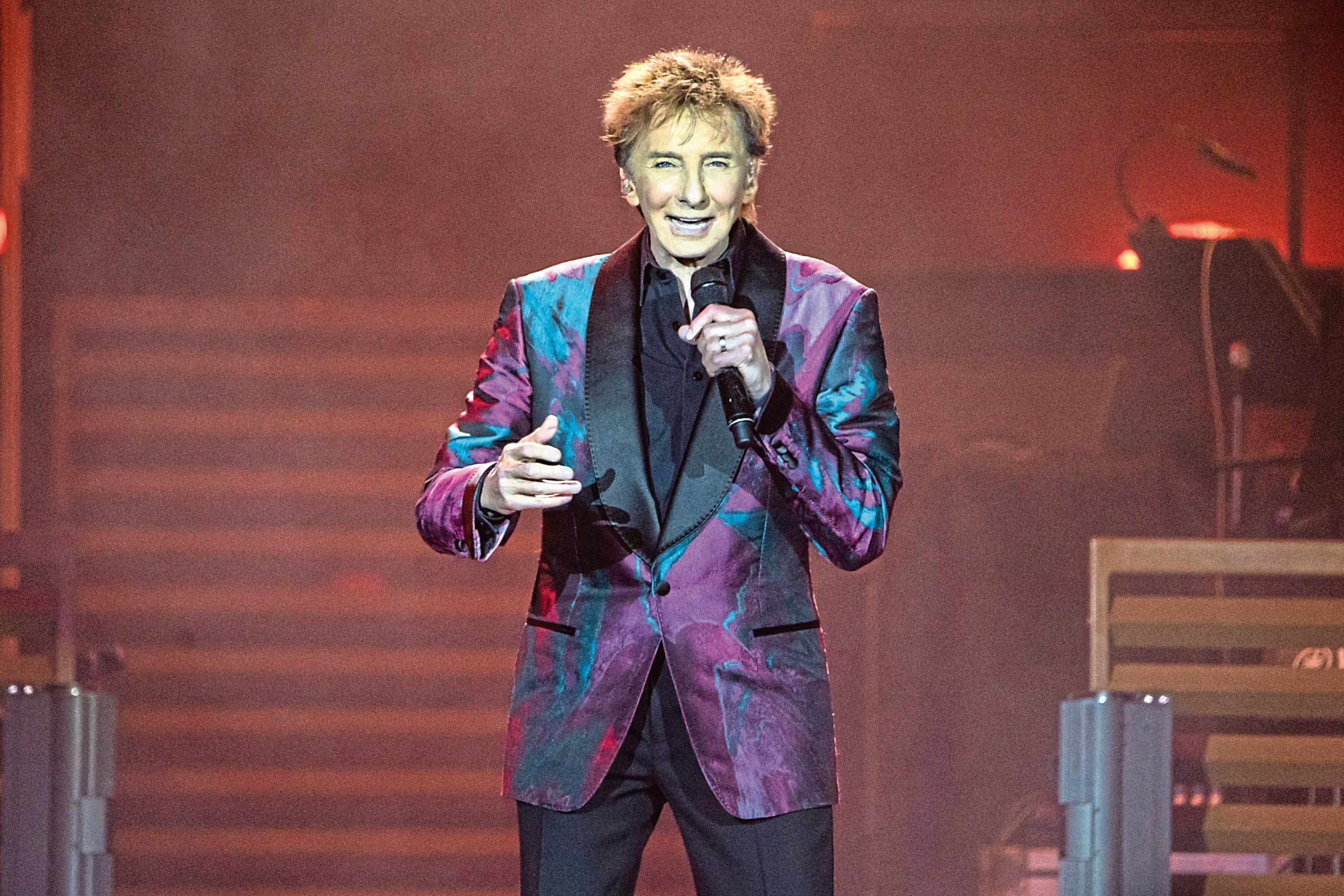 THE candles are still burning brightly for Barry Manilow and he plans to keep them lighting up the world without a flicker in 2019.
"I am already excited about next year," the popular singer said.
"The season in Las Vegas is going well and that will last at least until the summer and I have other shows planned plus a return to the recording studio, which means that I am going to be doing what I love the most – singing, dancing and performing for all the wonderful people who come to see me."
The Las Vegas season started at the magnificent Westgate Las Vegas Resort a few months ago and Barry has been enjoying every minute of his shows there.
"I was not very well at the start, nothing serious but it was disappointing to have to postpone," he said.
"We have made up for it since and the season has been going well. I am not on stage every night, but do shows for three nights in succession and then have a break for two or three weeks before the next three-night session.
"That's great for me because I can do other shows or recording or just rest in between times and constantly have the Westgate shows to look forward to."
Many of Barry's loyal British fans have made the trip to see him in Las Vegas and he really appreciates that.
"I always know when there are British fans in the audience as they are such fun, they are the loudest when everyone sings along and they are just great to be with.
"That is why I like touring Britain. I have said many times British audiences are the best.
"I still get goosebumps when I remember that special night at Blenheim Palace when there were 40,000 people there and in the encore I sang We'll Meet Again.
"Suddenly there were thousands of candles lit and the whole crowd joined in. I couldn't sing, the emotion of it all just got to me.
"That was 35 years ago and it still gets to me. I am sorry to go on about it but that was such a magical moment.
"My trips to Britain have always been like that whether it has been touring or flying over for a Royal Variety Show, the welcome is always a very warm one.
"When the fans fly over to Vegas to see the show, they are just the same – fantastic."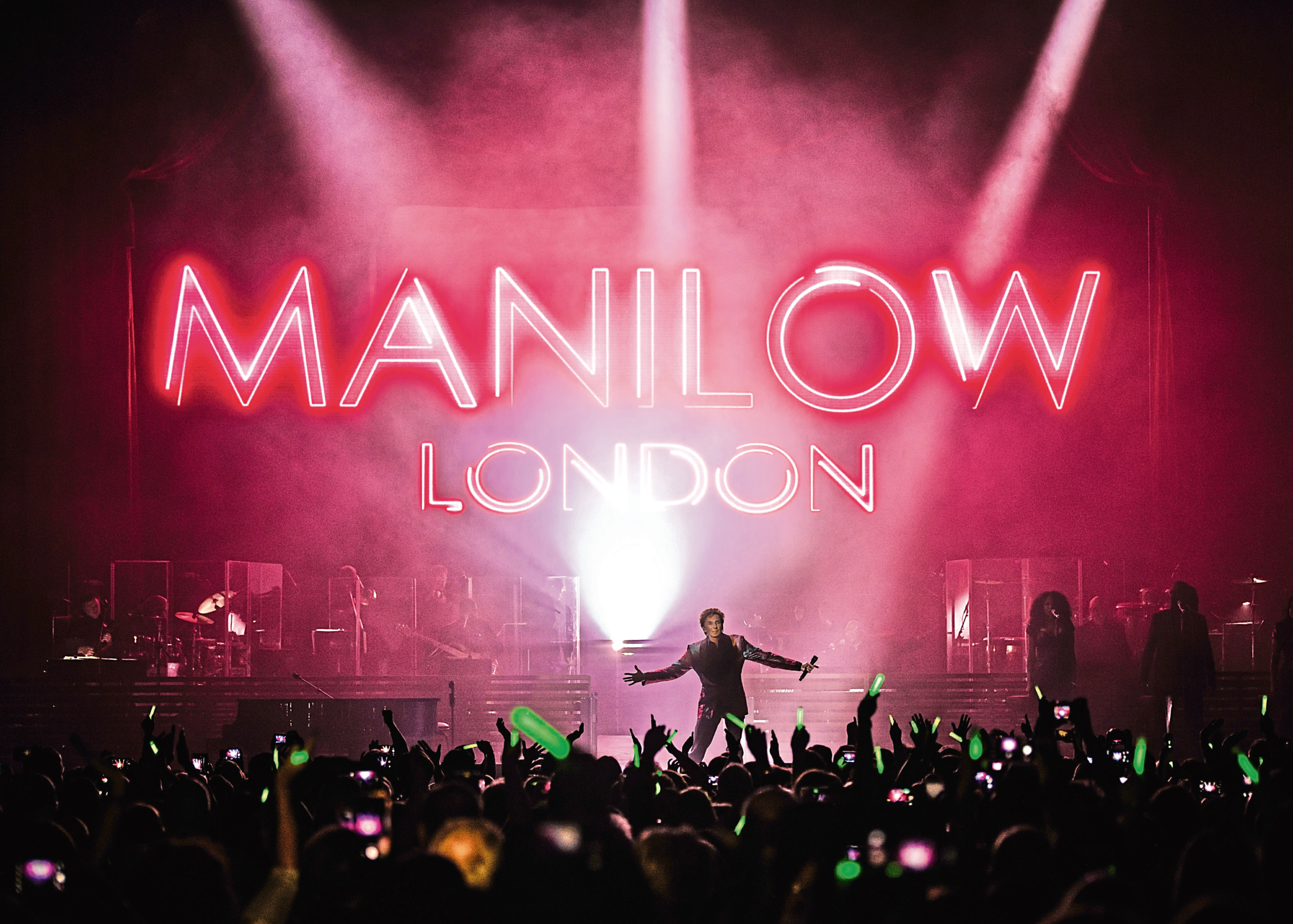 It is amazing that Barry's Las Vegas season is due to end two days before his 76th birthday on June 17 – that is unless the season is extended.
"It's incredible and great at the same time," said Barry. "The options are open for what comes next, but it is going to be a full year whatever.
"I cannot believe that I will be 76, I don't feel it.
"What is nice is that the audiences who come to see the show are mixed ages.
"There are those who have been with me throughout the years, but there are young ones, too, in their teens. I love them, but it must be like seeing their grandad up on stage.
"I don't think it is me they come to see, I think it is the music.
"We put a lot of the favourites in the show and as we perform them it is almost as if time has stood still and we are the same as when they were first performed or recorded.
"Those songs are old friends to me and I think it is the same for the audiences – well, they all sing along and there is a lot of love in their voices.
"I am sure that my songs will outlive me, but I plan to go on enjoying them for as long as possible. That doesn't mean that there will be no more new songs.
"I am still writing, I can't help it. If you are a creative person, you cannot help but go on creating.
"Not everything proves great, but every now and then a little gem pops up."
Barry's zest for life is as powerful as ever and it is refreshing that he has never become unapproachable.
"I have always been grateful to the people who have bought my recordings or tickets for the shows – they are the real stars," he said.
"I don't think you should ever forget that when the lights go out and you leave the theatre, you are just the same ordinary guy who went to the same schools as everyone else and did the same things as everyone else.
"Your path just took you in a different direction to most and you were able to follow your star. That doesn't make you special, that makes you very lucky."
Although he is so very down-to-Earth, Barry is aware he has to take care of his health and fitness so that he can give his best with each energetic performance.
"I am not a health fanatic, but I believe in being sensible," he said. "Your body and mind will look after you if you treat it with respect.
"I do try to take care of myself and keep fit without being enslaved to diets and daily trips to the gym.
"I jog a little and I have a lot of help with that from my dogs, part of my family. We spend a lot of time together and they help me keep fit. Perhaps they should have a credit in the tour programme!"
Another quality of Barry's is that he always looks good – you'll never find him with a stubble on his chin or sprawling about in ragged clothes.
"That's not me at all," he said. "Of course I wear casual clothes, but I would never like to look like someone who just doesn't care about themselves.
"I don't like not shaving either, that just isn't me. It is hard enough to look at myself in the mirror without being scared of what looks back at me."
So Barry is still enjoying life and is excited about 2019.
"Oh yes, I am having a great time and I cannot wait to see what happens during 2019 and 2020 too," he said.
"I have talked about retirement a few times, but how can I? I might have to one day, but when you see the lights go up, the music starts and you go out on stage, you just feel the love of your audience and suddenly age has nothing to do with it.
"As I said, my music is timeless. Could It Be Magic? Well, who knows, but it's been a good year and next year will be, too.
"May I wish your readers and everyone a really great and happy 2019! Perhaps We'll Meet Again in Vegas – if not, maybe in Britain once more."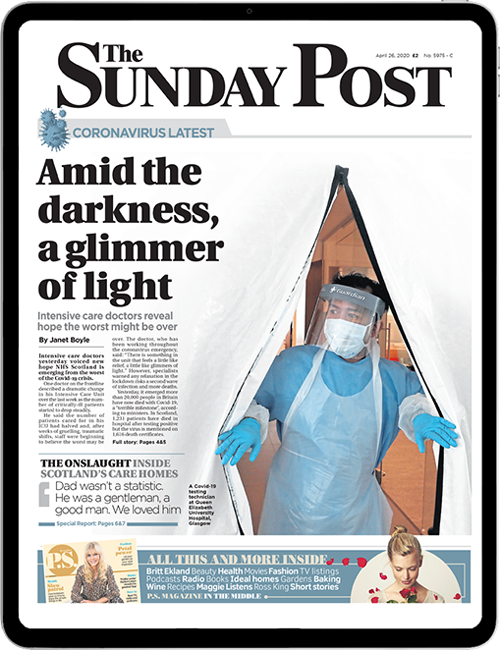 Enjoy the convenience of having The Sunday Post delivered as a digital ePaper straight to your smartphone, tablet or computer.
Subscribe for only £5.49 a month and enjoy all the benefits of the printed paper as a digital replica.
Subscribe