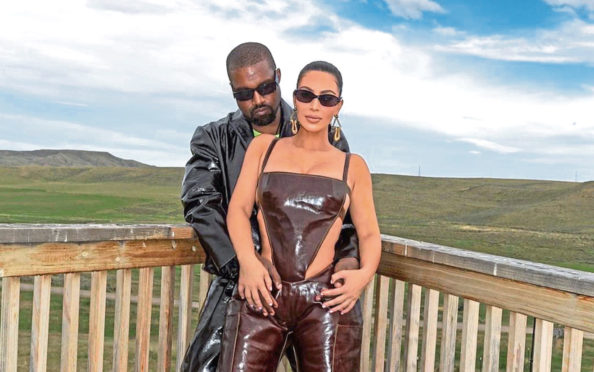 It's good to have a bit of light-hearted entertainment during lockdown, and trust Kim and Kanye to provide it.
The most powerful of celebrity power couples have had a bit of a mad week – and for them, that's a normal week.
First, the pair added a picture to their Instagram showing them wearing…leather…stuff. I'm not sure what look they were going for but it seemed like they picked it up at one of those leather shops down the Barras.
I'm not sure where the picture was taken, but a caravan park in Northumberland seems like a safe bet!
A few days later, Kanye congratulated his wife on officially becoming a billionaire.
Nothing like celebrating such a joyous occasion during a recession!
Kanye pointed it out on Twitter with an…interesting Tweet.
"I am so proud of my beautiful wife Kim Kardashian West for officially becoming a billionaire.
"You've weathered the craziest storms and now God is shining on you and our family
"So blessed this is still life.
"So I made you this still life."
He attached a picture of what looked like some vegetables and flowers on the ground. Don't you hate it when your poly bag bursts on the way to the bus stop?
Someone I do want to congratulate is my pal's mum, Margo. She happens to be Gary Barlow's mum, and she was made up thanks to Liverpool winning the Premier League.
Gary sounded delighted for the win but Margo's a season ticket holder and a wonderful Liverpool lass. She has regaled me over the years with stories of days when she used to go to the clubs to see her favourite band – not the Beatles, they were just the support. She loved The Spinners!
Having said all that, the biggest smile of all was that on Sir Kenny Dalglish's face. It also reminded me of the day I wore King Kenny's shirt at Hampden.
Just before his testimonial match I played in a pro-celeb game and in the dressing room I was handed a Liverpool shirt to wear…and yes, it was the No 7 belonging to the Scotland legend.
Still dazed as I trotted down the tunnel this voice said: "Don't embarrass me now!" It was Kenny.
I immediately asked him to sign the shirt for me as I knew it would be crazy after the game trying to get a hold of him. I got the autograph and, let me tell you, I made sure that I didn't once hit the Hampden Park turf so as not to smudge or erase that prized signature.
After the game I was so proud that my shirt was still in pristine condition which, of course, led to a whole chorus of comments of how that's what all my shirts were like during my so-called playing days. Not an ounce of dirt on them and no smell of sweat!
Do you think my team mates were trying to tell me something?
Next week join me for a chat with Catherine Zeta Jones – I'm going to catch up with her about everything from living in lockdown to why jodhpurs is such a funny word…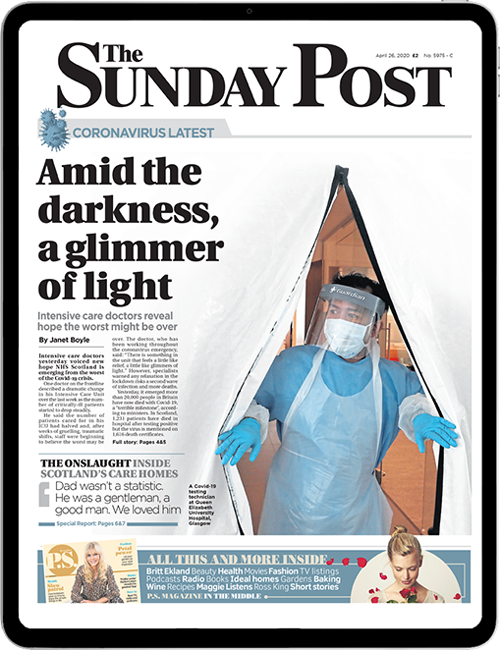 Enjoy the convenience of having The Sunday Post delivered as a digital ePaper straight to your smartphone, tablet or computer.
Subscribe for only £5.49 a month and enjoy all the benefits of the printed paper as a digital replica.
Subscribe