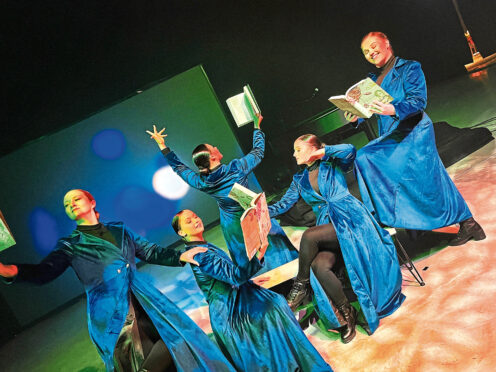 The long and star-studded story behind the stage musical of Robert Burns could be the plot of a stage drama in its own right.
It was initially conceived by Michael Jackson and Hollywood producer and TV personality David Gest as Red, Red Rose, featuring 12 of Burns' poems put to show-tune music. It was performed to backers in Beverly Hills, introduced by Kirk Douglas and starring John Barrowman as Burns.
Gene Kelly and Anthony Perkins were intended to be directors but died before the project was fully realised, so Gest put the show indefinitely on hold. It remained that way until the former Mr Liza Minnelli relocated to the UK for television work nearly 10 years ago, and decided it was time to give it another go.
It was at this point Lossiemouth-based entertainer and educator Tish Tindall entered the picture.
"The chap who was looking after me in my performing and writing career at the time was also looking after David, and David told him over dinner one evening about the Burns project and our acquaintance suggested he work with me – it was as bizarre as that," Tindall smiled.
Tindall and Gest got together soon after and looked over the project.
"I felt I couldn't bring anything more to the version that was already produced, which was very Hollywood and a completely different vision to what I had in mind," she said.
With Gest's blessing, she began writing her own version, which premiered in 2015 in Aberdeen from Lossie Entertainment Academy, the performing arts college established by Tindall and Diane Aspinall. Gest sadly passed away, but Tindall carried on with her take on his passion project.
"I'm in touch with David's estate and they've been nothing but wonderful since this all started," she continued. "When David passed, it was his wish that we perform the musical at his memorial show, alongside people like Dionne Warwick and Freda Payne. I'm in touch with The Jacksons' manager, and Tito Jackson, who was a close friend of David, has been kind enough to say some lovely things about the show."
Constantly working on the show over the past decade, Tindall put it on at the Fringe for three years to good reviews. Last year, having rewritten it and refined it once again, Tindall decided it was time to take the show to as big an audience as possible.
"I don't know what came over me, but I booked the Edinburgh Playhouse. For me, this is my dream and no matter what happens next – and we have plans to take it all over the world – this is it for me. For a Scottish lassie who has seen all the greats of theatre there, this is the place it needs to be."
Featuring one of the academy's performers, Elijah Aspinall, as Burns, alongside a female cast, the story is set in the modern day.
"Although the show does delve into his womanising and other addictions, these things never define him. He gets himself into a place where he is very confident and becomes famous overnight and, just like all celebrities, his life changes and he can choose to go one way or another. We see him making mistakes and having to take a very close look at himself. Our previous versions have been set in the modern day as well. We always wanted to pay homage to the Jackson connection, so as Thriller was based on Tam O'Shanter, in my version we flip it and Tam O'Shanter was based on Thriller."
She added: "We have plans to tour. Since this started, people all over the world have asked us to take it to their country. My dream would be to eventually have it as a residency in Scotland so tourists could see it all the time."
Burns, Edinburgh Playhouse, Friday-Saturday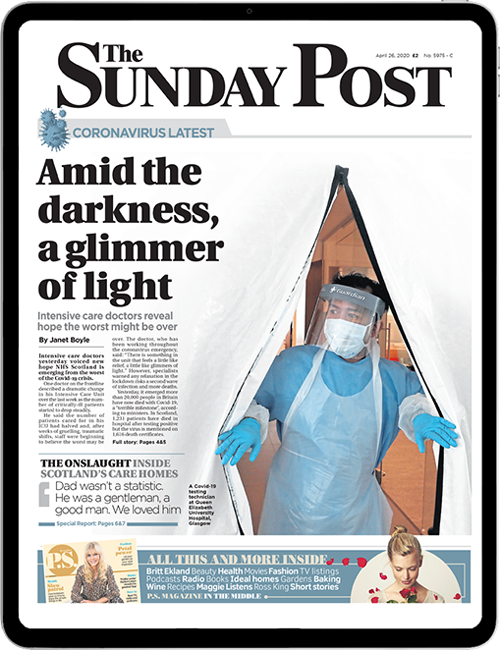 Enjoy the convenience of having The Sunday Post delivered as a digital ePaper straight to your smartphone, tablet or computer.
Subscribe for only £5.49 a month and enjoy all the benefits of the printed paper as a digital replica.
Subscribe