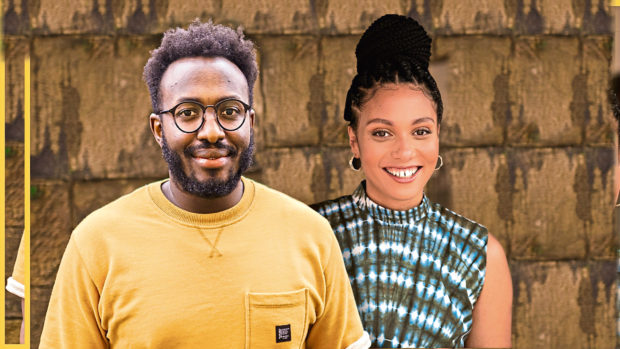 Word Up! 
Scotland is a proudly multicultural, diverse society, with great work – often unheralded – being undertaken in all corners of the country.
This new 10-part series from BBC Scotland is dedicated to putting the focus firmly on the country's diverse communities, introducing listeners to the many trailblazers, unsung heroes, community leaders and under-represented voices of our nation.
It's presented by Vanessa Kanbi, a Scottish-Ghanian podcaster, presenter and filmmaker who has a passion for shining a light on untold stories, and Etienne Kubwabo, a filmmaker and writer who has written, directed and produced documentaries, films and more than 120 music videos.
Audiences will hear inspiring and challenging stories from people making a difference across Scotland in lots of different ways. From breaking barriers in classical music to political firsts, these are stories that will inspire and provoke a passionate response, with guests providing thoughtful discussion and debate.
Etienne said: "Scotland has always been known as a welcoming and diverse nation and this podcast will showcase the talent and heroes it has.
"It will bring people together through conversations, especially people of colour who are breaking down barriers and making a difference in their communities and beyond. This feels like the start of something exciting, fresh and new."
Vanessa added: "Together, we are looking forward to exploring the stories and unique experiences of Scotland's people and interviewing those who are doing incredible work in the community.
"It's important for these stories to be heard and I'm looking forward to sharing them with as wide an audience as possible."
BBC Sounds here 
---
You Don't Know Me 
Based on her bestselling book of the same name, Chloe Combi presents an insightful and educative insight into Generation Z and the future they are creating, hearing from teens and the teenage experience as it is today.
There are also contributions from author Jon Ronson, geneticist Adam Rutherford, politician Claire Fox and comedian Richard Herring. Topics in the 12-parter include popularity, school and body image.
Spotify 
---
Barber Talk – Tales From The Chair 
It's not just the haircut we're missing from our trips to the hairdresser, it's also the chat.
Mental health campaigner and barber Tom Chapman has had many important and even life-saving conversations in the barber's chair, so he's broadcasting his mental health podcast from there, speaking to former Liverpool and England goalkeeper Chris Kirkland in the opening episode.
Apple, Spotify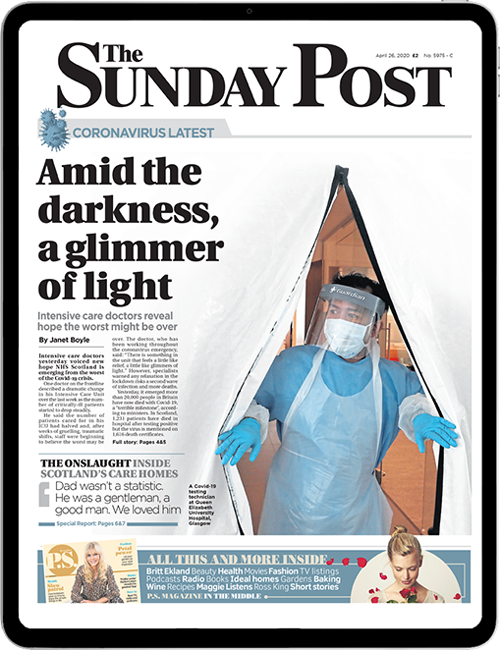 Enjoy the convenience of having The Sunday Post delivered as a digital ePaper straight to your smartphone, tablet or computer.
Subscribe for only £5.49 a month and enjoy all the benefits of the printed paper as a digital replica.
Subscribe