THE big banks have been accused of trying to wriggle out of settling payment insurance claims after a surge in "lost" customer records.
The Sunday Post has obtained industry data which show the number of Payment Protection Insurance (PPI) claims where finance firms say they can't find the claimant's details has soared.
Figures from the Alliance of Claims Companies (ACC) show 80% of claims from its members to motor finance firm Blackhorse in April were met with a claim that the applicant's details could not be found, compared to 0% in January.
Elsewhere, HSBC rejected 6% of claims from ACC members for this reason in January, but 42% in April.
The ACC says the trend is the same across the industry and has accused the banking industry of trying to slow down a claims bonanza which has already paid out £26.9 billion to people who were mis-sold PPI.

The banking industry last night rejected the claims and said they were committed to handling PPI complaints efficiently and quickly.
But Simon Evans, chief executive of the ACC said: "There is no doubt this is just the latest delaying tactic the industry has come up with to try to wriggle out of ending this rip-off for customers.
"When we hear they are unable to locate details or they are 'lost' it starts a whole rigmarole where we have to submit more evidence and in some cases people have to go to a bank to do an ID check, even if a customer is there with the relevant bank statements.
"Our members don't charge any upfront fees so it is not in our economic interest to submit claims which have no chance of succeeding, it is all aimed at discouraging people from progressing claims."
He added: "I am of the view there has to be an element of collusion among the banks, it can't be an incredible coincidence that they have all seen a spike."
A PPI policy can cover someone's loan repayments if they cannot work due to illness or a job loss.
But the insurance was sometimes mis-sold alongside various types of loans and credit, such as mortgages or store cards.
In some cases, PPI was added without people realising it.
Between August last year and April this year, according to the ACC, every one of the big banks saw a significant jump in the number of claims being met with an initial response that said a customer's details can't be found.
Over the same period, the total amount paid out in PPI refunds and compensation dropped 5%.
Mike Begg, founder of claims firms, Beat The Banks, said: "It is an issue in the industry, some will say they don't keep records beyond six years and seem to have some sort of issue locating customer details."
A BBA spokeswoman said: "Banks are committed to handling PPI complaints efficiently.
"The easiest way for anyone who suspects they are owed compensation to get it is to talk to their bank."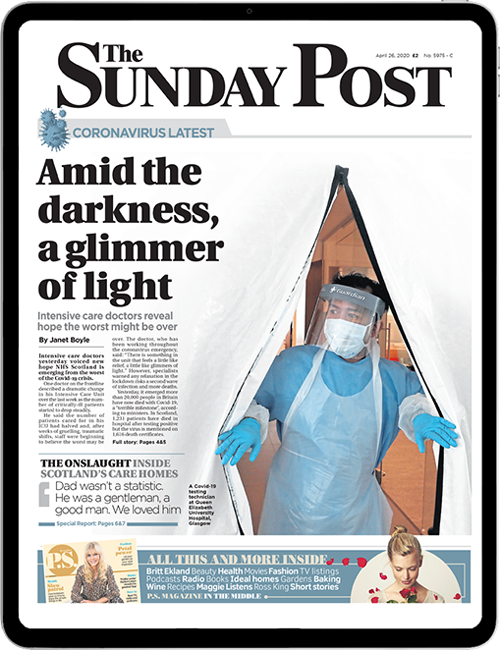 Enjoy the convenience of having The Sunday Post delivered as a digital ePaper straight to your smartphone, tablet or computer.
Subscribe for only £5.49 a month and enjoy all the benefits of the printed paper as a digital replica.
Subscribe