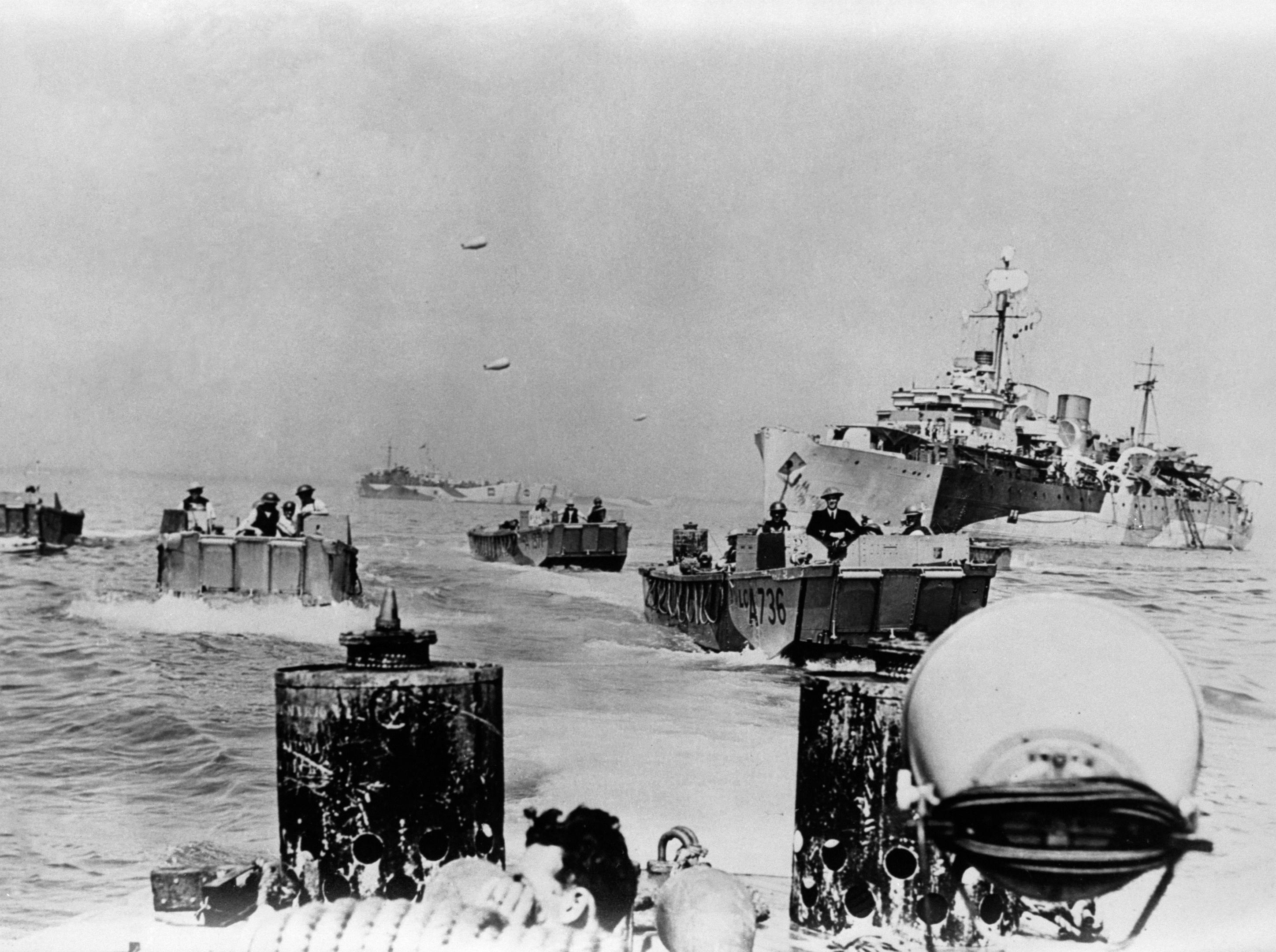 BANKING fines will be used to pay for a D-Day memorial, the UK Government has announced.
Westminster will put £20 million towards the special monument to honour British servicemen and women who gave their lives in the D-Day landings during the Second World War.
It will be funded by fines paid by bankers caught in the Libor rate-fixing scandal.
The memorial will be built at the site of fierce fighting which took place during the Allied landings in France in 1944 and will be unveiled on the 75th anniversary of D-Day on June 6, 2019.
Prime Minister Theresa May said: "We must never forget the courage, sacrifice and selflessness of the British servicemen and women who gave their lives in the D-Day landings.
"Located close by the beaches where they began the liberation of Europe, the Normandy Memorial will be a fitting tribute to them and a place where people can gather to reflect on their extraordinary achievements.
"Its unveiling will provide a timely reminder that we should never take our freedom for granted."
The D-Day landings were one of the most ambitious and potentially dangerous military exercises ever undertaken.
In total secrecy, the Allies hatched an audacious plan to invade the heavily defended Normandy beaches with a fighting force 250,000-strong made up of British, US and Canadian troops.
Planning and practice for the landings took place in Scotland, and Scots were heavily involved as the battle moved inland.
When the offensive was launched, Scottish servicemen were among the first to land on Sword Beach.
The successful operation marked the beginning of the end of the war in Europe and, supported by aircraft and French resistance fighters, the Allied forces were able to link up and establish a firm foothold in France.
George Batts, former national secretary of the Normandy Veterans' Association, said: "It has been the dream of Normandy veterans for many years for there to be a British memorial in Normandy dedicated to all those from the British armed forces who lost their lives in the D-Day landings and in the Normandy campaign which followed.
"This generous commitment will finally enable us to realise this ambition in time for the 75th anniversary of D-Day."
It is hoped many of the remaining veterans, and the families of those who fought, will attend the unveiling ceremony.
Nine Scottish veterans of the Second World War were recently awarded France's highest honour for their role in liberating the country from German occupation.
The National Order of the Legion Honour (the Legion d'honneur) was bestowed on the men who took part in the D-Day landings during a ceremony at Edinburgh Castle in January.