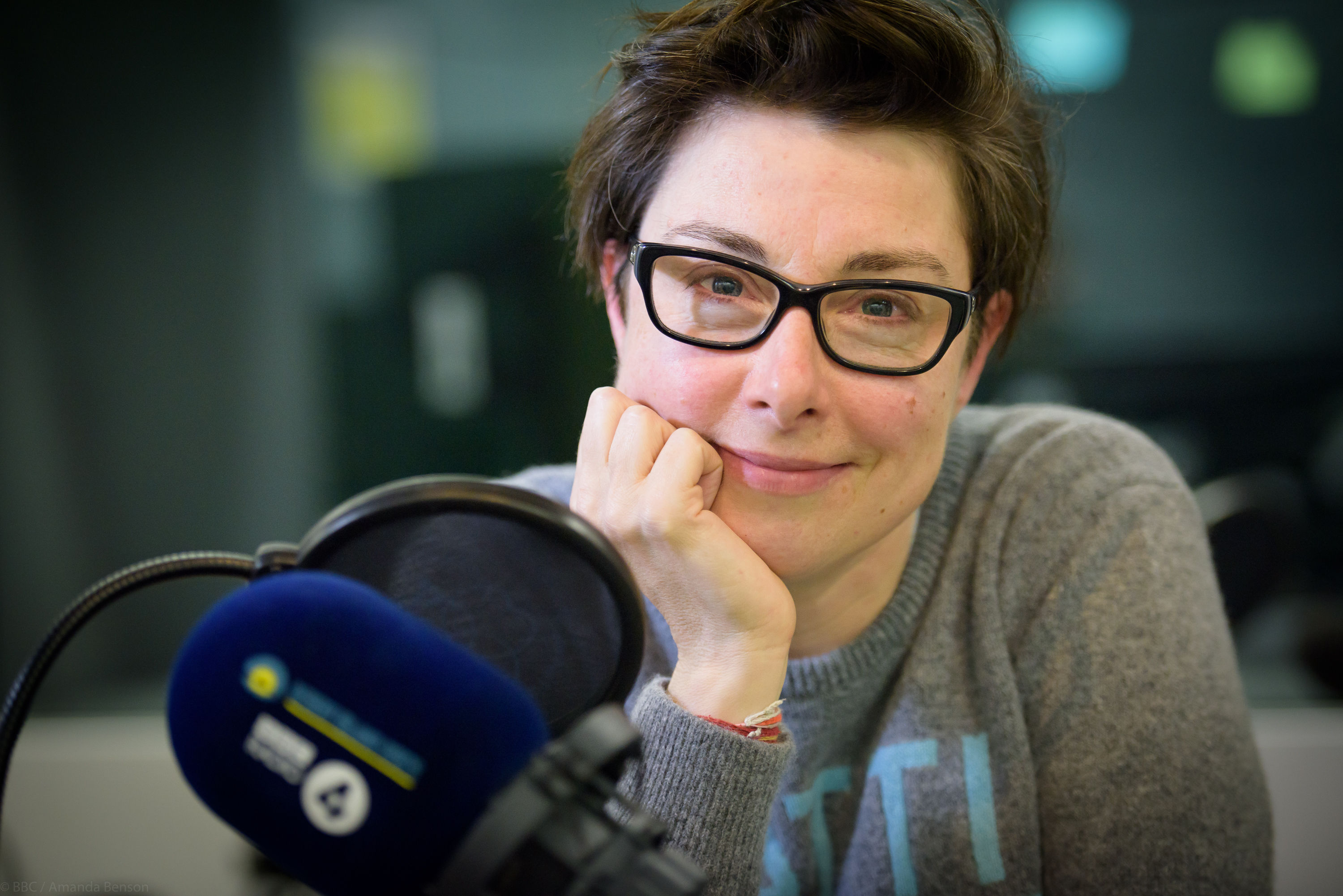 FORMER Bake Off host Sue Perkins has told how she "destroyed" her life "from the inside out" after being diagnosed with a brain tumour.
The presenter, 47, revealed the tumour two years ago, but has only now revealed the "epic destruction" it wreaked in her life, in an interview for BBC Radio 4's Desert Island Discs.
Perkins discovered the condition when she undertook blood tests as part of TV show The Supersizers.
Discussing the moment she found out about it while presenting the BBC show, in which she ate unusual food and took medical tests to see what impact the diet had on her, Perkins said: "In this small, very clinical white side-room, this woman said 'your bloods are very awry and you have a brain tumour'.
"There's always a delay for me. It's only really now that I consider the epic destruction this tiny little rice-shaped thing in my pituitary gland has caused."
Perkins said she responded to the diagnosis by saying "'thank you very much' … I didn't want to know. I had a benign and extremely symptomatic brain tumour which then started to make its presence felt."
When her specialist told her that she could not have children, it was the beginning of "a very dark time". "I got diagnosed when I was 38. By the time I was 40, I literally destroyed my life from the inside out," she told Kirsty Young.
"It was only six months ago when I went for a second opinion and started medication.
"The second endocrinologist looked at my bloods and said: 'But you must have behaved in ways that would confound people who loved you and you must have been in such unimaginable confusion and anxiety and delirium. Did you do something that you regret?' and I just lost it.
"I always like to think that I'm accountable for everything I do, but I'll never understand how I did some of the things that I did. I walked out of my life. I ended a relationship. I would one day be showing a hormone profile that was just zero, and the next day I'd be completely normal.
"It's taken this time to look at the wreckage and to piece it together and to say sorry and make amends and be healthy and to be better."
Perkins, now in a relationship with Naked Attraction presenter Anna Richardson, revealed that her father – who later died – was diagnosed with a non-benign, terminal tumour.
It made the star realise she had to get her life back on track. "The best thing I can do to honour him is to get myself sorted to at least make myself right," she said. Perkins also told the Radio 4 show that she wanted to "throw up" when she realised she was gay.
"I wasn't eating and sleeping. I didn't know what was wrong and a friend said 'you're in love'," she said.
She also drank too much in her twenties to overcome her shyness.
"I got a stomach ulcer. I'm grateful to that stomach ulcer because I think it was too easy to be that drunk and I'm not sure that I would have escaped its clutches."
Desert Island Discs, BBC Radio 4, today, 11.15am and available to listen again on BBC iPlayer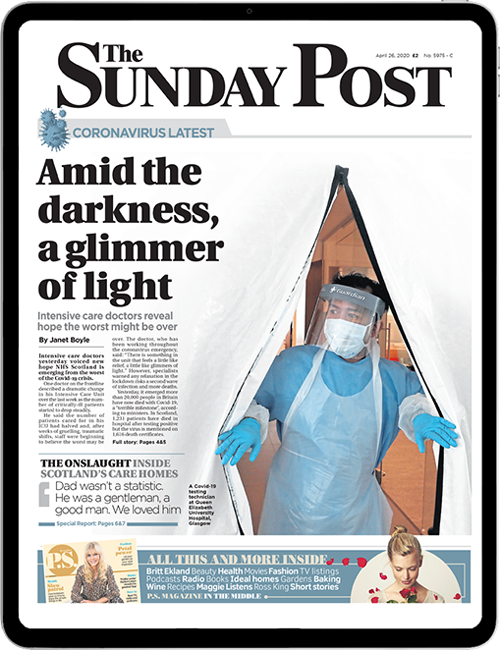 Enjoy the convenience of having The Sunday Post delivered as a digital ePaper straight to your smartphone, tablet or computer.
Subscribe for only £5.49 a month and enjoy all the benefits of the printed paper as a digital replica.
Subscribe