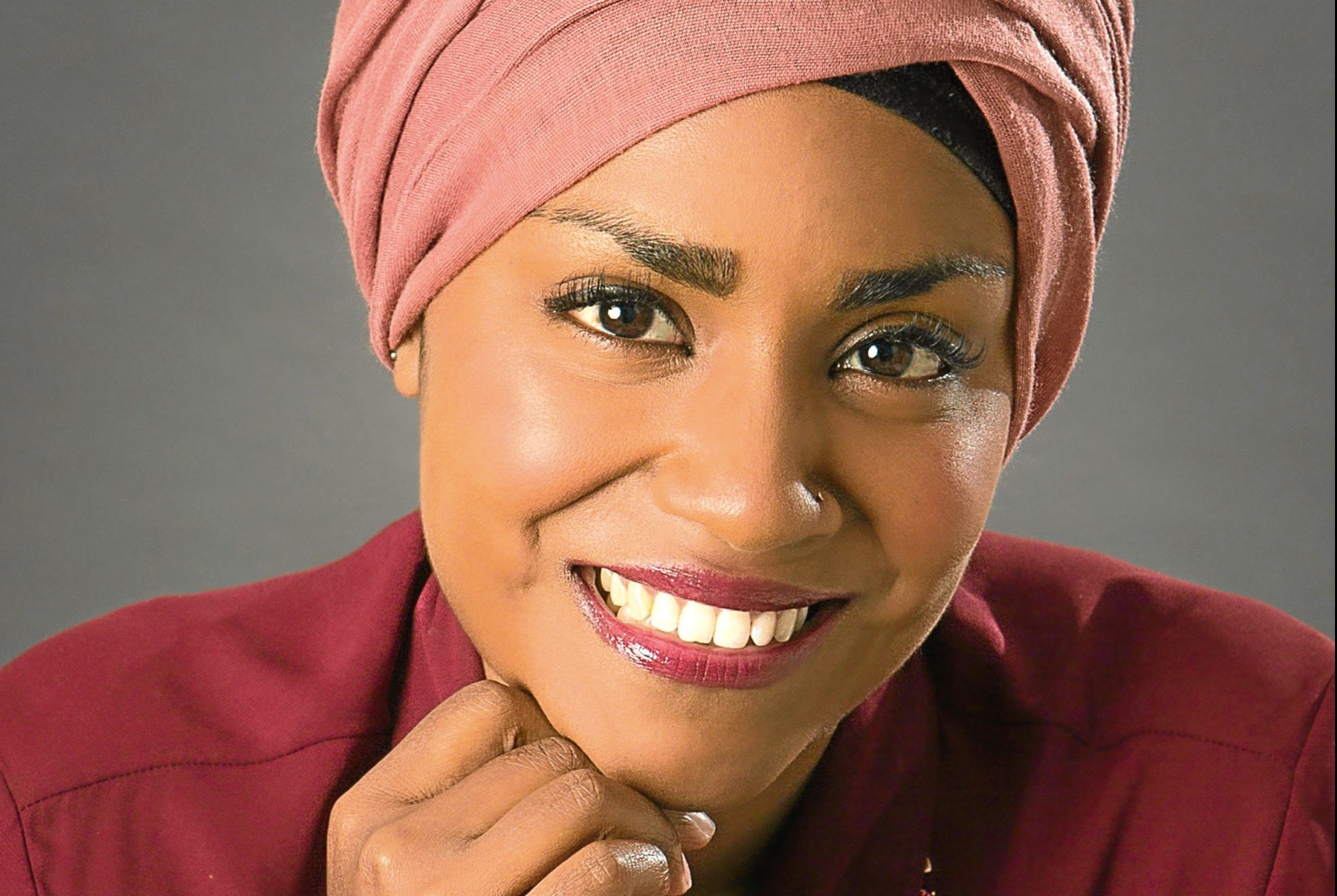 STAR baker Nadiya Hussain has an unusual method of managing panic attacks.
"When I was on Bake Off, I used to have an elastic band around my wrist and used it for shock therapy," she reveals.
"You ping the band, which reminds you of where you are and that you'll be fine.
"I wore it up to about week six, when it pinged off!"
Nadiya had a panic disorder long before appearing on Bake Off, she admits.
"I could just have palpitations and feel sick and that could be it, or I could feel like I can't breathe any more and someone's watching me," she explains.
"That still happens, even to this day. It isn't any less of a problem than it was.
"It will always be there."
Since winning Bake Off in 2015, the 32-year-old mother of three has presented an acclaimed two-part documentary about Bangladesh, written cookbooks, been a guest panellist on Loose Women and has just brought out her debut novel, The Secret Lives Of The Amir Sisters, the first of three.
She doesn't have the elastic band around her wrist any more, but says she still wears it every now and again.
"When I did the Queen's 90th birthday cake, it was ping, ping, ping!" she recalls, smiling.
"But my kids really helped me. Now, when I'm afraid, I think: 'What would you tell the kids?'
"When something scares me, there's nothing nicer than conquering that fear and knowing it will never scare you again."
You sense there's definitely a pre-Bake Off Nadiya — the wide-eyed, nervous, unconfident cook — and a fearless, businesslike post-Bake Off Nadiya, recently described as one of the most influential people in Britain.
She's moved from Leeds to Milton Keynes with her family, and is now "living the dream".
She still watches Bake Off, and can't understand why there's been such a fuss about its move to Channel 4.
She's distanced herself from the controversy over Mary Berry, Mel Giedroyc and Sue Perkins quitting, and the fact Paul Hollywood has not.
"It's his choice," she says. "He felt that for his family and for his life, the right thing to do was to move with Bake Off.
"What's wrong with that? Good for him."
She says Channel 4 hasn't approached her to be a presenter or judge in the next series and, in any case, she's too busy to take on that sort of commitment at the moment.
Right now, she's focusing on writing.
Her first ghostwritten novel, The Secret Lives Of The Amir Sisters, is a contemporary story about four Muslim sisters of Bangladeshi parents, growing up in a quaint English village.
Each has her own problems.
Fatima is overweight and trying to pass her driving test, Bubblee is the feisty, rebellious artist who wants to get away from family tradition, Farah is the put-upon housewife and Mae is coping with burgeoning YouTube stardom.
The problems they face are ones many families will relate to.
"The girls are first-generation British, which is something I can understand, and I'm one of four sisters," says Nadiya.
"My parents are immigrants. This was an opportunity to write a story about the things that I grew up with, or the things that are quite common in a community I've grown up in.
Nadiya was raised in Luton, Bedfordshire, in a Bangladeshi community where her father ran a chain of curry houses.
He isn't your typical Bangladeshi dad, however.
"He's very open-minded," says Nadiya.
"I was the one who didn't fancy finding a husband, so I asked my dad to do that for me. I thought an arranged marriage would be fun."
At 20, she married IT consultant Abdal — the son of a good friend of her father's — in a huge Islamic ceremony.
"I'm very lucky — I know arranged marriage doesn't always work. I found it strange at first. I'd just turned 20, but I think I was a sensible 20-year-old," she recalls.
"Everything to me is a job and I want to do every job really well — my marriage, my children and what I do now when I write."
Now, she's looking to tie the knot again, but in a different way.
"I didn't know my husband very well 12 years ago," she admits.
"I'd like to do it because I like him, I love him.
"There were 2,000 people at my last wedding and I didn't know any of them, apart from my mum and dad and my in-laws and my husband.
"This time, I'd want somewhere quiet, where you can just sit down and eat your meal — and I wouldn't bake my own cakes!"
Nadiya's writing two more cookbooks, has begun work on the next novel, and has more TV projects on the cards.
But, of course, she still finds time to bake.
"I don't sleep much any more," she laughs. "And I spend less time on the sofa eating crisps.
"Right now, there's a frangipane tart, a Christmas cake, ginger biscuits, a ginger cake and vegetable rolls on my work top. I don't know what I'm going to do with any of it.
"If my husband's around during the day, he'll pack it up, knock on neighbours' doors and say: 'Would you like some cake?' and even they say: 'No, we're all on a diet — leave us alone!'"
The Secret Lives Of The Amir Sisters by Nadiya Hussain is published by HQ, priced £12.99.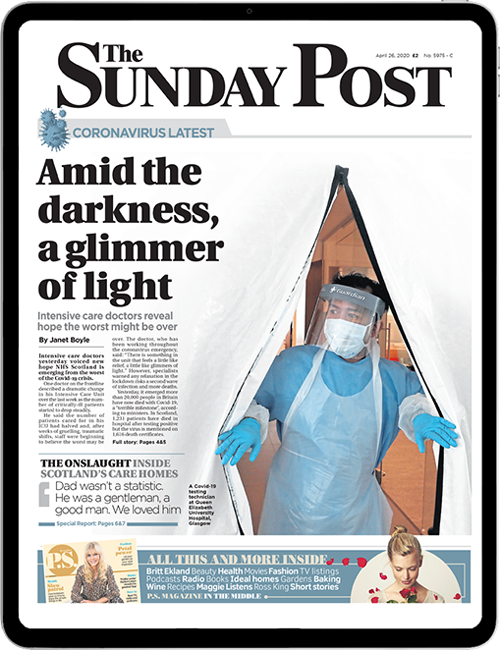 Enjoy the convenience of having The Sunday Post delivered as a digital ePaper straight to your smartphone, tablet or computer.
Subscribe for only £5.49 a month and enjoy all the benefits of the printed paper as a digital replica.
Subscribe