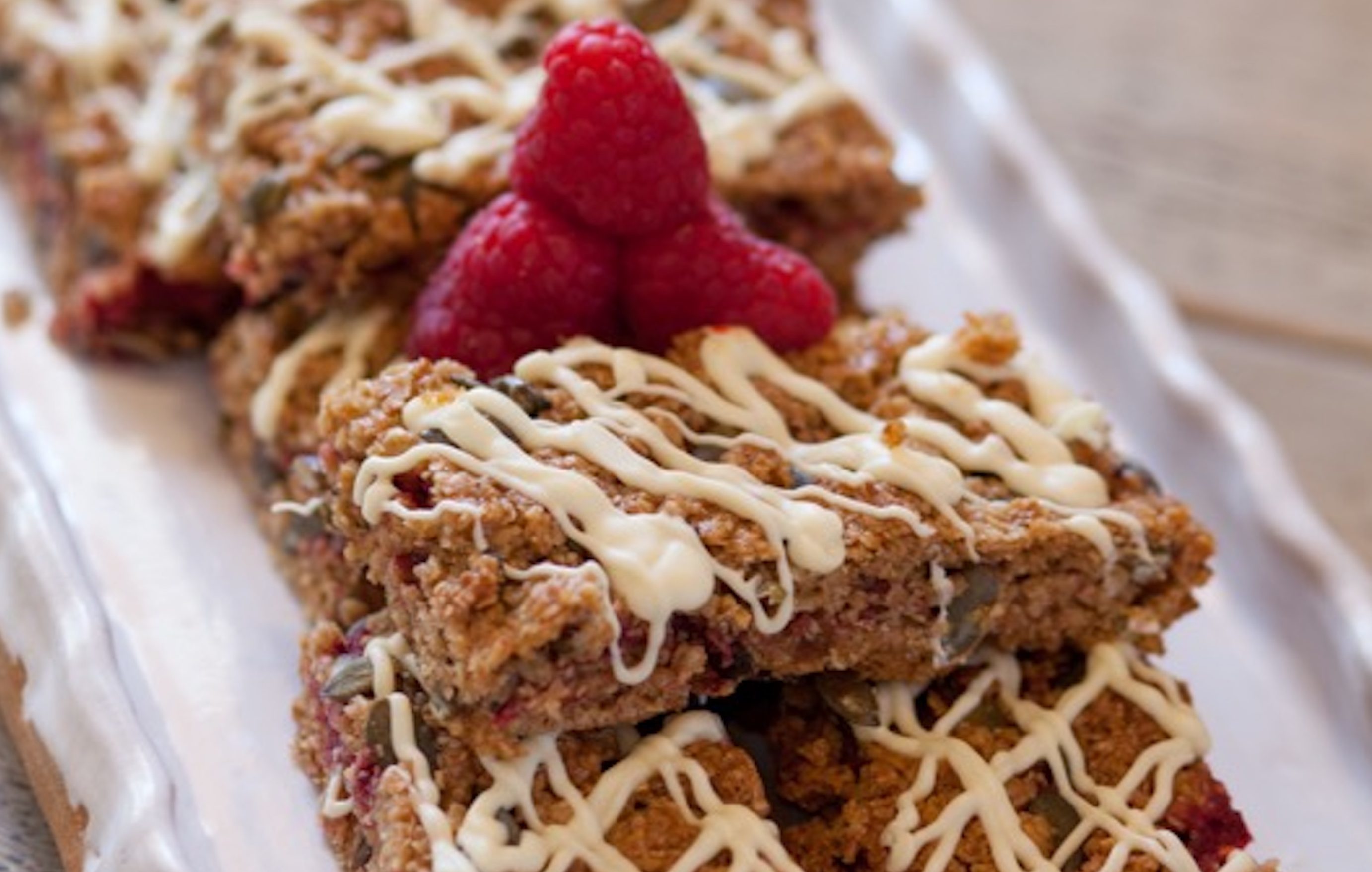 FRIDAY 29th September is Macmillan's World Biggest Coffee Morning. 
To find an event near you, click here.
If you're baking for a good cause today, here's a tasty recipe from Fife's Balgove Larder that's sure to be a crowd pleaser.
The raspberries in them must mean they count as one of our five a day, don't they?
Julie Walters, Judi Dench and Joanna Lumley raise a mug for Macmillan Cancer Support
You'll need
150g soft brown sugar
150g butter
150g golden syrup
350g Fife oats
80g pumpkin seeds
175g Fife raspberries
100g white chocolate
The nation's favourite cake revealed… plus Beyonce and The Queen make list of dream coffee dates
Method
Preheat oven to 180c/160c fan/gas mark 4/350F.
Grease and line an 8" square baking tin with parchment paper.
Melt together the sugar, butter and syrup over a low heat until combined. Add the oats and pumpkin seeds, mix well.
Spoon half the mixture into the baking tin and bake for 10 minutes. Then allow the mixture to cool for 10 minutes to set.
In the meantime, crush the raspberries and spread over the baked mixture and top with the remaining oat mix. Bake for a further 25 minutes or until firm and golden.
Allow to cool and remove from the tray before cutting into rectangles.
Melt the white chocolate in a microwave for 1 min or until fully melted and drizzle over the flapjacks. Chill in the fridge until the chocolate has set.