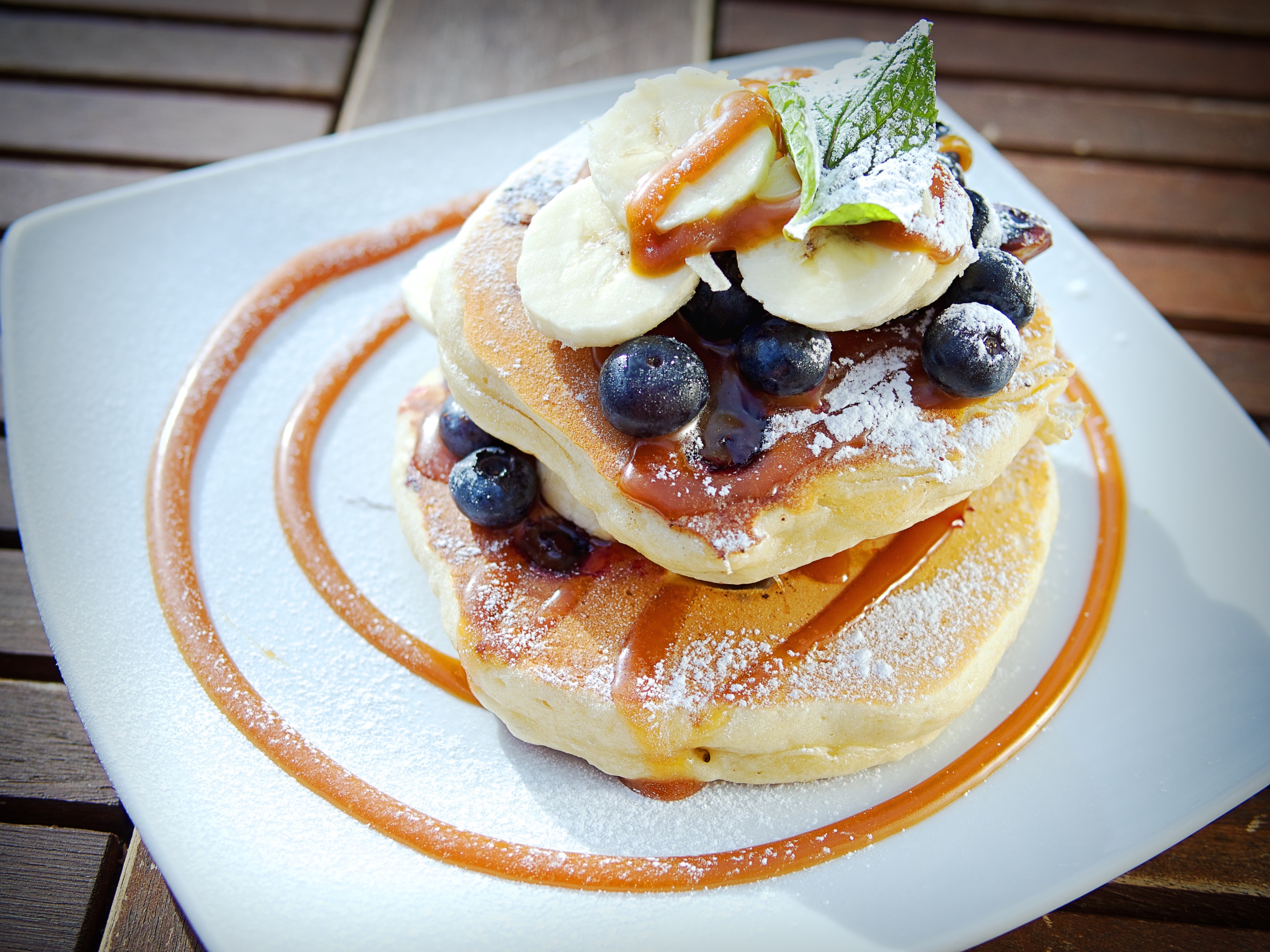 WE don't have a bake for you this week, but we do know you'll love this pancake recipe.
It's from Kirsten Gilmour's The Mountain Cafe Cookbook: A Kiwi In The Cairngorms.
Kirsten used to make pancakes with her nana. "She would supervise while I stood on a chair, flipping away," she says, adding it's essential you eat them right away.
"Never make them in advance. Nana will frown down upon you!" she laughs.
You'll need
For the caramel sauce
280g caster sugar
250ml water
90g salted butter
250ml double cream
¼ tspn sea salt
For the pancakes
3 large eggs
145g caster sugar
300ml full fat milk
400g plain flour
4 tspns baking powder
10g salted butter
Method
Place sugar and water in a heavy-bottomed saucepan over high heat.
Bring to the boil, swirling the pan often to help with even cooking. Resist the urge to stir with a spoon – just let it do its thing.
Boil for about 15 mins, swirling occasionally – the sugar will dissolve into the water to make a clear syrup, which slowly reduces then turns light amber.
As soon as the syrup becomes an even dark amber, remove from the heat and leave on the side for about 30 secs.
Carefully drop the butter into the caramel and stir vigorously with a whisk. Add double cream and whisk until you have a smooth, glossy caramel sauce. Add the salt, whisk once more and pour into a bottle or jar.
For the pancakes, break the eggs into a mixing bowl, add the sugar.
Using a whisk, beat the living daylights out of them (Nana's would say: 'Give them billy-o!'). You want to beat until the mix is pale, light and fluffy. Add milk, flour and baking powder and whisk until you have a smooth batter.
Heat a heavy-bottomed non-stick frying pan till hot over a medium heat. Carefully drop half the butter into the pan and rub it around using kitchen paper, being careful not to burn yourself. Now the pan is greased and at temperature, drop in a small spoon of batter to make a test pancake. The first pancake is usually not great, but as the pan gets to an even heat they cook to a lovely, golden brown.
If the pan is hot enough, pour large spoonfuls of batter into the pan and cook until the underside is golden and bubbles form on the top of the pancake. Then it's time to flip them and cook for another minute or so on the other side.
If the pancakes start to stick, re-grease the pan with the remaining butter using the method above.
Serve hot straight from the pan.