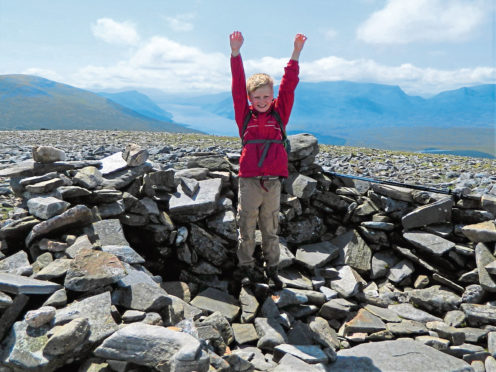 One of the first things I thought of when my children were born was how exciting it would be to show them the joy of walking up mountains.
My daughter was at primary school before I tested her on some Trossachs hills, then up the Cairnwell Munros at Glenshee.
Then it was my son Eric's turn. He reached the ripe old age of nine before realising he was lagging behind his big sister.
So Geal-charn, above Drumochter, was chosen – a Munro that's relatively easy to scale, but with superb views across the Highlands including Ben Alder above Loch Ericht.
A little gulp came from Eric as I pointed out our objective – to him it was impossibly high. A quick slice of flapjack settled his nerves, and we set off.
A bulldozed track led us up to the broad northern flank of the mountain. Practising how to avoid slipping on the loose stones tired out little legs and created the need for an early lunch.
One thing about walking with children is that you can't rush them. Forcing the pace can wear them out and mean an early return. So, after lunch we set off at a steady, relaxed pace – counting our steps and having a breather after every 100.
Eric's boots seemed to have a magnet in them that pulled him to the squelchy bog to the side of the path, tiring him further until he "just wanted to roll back down to the bottom".
More flapjack helped push us on to what looked like the top – in fact it was an outlier with some fancy cairns.
But his inner mountaineer took over and off he strode towards the real top.
When I joined him, I was greeted with elation on his first bagged Munro.
Then another difference between children and adult hikers emerged.
Although pleased to make it to the top, the fact that the A9 and railway line were out of sight led him to observe that, "You can't see anything other than rocks and a few hills".
More impressive to him was the sight of a mountain hare.
With all his fears well and truly conquered, we began the long walk back. What some would call a trudge was a walk of pride for Eric.
"You know that word in the Lion King which means having no cares at all – that's how I feel now," he said.
Location: Geal-Charn, north-east of Corrour station
Length: 6.8 miles
Height gained: 1,610 ft
Time: 3½ to 4½ hours
OS Landranger: 42
Parking: Balsporran Cottages sit on the west side of the A9, just south of Dalwhinnie.
Use the car park about 100m before them on the left.
Top tip: When walking with children, lots of encouragement on the way up really works. Also key are plenty of rests, flapjacks and, most importantly, an ice cream on the way home.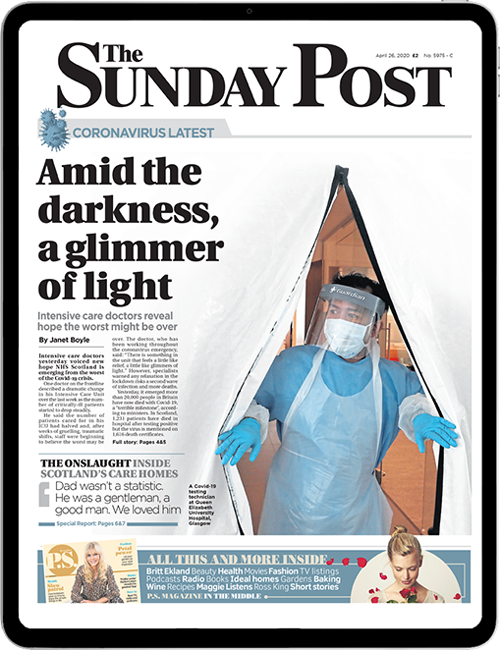 Enjoy the convenience of having The Sunday Post delivered as a digital ePaper straight to your smartphone, tablet or computer.
Subscribe for only £5.49 a month and enjoy all the benefits of the printed paper as a digital replica.
Subscribe