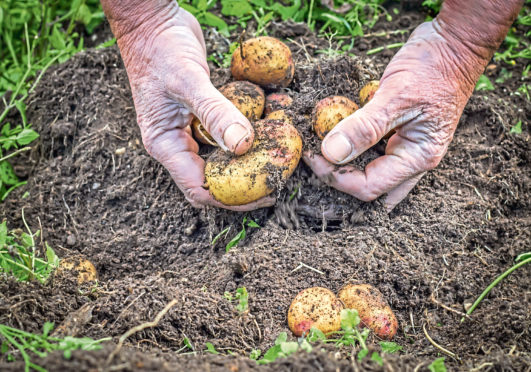 There's nothing quite so delicious as early potatoes but lifting them doesn't just mean a tasty treat – it also frees up space for growing a late crop of runner beans. Sown in modules now, these can be planted out at the end of the month.
French beans, oriental cabbages and purple sprouting broccoli can also be sown now but carrots need at least 10 weeks of frost-free weather before harvest, so gets these in quickly if you want to take a chance on them.
Temperatures in the greenhouse can rise rapidly on sunny days, so keep doors and vents open during the day to prevent overheating, but even so you may have to water tomatoes twice a day. Erratic watering and feeding can cause fruit to split and may lead to blossom end rot, where the fruits turn hard and brown at the base.
When tomatoes have developed on the fourth truss, pinch out the plants two leaves above this truss and you can also remove yellow leaves that appear near the base of the stems.
Keep picking courgettes and check foliage of onions for signs of it turning yellow and toppling over. This happens when the onions are mature, but don't rush to dig them up, instead leave them in the soil for a couple of weeks before harvesting them carefully on a dry day.
The bulbs can take up to three weeks to dry, depending on air temperature, and the best place to do this is on a rack in the greenhouse or shed, but once dried they will store until spring.
If your skills at plaiting onions into ropes are themselves a bit ropey, then they will keep just as well in a net.
Keep up defences against slugs and snails, particularly during spells of wet weather when these are most active. If you grow your veg in raised beds, then check down the sides of the timbers and remove any slugs you find lurking here. Check, too, under pots and containers and if the problem in your garden is really severe then you might want to patrol at night with a torch to catch molluscs in the act of nibbling on your lettuces.
As well as beer traps and copper bands, anything with a sharp or gritty surface will provide a deterrent, so place trimmings from spiky shrubs and trails of gravel around crops to help keep them safe.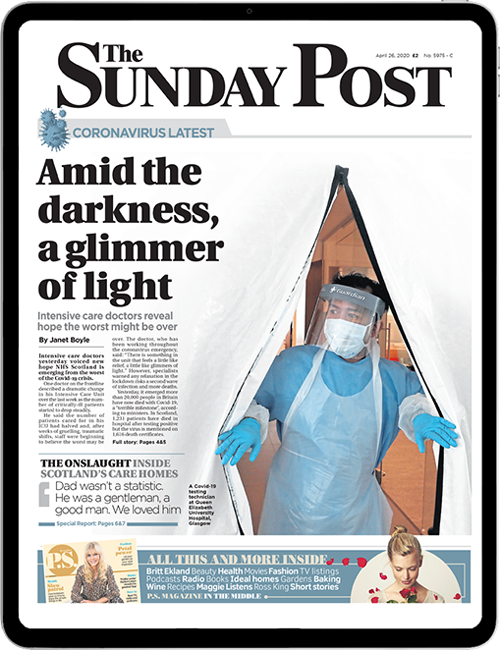 Enjoy the convenience of having The Sunday Post delivered as a digital ePaper straight to your smartphone, tablet or computer.
Subscribe for only £5.49 a month and enjoy all the benefits of the printed paper as a digital replica.
Subscribe