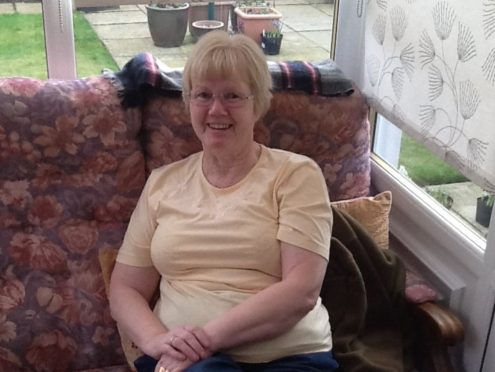 Stella Keith is celebrating a refund from Flybe after a trip from Inverurie to Cornwall for a family funeral turned into a travel nightmare.
The 80-year-old travelled from Aberdeen to Newquay via Birmingham to attend a service for her older sister, who had recently passed away.
The journey south went without a hitch but she ran into problems on the way home.
"I was getting ready to leave for the airport at Newquay for a flight to Birmingham when I received a text saying the flight was cancelled but no reason was given," said Stella.
"It meant I would miss my connecting flight to Aberdeen."
Stella was in a hurry to get home as her husband was in respite care. He needed to be picked up from the facility he was in the following day.
However, she discovered there were no other flights back to Aberdeen that day from Newquay or the next nearest airport, at Exeter.
A relative drove her to Bristol where she caught an evening flight costing her another £259.
When she got home and contacted Flybe, the airline offered her £220 for her cancelled flight.
Stella said: "This didn't even cover the cost of my flight from Bristol and there was no compensation for all the inconvenience."
After Raw Deal took up the case, Flybe apologised to the pensioner and offered her a further £259 in compensation.