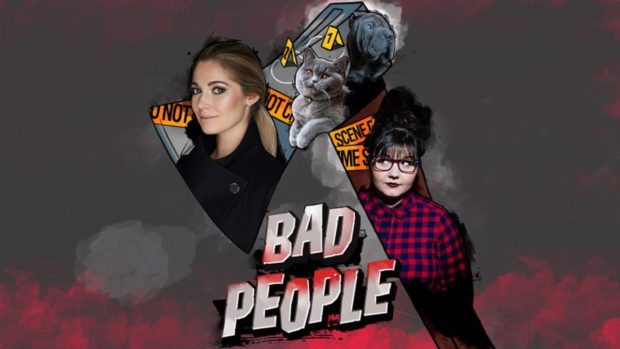 Some people are truly evil. Serial killers, Nazis, and those people who don't take their trolley back to the bay in the supermarket car park but just leave them lying in an empty parking space, for instance.
It's easy to dismiss these awful people once you categorise them as evil; that's partly why we're all so keen to do it.
Actually understanding why they do what they do takes a bit of work. Luckily, Dr Julia Shaw has done a lot of that hard graft already. She is an academic who spends her time thinking about real-life villains and explores what she's learned in a BBC Sounds podcast.
Bad People looks at crimes and the people who commit them but this is more than just pondering why a serial killer does what he does, although that's in here, too.
The podcast, which Dr Shaw hosts with comedian Sofie Hagen, asks interesting questions about criminals but, more importantly, how we react to their dark deeds.
For instance, many of us pride ourselves on being able to spot a liar, but in practice even seasoned police officers can struggle. How do we get better at it?
There are difficult questions, too. A woman in New York found her husband had been plotting to kill and eat her in internet chat rooms. He was sacked from the police force and jailed. Yet it seems the husband was merely indulging in some exceptionally dark and twisted fantasies.
They were distasteful and worrying but were they worth being convicted?
Dr Shaw and Hagen explore what makes someone a far right terrorist like Anders Breivik, why people didn't speak up about Harvey Weinstein and why people believe conspiracy theories.
No mention of shopping trolley bandits, though.
---
Blind Landing
At the 2000 Summer Olympics, the greatest gymnasts in the world gathered in Sydney, Australia in pursuit of the ultimate prize: gold in the all-around final.
But in the midst of the competition, something inexplicable and unprecedented happened that derailed the event. Through original interviews with Olympic gymnasts, coaches and officials, Blind Landing tells an untold and painful true story.
Manatomy
Manatomy is a place where well-known men talk honestly about their bodies. It's not about getting thinner or fitter or putting on muscle – it's about being funny and honest.
They cover secret vanities, bizarre insecurities, muscle, fat, broken bones, damaged pride and the magnetic appeal of cheese. So far, guests Tom Allen and Jameela Jamil have explored an area where men have feared to tread.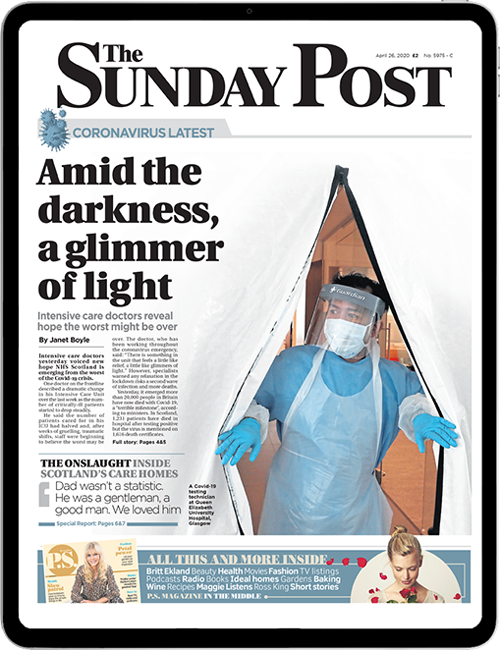 Enjoy the convenience of having The Sunday Post delivered as a digital ePaper straight to your smartphone, tablet or computer.
Subscribe for only £5.49 a month and enjoy all the benefits of the printed paper as a digital replica.
Subscribe