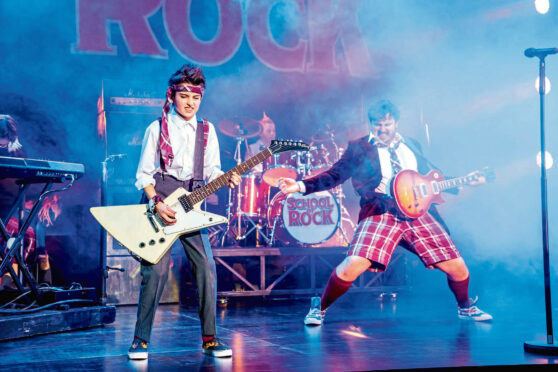 Jake Sharp has, unwittingly, spent his life preparing for the lead role in the Andrew Lloyd Webber stage adaptation of hit movie, School Of Rock.
He plays Dewey Finn, a wannabe rock star who becomes a substitute teacher at an elementary school, only to turn the class into a band. Sharp's own story draws parallels with the character, played in the film by Jack Black.
"I'm a method actor in retrospect," Sharp laughed.
"I didn't realise I was doing it, but all these things in the past – even letting my body get to the position where I kind of look like Jack Black – have been in preparation.
"I was in a band as a kid right through to my early 20s. I was also a primary school teacher – I did three years of training and got a job but I realised it wasn't for me. I enjoyed a lot of the aspects, like working with the kids, and I get to do that in School Of Rock without doing any marking!"
It was while he was a teacher that Sharp decided to give acting a try.
He admitted he had shown no interest in it before, although his younger brother Cameron had been in am-dram groups and was pursuing a career in the business.
"The two of us have always been close, and I would go to the afterparties with him at the am-dram shows," he explained. "I remember the day I said I was going to audition for an am-dram company – my parents and brother were gobsmacked because I hadn't been interested before.
"I did it, and realised how much fun it was and how I felt a real belonging there and had a natural feel for it. I left teaching to give it a go, doing a one-year Master of Arts degree, and tried to get into the business. It didn't happen for a couple of years, but then this role came along and it just suits me.
"I was talking to my mum this morning and she says she still can't believe I'm doing this, and if someone had told her 10 years ago that this would happen, she would've laughed."
Sharp started at the bottom in School Of Rock, which makes his top billing an even more special moment for him.
"I joined as second cover – it was my first big job. I joined knowing I wanted to play the role but with no experience behind me, so it was great to watch the other guys from the side. I worked my way up to alternate and now I'm the main man. It's amazing and I'm very proud.
"Also, Cameron was in the cast when I started and we shared a dressing room. To walk out for my West End debut with my brother next to me was a dream."
Sharp says a big part of the show's charm isn't just the child performers, but the fact a character that looks like Dewey Finn is given such prominence.
"The kids are amazing – so positive and full of energy. We have around 40 young actors who are on rotation and come on tour with us. People don't believe it when we announce they're playing their instruments live because they are outrageously good.
"Some of the dads that come to the shows say it's nice to see someone who is more like them get to do this cool thing on stage. He's overweight, his hair is too long, his clothes don't fit him, so the fact he is championed is cool."
Sharp is looking forward to starring at the Playhouse, Britain's biggest-capacity theatre, having previously performed to single-figure audiences in his first job in Edinburgh after graduating.
"Myself and three friends wrote a play and took it to the Fringe. It was the best summer ever, but it cost me a fortune and I think I'm still hungover," he smiled.
"We played a little room with a capacity of 30 at the back of a pub, and for our first show we'd five or six people in the audience and two of them left, so it wasn't the greatest start.
"My sister went to Edinburgh, so I've spent a lot of time there and I can't wait to be back and hopefully playing to full houses in the Playhouse."
---
School Of Rock, Edinburgh Playhouse, Tuesday-Saturday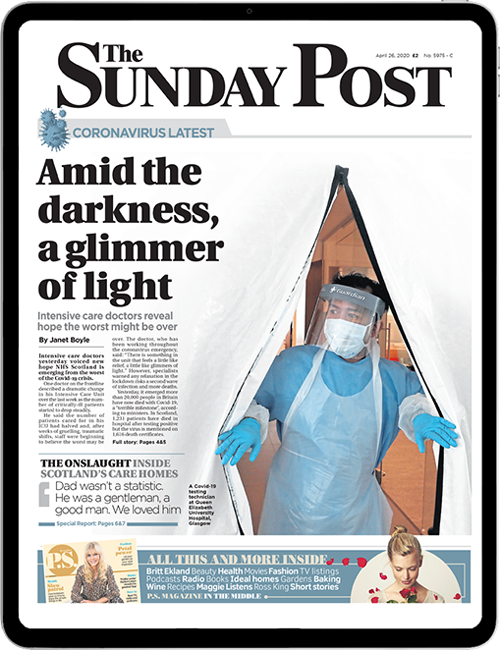 Enjoy the convenience of having The Sunday Post delivered as a digital ePaper straight to your smartphone, tablet or computer.
Subscribe for only £5.49 a month and enjoy all the benefits of the printed paper as a digital replica.
Subscribe