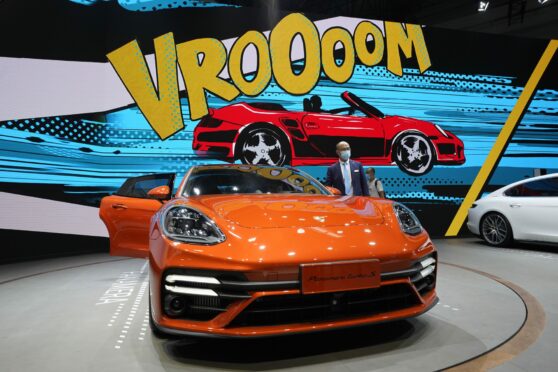 A national speed limit on the country's motorways has stalled as Germany's politicians continue talks to forge a new coalition government.
The Green party which has called for curbs on the autobahns are accused of taking their foot off the gas as they attempt to negotiate a place in government.
Observers suggest the centre-left Greens seem to have ceded the issue to the centre-right Free Liberals as they try to build a so-called "traffic light coalition" of socialist, liberal and greens to take charge.
In a joint paper published last week, the proposed coalition being assembled after the recent elections delivered a clear message: "There will be no general speed limit."
The announcement dismayed environmental groups, like the German Environmental Aid, which had led calls for a speed limit of 100kph (62mph) during the day, and 120kph (74mph) at night on motorways to cut greenhouse gas emissions.
Almost one fifth of CO2 emissions in Germany come from transport, which is the only sector where emissions have not decreased since 1990. In 2018, research suggested a speed limit of 120kph would reduce CO2 emissions by up to 3.5 million tonnes by 2030 but the environmental benefits are disputed by opponents of limits, including, not surprisingly, the car industry.
The German Association of the Automotive Industry (VDA) is the Berlin-based umbrella organisation of the car manufacturers and suppliers, and is said to be a determined and powerful and influential lobbyist of government.
In a statement to The Sunday Post, VDA spokeswoman Eva Henkel said the impact on climate change is too small to justify a general speed limit, adding: "CO2 emissions in Germany could only be reduced by about 0.3% by a speed limit of 120kph, for example".
And, when it came to road safety, Henkel said there is no clear evidence that a speed limit would help and if anything, she said, there is strong evidence that limiting speed would make German motorways more dangerous.
"The statistics prove it – per 1 billion kilometres a vehicle drives, there are statistically about 1.4 accident fatalities on motorways. In contrast, the figure for the road network, which is subject to a speed limit throughout, is 5.0."
Currently, there is a 40kph (31mph) speed limit in built-up areas and about a third of the autobahn network has some limits capping drivers at 130kph (80mph).
The patchwork of regulations means Germany is one of only three countries without an officially enforced national speed limit, alongside the Isle of Man and Afghanistan.
The freedom of motorists to drive untrammelled by speed limits is an implicit marketing tool for the motor industry but environmentalists say it turns an irresponsible blind eye to carbon emissions.
However, Germans seem split on the issue. In a June survey by the German broadcaster ARD, 57% of Germans said it was time to set an official 130kph national speed limit. Meanwhile, the latest survey shows this figure has already risen to 60%. But two months later, a survey commissioned by the automobile club Mobil in Deutschland showed 52% of motorists said "nein!" to limits.
Professor Dirk Engelhardt of Germany's Federal Association of Road Haulage Logistics and Disposal (BGL) says speed limits are an old-fashioned way to influence driver behaviour.
He said: "We don't need a general speed limit. We need dynamic control guidance systems, which can help to improve the situations.
"For example, if there is a lot of traffic on the A1, A5 or A7 autobahn, then cameras can see this and then automatically a 130kph can be applied. This is what is needed. Intelligent, efficient systems – safety systems in our trucks, digital lane controlling systems, emergency brake systems, they are much better to save lives and help truck drivers in their daily work.
"I have always felt much more comfortable on German motorways. In France and Norway, I stuck to the speed limit then saw driver after driver overtaking me. And other countries have high death rates per billion kilometres travelled. In Germany it is 1.7. But in the Czech Republic it is 3.5, and in Italy, 3.8."
However, Michael Müller-Görnert, head of transport policy at Verkehrsclub Deutschland e.V. (Traffic Club Germany), believes it is misguided to suggest German roads are safer because there is no speed limit when German accident rates are worse than many comparable countries.
In a 2019 report, Traffic Club said: "It is often claimed that in many countries the number of accidents and fatalities on all roads and especially on the motorway, are higher than in Germany [however] Germany performs worse than Switzerland, Sweden, Denmark or Great Britain."
Müller-Görnet said the key argument for the introduction of a speed limit is traffic safety: "Statistics show a third of deadly accidents are a result of driving too fast so we need more safety here. Most people already follow the 130kph recommendation, they are not the problem. The problem is just those that like racing about. They are the ones that pose the danger.
"Given that we are moving in the direction of electric cars, this is yet another argument for a speed limit, as people who drive at really high speeds just use up their batteries quickly."
For Michael Müller-Görnert however, the lack of a national speed limit has absolutely nothing to do with freedom. "Freedom ends when you risk someone else's life. And no one has the right to just race around the motorway network," he said.
"In the past there have even been foreign companies selling strange package holidays to racing enthusiasts so they can come and use the German motorway network as a race track. This is not acceptable."
But for others, freedom lies at the very heart of the issue. Hans-Christian Lange is a former government advisor to Chancellor Helmut Kohl, and went on to work in the management team of leading German automotive companies including Daimler.
He said even driving at high speeds on the German motorway network was not necessarily something that should be frowned upon.
"Britons, Americans and other interested people from all over the world fly to Germany to pick up their dream car and then test drive it on a German autobahn – something they can never do at home. They visit German factories in Stuttgart or Munich and then drive their cars to Hamburg where they drop them off at the port to be shipped home and fly back separately.
"There is no country in the world where so many jobs, innovations and economic power depend on the automotive industry.
"Hence my question – why shouldn't the electrically powered BMWs, Mercedes, Porsches and Teslas be allowed to drive fast?"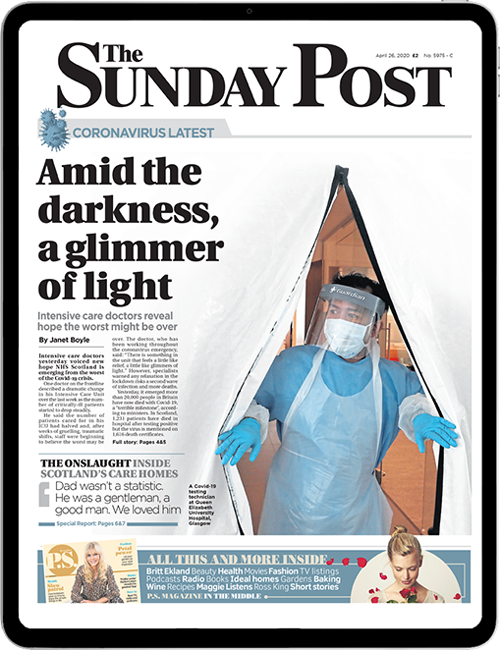 Enjoy the convenience of having The Sunday Post delivered as a digital ePaper straight to your smartphone, tablet or computer.
Subscribe for only £5.49 a month and enjoy all the benefits of the printed paper as a digital replica.
Subscribe