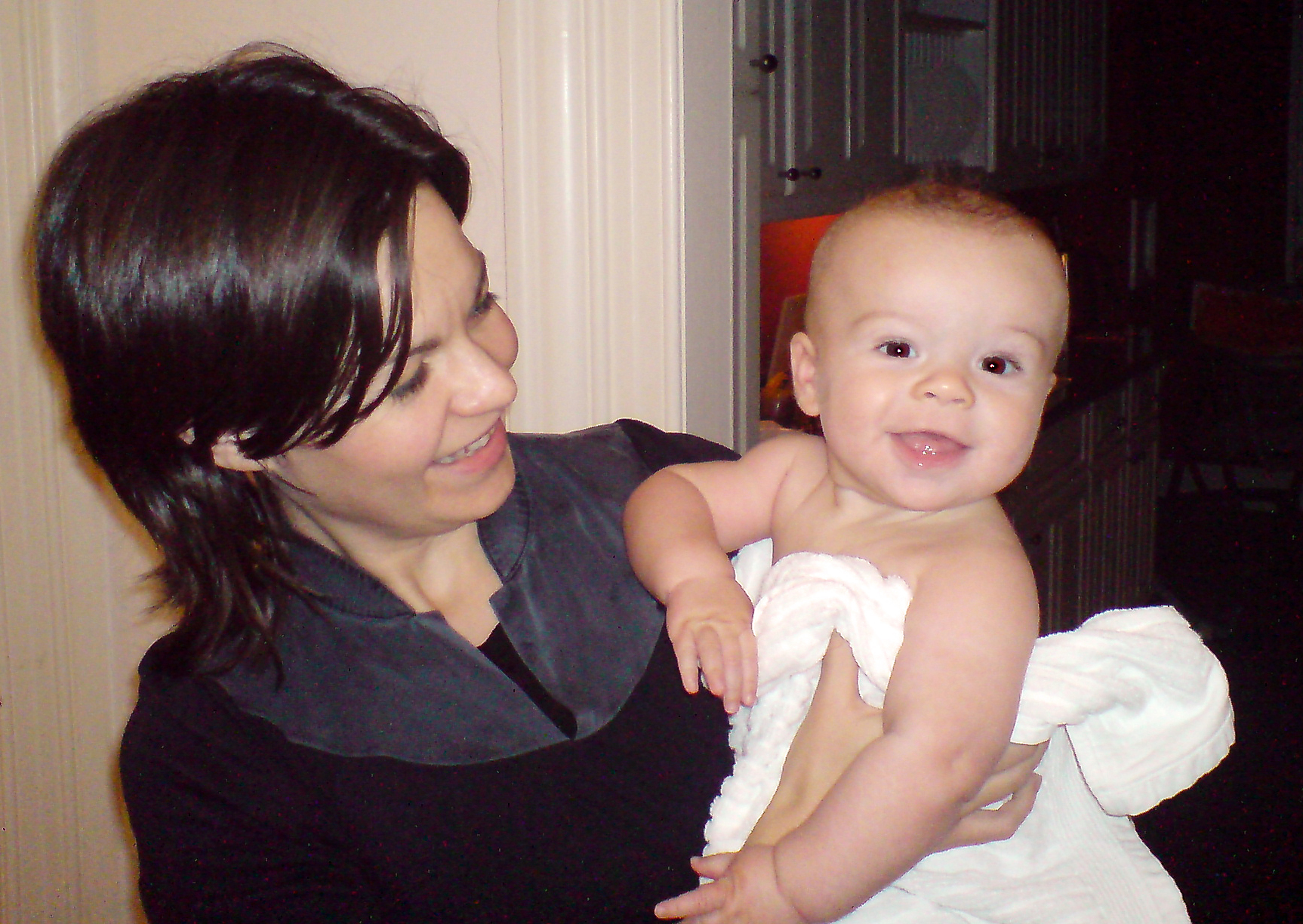 IF there is one thing we know with certainty about autism, it is that we know so very little about autism.
The condition and that huge, gaping hole where specialist knowledge should be is never far from my mind. It hasn't been since my son's diagnosis.
That, in itself, took two years of humming and hawing by paediatricians, undecided about whether to diagnose him or not, before it was finally confirmed when he was four. That was seven years ago and, in many ways, his condition makes my son uniquely wonderful – funny, caring, good with words and searingly honest.
Why, then, would we want to change him? If I could wave a magic wand, I'd keep his personality but improve his neural connectivity so he could get his words out quickly, gain better balance and co-ordination and improve his auditory and sensory processing. He could focus on what was being said and learn more easily.
I don't have a wand though. Instead, I find myself scouring the internet.
Jessie Hewitson: I was most scared about having an unhappy child, not an autistic child
I'll read of some potential therapy and start him on a course of probiotics, vitamins, digestive enzymes, sometimes all three. But it all feels like so many stabs in the dark. As scientists make breakthroughs in the treatment of other conditions, autism stands out for the glaring absence of knowledge around its causes, development, and treatment.
There are many within the autism community – parents, autistic adults, doctors and scientists – who question whether we should even be talking about treatment.
And that's where the thinking around this condition gets really muddy. Autism is an umbrella term for individuals who have difficulty with communication and social interaction, demonstrate repetitive behaviours and have sensory issues.
But the spectrum is enormous. There are those with autism for whom the condition brings brilliance, they may be intellectually or musically gifted, or have other significantly enhanced abilities.
Then there are those who are profoundly disabled, unable to communicate and seemingly trapped within their bodies. Sometimes an individual can be both gifted and profoundly disabled.
So just where are we as far as our knowledge of the condition is concerned?
To find out, I turned to two experts – one a scientist behind a major recent development, the other someone who has worked in the field of autism for almost 30 years.
The scientist is Dr Naila Rabbani, reader of experimental systems biology at the University of Warwick, who led a recent study resulting in the development of new blood and urine tests that can indicate autism in children. The tests are designed to identify damage to proteins and were hailed as a first of their kind which would lead to earlier intervention.
Dr Rabbani embarked on the study after witnessing the impact of delayed diagnosis on friends who have children with the condition.
She said: "I was concerned to hear referral for diagnosis may take years in some cases, leaving families uncertain of the health of their child for long periods.
"The current recommended procedure for diagnosis is also only 60-70% accurate."
Dr Rabbani and her team used an established technique, AGEomics, that can examine the make-up of proteins in our blood, and detected damage to proteins in the blood plasma of children with autism spectrum disorder (ASD).
She said: "This approach is powerful as it gives a 'fingerprint' of the likely processes driving autism, as well as improving diagnosis.
"We found plasma protein modifications by oxidation and glyoxal modification were increased and a further sugar modification was decreased in children with autism."
Dr Rabbani said the combination of these changes are unique to autism and are likely due to inflammation and "other processes disturbed in autism". She believes the test means those affected by autism will benefit from earlier diagnosis and the science behind it will help further our understanding of the condition and how to manage and treat it.
Inflammation has been linked to autism in projects including a Finnish study of over a million pregnancies which measured levels of C-reactive protein, a marker for inflammation, in pregnant women. It found the risk of autism for their child was 43% higher in women with the highest levels of C-reactive protein.
Other studies suggest the children of mothers with inflammatory conditions such as asthma and diabetes are also at higher risk of autism.
There have also been a number of recent studies tying gut health to autism, with researchers at Harvard reporting high rates of inflammatory bowel disease in autistic children and adults.
Despite these apparent breakthroughs, and the growing number of so-called specialists lining up to offer treatments through diet interventions and supplementation, the reality, says Carol Povey, director of the National Autistic Society's (NAS) Centre for Autism, is we still don't have any real answers.
She said: "There just isn't the evidence around diet yet to show any particular interventions are beneficial.
"It's sensible to look at the individual diet of each child as there may be things that can make a difference but it's certainly not across the board."
But she also says early intervention in how parents and carers communicate with children with autism has shown results.
She said: "The approaches that seem to be most beneficial for most are those where parents are empowered.
"There was a big study in the Lancet, the PACT study, which shows that supporting parents in the early days in how they best communicate and interact with their sons and daughters has shown some longer-term beneficial effects.
"It's not as exciting as the other things we hear about but it has probably got the best evidence around it."
Povey also points to the growing community of autistic adults who firmly believe they do not require treatment.
She said: "More and more we find particularly autistic adults as seeing autism as part of who they are.
"The idea of 'treating' the autism is deeply offensive to them."
And for those at the start of their autism journey with their child, she warns against those who may be taking advantage.
"Directly after diagnosis, particularly if they've had to wait a long time, parents expect there to be a team who tell them exactly what they should do. Too often, that isn't what happens.
"Families are often very vulnerable and are searching for information which can help them minimise the difficulty that their child is going through.
"There are people who will exploit that and target parents at that time so it's important people get information that recognises where they are at that point.
"They also need to recognise that what might help their three-year-old today, may be different to what might be most advantageous to them at 16 or 30 or 60."
She added: "It's so hard for parents, they want to do all they can to make their child's life as good as it can be.
"They can spend a lot of emotional energy and resources chasing after every sort of possible intervention.
"All that effort could be spent on the good fun family things, doing lovely things with your child, communicating and interacting, and helping them to grow and develop in their own way."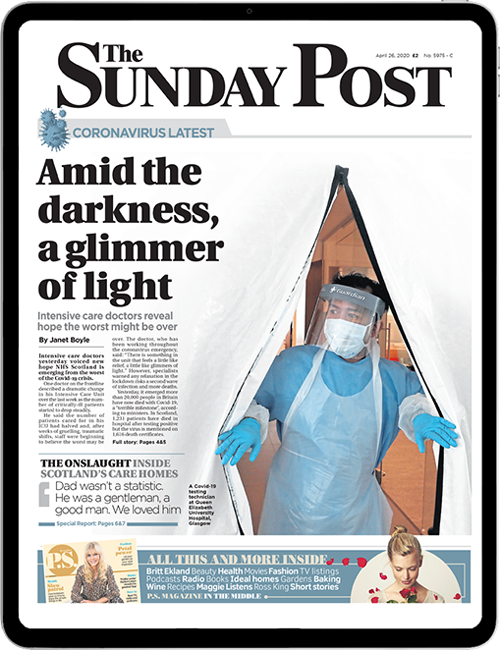 Enjoy the convenience of having The Sunday Post delivered as a digital ePaper straight to your smartphone, tablet or computer.
Subscribe for only £5.49 a month and enjoy all the benefits of the printed paper as a digital replica.
Subscribe