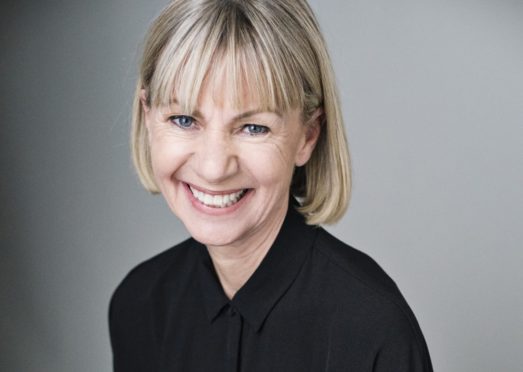 Granny Rosie strikes a pose and beams for the photo-shoot. She may be 90, but at heart, she's 19. And her daughter-in-law, bestselling novelist Kate Mosse, knows it.
"She's really enjoying all of this," says Mosse. "With every interview, there's a picture of me with Granny Rosie. We've done several shoots – she's having a ball."
Mosse, who is known for her historical and Gothic adventure sagas including the Labyrinth trilogy and The Burning Chambers series, has taken a non-fiction detour to write An Extra Pair Of Hands, her reflection on how she found herself a carer to her mother-in-law and her own parents.
Driven by love, she finds joy in caring, but also acknowledges the challenges faced by unpaid carers. "There are 8.8 million of us. It reinforced my reason for doing the book – making caring visible," she says.
For many years, Mosse, 59, had three generations under one roof, caring for both her parents (now deceased) and her mother-in-law. "I love her to bits," says the author. "It's a wonderful thing to be in a position to have the space for everybody to be together. That is much easier if you love each other and you all get on, and because my husband and I met at school and have known each other's families since we were 15, that makes an enormous difference.
"Also, very significantly, none of the people for whom I've been involved in caring have had Alzheimer's or dementia, which is a completely different situation for people."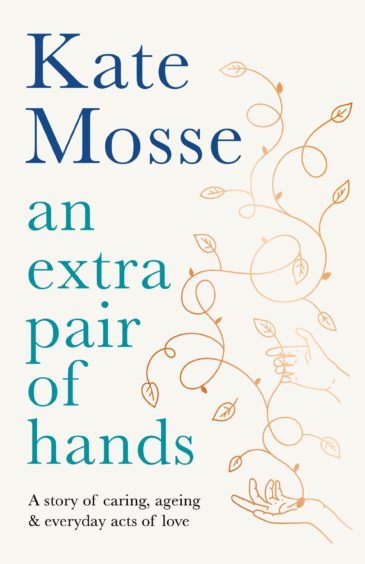 Rosemary, aka Granny Rosie, was the first to move in with the author, her husband Greg and their two young daughters when they left London for Sussex in 1998. A decade later, Mosse's parents Richard and Barbara also moved in.
The book is a tribute to their wisdom, experiences and quirks, their positive attitudes, and their grit when times were tough.
"I'm very lucky that I've been able to care," she says. "My job makes it possible, my husband is also a writer, and all these things make a difference to the challenges. Many people have to give up their jobs to be a carer because they don't have any other family to support them.
"It's an odd role reversal when you realise that you are now caring for those who once cared for you," she reflects.
Her father, a retired solicitor, was diagnosed with Parkinson's in his mid-70s and died aged 86 at home in 2011. Three years later her mother, who suffered from COPD, died suddenly after suffering breathing difficulties. Mosse was devastated. She recalls: "I was able to grieve completely when my mother died in a way that I didn't when my father died, because she was still here when he died and she mattered.
"I couldn't focus. It was such a shock. Everything was suspended. I couldn't write. Everything which had given me pleasure went."
Reliving their deaths for the book was double-edged. "It was surprisingly hard to revisit the loss of my dad and my mum, not because I don't miss them every day, because I do. I felt like the grief had all been processed and writing about it brought a lot of that back. On the other hand, it was quite cathartic."
According to Mosse, having an older population is "always talked about as a problem, rather than saying, 'This is incredible!' She wants to see attitudes change and adds: "There's the idea that a person's age is what matters. But what matters is who somebody is and what they contribute and do in the world."
---
Kate Mosse – An Extra Pair Of Hands, Wellcome Collection and Profile Books, £12.99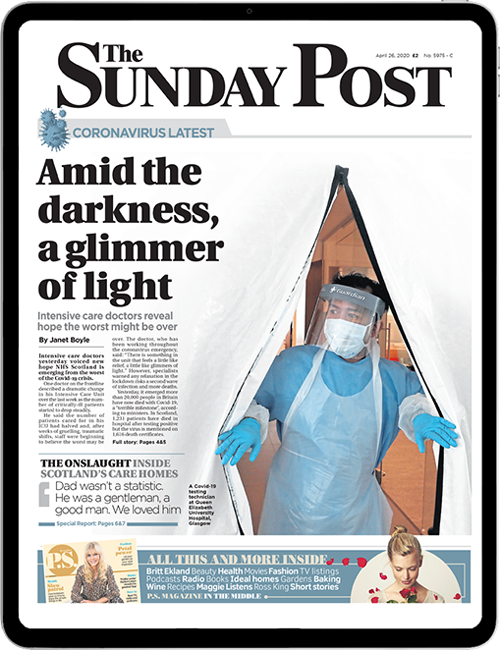 Enjoy the convenience of having The Sunday Post delivered as a digital ePaper straight to your smartphone, tablet or computer.
Subscribe for only £5.49 a month and enjoy all the benefits of the printed paper as a digital replica.
Subscribe