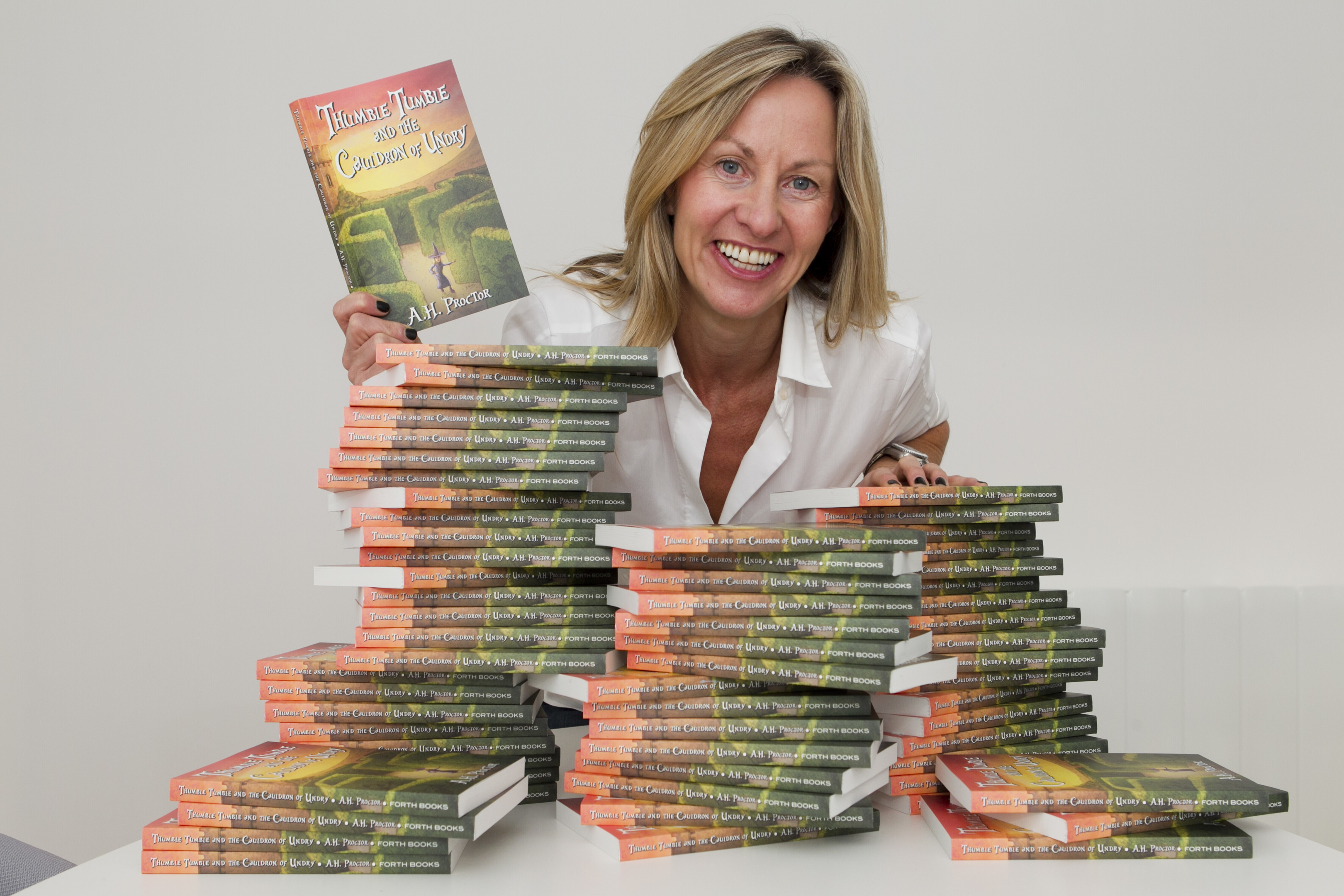 SHE is the author whose best-selling books began as fairy stories to delight her own children.
But now Angela Proctor, described as the next JK Rowling, is reaching out to thousands of schoolchildren across Scotland and England in a unique bid to encourage them to read and write.
In recent weeks, the writer – who has published two fantasy adventures and is working on a third in a series featuring Thumble Tumble, a girl witch from the Isle of Arran – has read to more than 20,000 kids.
It is a welcome project after an international survey of pupils late last year revealed a dramatic fall in Scotland's educational standards.
Angela, who is a mum of two youngsters and also one of Scotland's top financial advisers, said: "When I started spinning fairy tales about the 'magic' of Arran to send my son and daughter to sleep, I never dreamed I would reach so many children. It has gone so far beyond just the sale of the books."
The Glasgow-born writer is also working with VisitScotland to create an interactive map of the island in the Clyde, featuring the enchanted forests and magical places where her characters live.
But it is the schools project she hopes will pay huge dividends for children's learning.
She added: "In recent weeks, I've been to around 100 different schools and libraries and it's amazing how children are willing to read if they are encouraged. It's certainly not a lost art.
"I've been overwhelmed by the imagination of the primary schoolchildren.
"More than 3000 took part in a competition to create a nasty giant for one of my books. The people at Glasgow School of Art couldn't believe the amazing creativity."
The next phase of the project is a "budding bloggers" competition to encourage children to write about characters from the books.
She added: "There are no limits. They can review a book, they can describe a favourite scene or character, do a wee video, whatever captures their imagination."
The winner will have their blog published in the third Thumble Tumble book due next spring, and get a £100 book token for their school.
Angela, who recently attracted hundreds of children to the first Byres Road Book Festival in Glasgow, said: "I feel as if these kids are coming on the journey with me. After all, this all started in my own imagination.
"I've had a lifelong love of the Isle of Arran where we have a holiday cottage.
"I started weaving these tales in my head for the children and, as is so often the case, it was someone else who said to me, 'Why don't you write them down?'
"So I did!"
The first two books in a planned series of seven disappeared off the shelves like magic.
Angela, 46, who also recently raised £4000 by auctioning a book character for Glasgow's Beatson Cancer Centre, where her late mother Jessie was treated, added: "Kids of my generation took reading and writing for granted. It was just something we all did.
"Schools and teachers still do an outstanding job, but nowadays there are so many distractions which can entice kids away from books. But I've learned the desire is still very much there.
"I still read to my own children every night. It's so important to fire their imagination and encourage them to take that passion into other areas of learning.
"If what the educationalists say is true about falling standards then there never has been a greater need."