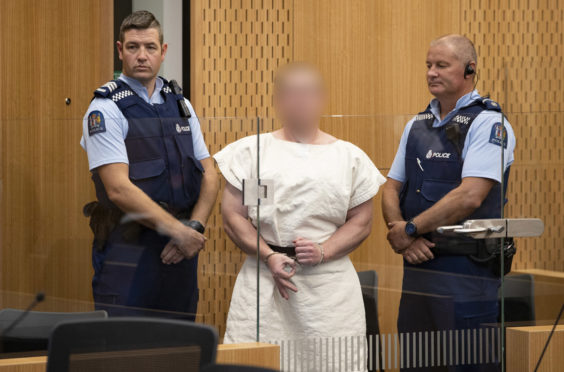 Footage livestreamed by the gunman during the Christchurch atrocity remained online yesterday as internet giants came under mounting pressure.
Clips of the carnage inflicted by the killer in two New Zealand mosques were easily accessible more than 48 hours after 49 men, women and children were shot dead.
Politicians called on tech giants managing social media networks to strengthen their efforts to remove the clips and shut down offending accounts.
The critics of Google, YouTube, Facebook and Twitter included Home Secretary Sajid Javid MP, the chairman of Westminster's digital committee Damian Collins MP and Labour MP Tom Watson, who is his party's digital spokesman.
A five-minute clip filmed by gunman Brenton Tarrant as he shot worshippers in Christchurch was easily obtained by following a link on Twitter. It was also shared on instant messaging site WhatsApp, which is owned by Facebook.
The gunman used online forum 8chan to post a link to a live Facebook broadcast from his shoulder-mounted camera as he started shooting at two mosques.
On Friday, Twitter, Facebook, Instagram, YouTube and Google all said they were taking steps to remove the disturbing footage.
But yesterday morning, the video footage was back online.
The SNP's foreign affairs spokesman Stephen Gethins MP said yesterday it is "utterly sickening and unacceptable" that it is still online.
Anas Sarwar MSP, who chairs a Holyrood committee on tackling Islamophobia, said he would be contacting tech giants immediately.
Mr Sarwar said: "Social media platforms have a responsibility to act swiftly and decisively to prevent the spread of hatred. It's particularly distressing that this video is still accessible.
"The Cross-Party Group will be engaging with social media companies to explore what further action can be taken."
Mr Gethins said: "Social media companies and tech giants have a duty to ensure that individuals are not allowed the platform to share vile content."