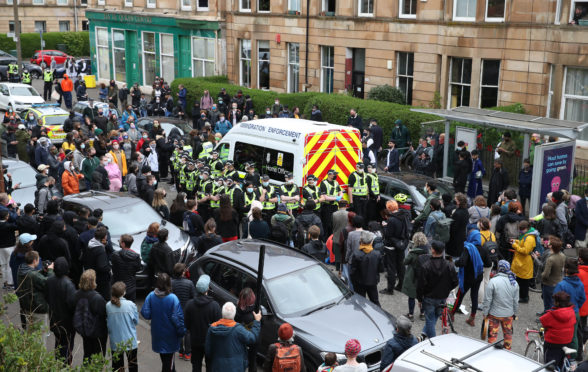 A Scots charity has warned asylum seekers are facing going hungry for ten days or more following multiple reports of cash card issues provided by the Home Office.
The prepaid Aspen Cards provide £39.63 a week to asylum seekers in the UK, but due to a switch in contract providers the cards were 'switched off' on Friday, May 21 until Monday, May 24.
After this point, the cards were to resume function again. But since Monday, Positive Action in Housing, a Glasgow based refugee and migrant homelessness charity, has received hundreds of calls, messages and visits from people asking for help with numerous issues.
Complaints include people's cards being activated, but when they go to shops to buy food, the card is declined with a message saying to contact their bank.
Another has seen people going to ATMs and finding there is a limit on cash withdrawals or that there is nothing on the card.
Balances of a few pounds from the previous week have been wiped and there are worries about when new cards will be sent.
Robina Quireshi, director for Positive Action in Housing said: "Prior to the change, families were told to "stock up" on food because their old cards would be switched off, from Friday until Monday.
"When you are already living in a state of forced destitution, on as little as £5.39 a day, forbidden to work or save money – then it is simply not possible to stockpile food.
"It has now been almost a week and the emergency appears to be just growing."
She added: "Those affected include elderly people, families with babies and young children, single men and women, amongst them people with mental health trauma, as well as physical health problems.
"Language differences and problems with access to digital technology are compounding the difficulties for people."
The Home Office has recognised their have been 'teething problems' with the switch, and that they have shared an emergency cash escalation inbox with partners from the charity sector.
A Home Office spokesperson said: "A new service to provide asylum seekers with financial support went live on Monday and we are assisting everyone affected to ensure they get access to their payments swiftly.
"We provided clear advice to asylum seekers that they must activate their new cards prior to the service going live and the vast majority of individuals have done so.
"Those who have issues or are unsure how they can activate their cards are able to contact the 24/7 Migrant Help helpline. Accommodation Providers can facilitate emergency cash payments in the meantime."
In response to the crisis, Positive Action in Housing will run an emergency service throughout the bank holiday period to ensure families have access to food and essentials.
"The reverberations of this crisis will be felt for months to come," said Quireshi.
"This is a vulnerable community already impoverished by asylum rules forbidding paid work or to save money. (Asylum seekers in accommodation are meant to receive just over £5 a day. Hotel based asylum seekers are meant to get £8 a week).
"This state of impoverishment that can go on for months or years."
---
To donate to Positive Action in Housing and find more about their work: https://www.positiveactionh.org/donate/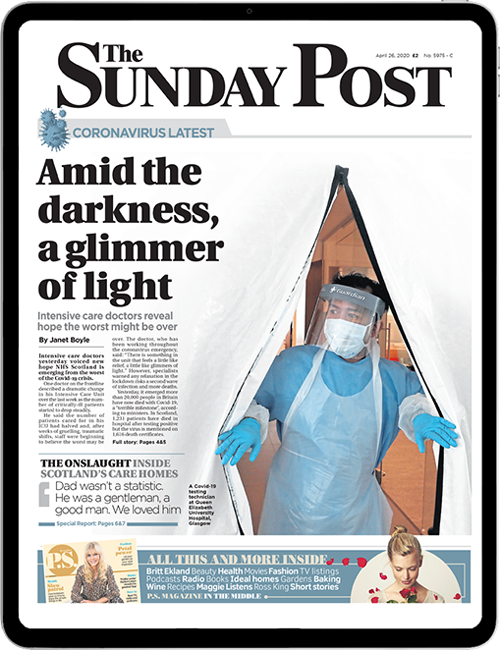 Enjoy the convenience of having The Sunday Post delivered as a digital ePaper straight to your smartphone, tablet or computer.
Subscribe for only £5.49 a month and enjoy all the benefits of the printed paper as a digital replica.
Subscribe