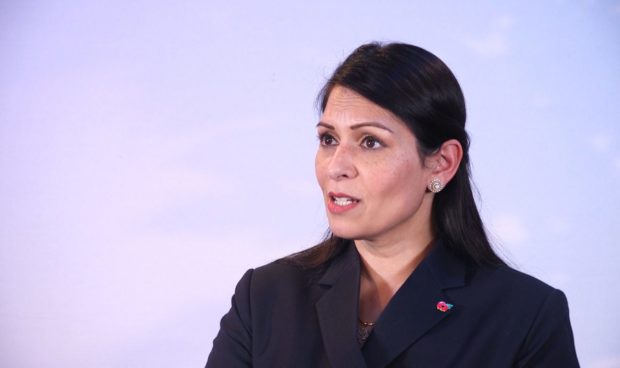 Plans by the UK Government to send asylum seekers to Africa are racist, unworkable and cannot stand, according to a human rights activist helping settle Afghan refugees in Scotland.
Home Secretary Priti Patel signed a £120 million deal on Thursday with Rwanda to fly some people who illegally arrive in the UK to the African country to seek asylum instead. The government insists the first flights could begin within weeks. According to the Ministry of Defence, 181 migrants crossed to the UK on six boats on Good Friday.
About 6,000 people have been brought ashore after crossing the English Channel in small boats so far this year.
However, Mohammad Asif, the Glasgow-based director of the Afghan Human Rights Foundation, has helped refugees who have fled the Taliban resettle in Scotland.
He said: "Britain does not have an immigration crisis, it has a racism crisis. It is an attempt by Boris Johnson to divert attention from his own problems at home.
"It will mean people will be away from their legal representatives and activists like myself will not be able to highlight the misuse of the system.
"Many of the asylum seekers are fleeing the consequences of the West's foreign policies and its sale of weapons to dictators in rogue regimes.
"The people who have opened their hearts and homes to asylum seekers from Ukraine should stand against this catastrophe happening."
🇬🇧🇷🇼 In Kigali, Rwanda, ahead of a significant moment for the New Plan for Immigration.

Prime Minister @BorisJohnson will set out the full detail tomorrow. pic.twitter.com/HxbZlFv9g2

— Priti Patel (@pritipatel) April 13, 2022
Meanwhile, unions have warned civil servants could stage mass walk-outs in protest against the plans. Patel issued a "ministerial direction" over the Rwanda plan, which means she overruled senior civil servants' concerns about whether it will deliver value for money. It is only the second time the Home Office has used the power in 30 years.
Labour Shadow Prisons Minister Ellie Reeves said: "The UNHCR (the UN's refugee agency) has come out really, really strongly condemning the Government's proposals, as have many organisations, and it seems the Government's own civil servants have expressed huge misgivings about the plans, which seem to be completely misguided.
"The government is going to be paying £120m up front before any asylum seekers will be sent to Rwanda. Asylum seekers are saying it won't deter them from crossing the Channel.
"We are in the middle of a cost-of-living crisis so it doesn't seem right to be spending money on an unethical and unworkable scheme that won't deter people from coming over."
Former child refugee and Labour peer Alf Dubs has suggested the government's plan to send migrants to Rwanda may breach the Geneva Conventions.
Lord Dubs said the Government was attempting to "ride roughshod" over international agreements.
He said: "It's a way of getting rid of people the government doesn't want, dumping them in a distant African country, and they'll have no chance of getting out of there again.
"I think it's a breach of the 1951 Geneva Conventions on refugees. You can't just shunt them around like unwanted people."
But Lord Dubs, who came to the UK from what was then Czechoslovakia on one of the Kindertransport trains in 1939, also said there would be legal challenges and opposition by peers.
SNP Shadow Home Secretary Stuart McDonald said: "The UK Government's decision to proceed with this abhorrent policy is utterly shameful and will only add to the pain and suffering being felt by those fleeing their homeland.
"Every person making the perilous journey across the English Channel should be treated with dignity and compassion – something this Tory government is completely devoid of."
Meanwhile, a migrant boat has capsized off the Libyan coast, leaving at least 35 people dead or presumed dead. The shipwreck took place on Friday off the western Libyan city of Sabratha, a major launching point for the mainly African migrants making the dangerous voyage across the Mediterranean.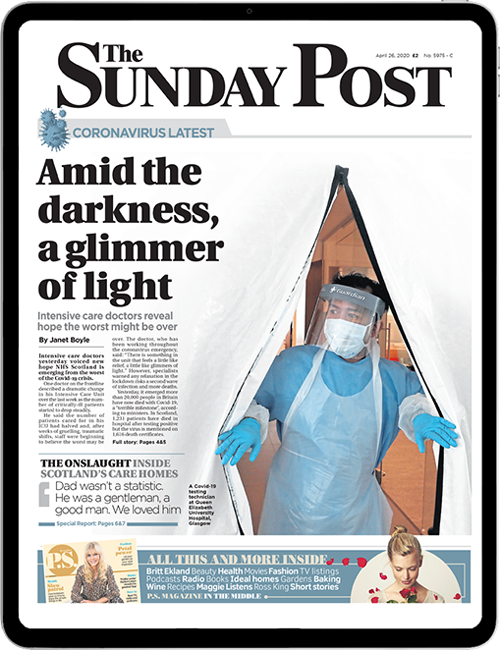 Enjoy the convenience of having The Sunday Post delivered as a digital ePaper straight to your smartphone, tablet or computer.
Subscribe for only £5.49 a month and enjoy all the benefits of the printed paper as a digital replica.
Subscribe