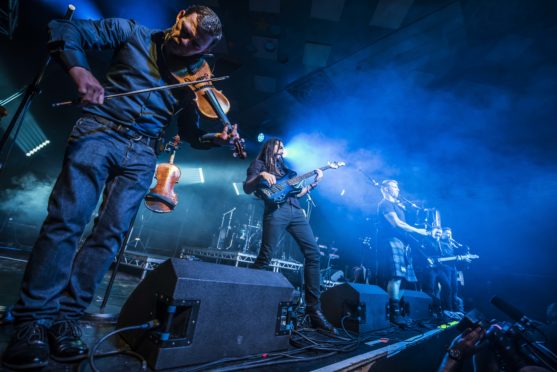 The shortlist for the 2019 MG ALBA Scots Trad Music Awards has been announced.
The list of nominations across a number of categories has been unveiled by organisers Hands Up for Trad, with voting opening today.
A staple in the traditional music calendar, the ceremony will this year take place in Aberdeen Music Hall on Saturday 7th December at 7pm.
The awards will be broadcast live on BBC ALBA and streamed worldwide on BBC iPlayer.
Presented by Mary Ann Kennedy and Kim Carnie, evening will include exciting live music performances by Skerryvore, the current BBC Radio Scotland Young Musician of the year, Benedict Morris, Heisk, Aberdeenshire Youth Band, Kris Drever, Sian and Robyn Stapleton.
Also getting the audience up on its feet will be Session A9, Mairi Campbell and the Pendulum Band (of Sex and the City's Auld Lang Syne fame), and Susan MacFadyen Scottish Dance Band.
Event founder and promoter, Simon Thoumire, said: "As always, the Trad Awards amaze me. It shows the strength of the scene, breadth of talent and sheer scale of the industry.
"We are really excited to announce two new awards this year, each with important recognition; The Trad Video of The Year and Musician of The Year."
Among the seventeen Awards up for grabs is the Belhaven Bursary for Innovation. The largest cash prize in Scotland, financially matched only by the Mercury Prize, it rewards innovation proposals with a career changing investment of £25,000 to support the winning act to progress unique ideas and empower creation.
Previous winners were Elephant Sessions in 2017, and Talisk in 2018.
On top of this, the award is also accompanied by the brewing of a collaboration ale with the winner's name, alongside an appearance at the legendary Belhaven Brewery Post Parade Party in New York during Tartan Week.
The winning artist will also be propelled into the spotlight through a televised advertising campaign featuring their music.
The Belhaven fund is supported by Showcase Scotland Expo, an organisation backing the international development of Scottish-based artists, in association with Creative Scotland, and the bursary is awarded to bands or artists chosen through a panel of industry experts.
Communications Manager for MG ALBA, Murdo MacSween, said: "It's a really exciting time for trad music in Scotland and MG ALBA are delighted to support this world-class talent.
"These acts are all fantastic ambassadors for Scotland, our indigenous languages and our strong cultural identities and it's fantastic that we can champion them like this."
Alan Morrison, Head of Music at Creative Scotland, said: "I never cease to be amazed by the sheer breadth of talent in every category of the MG ALBA Scots Trad Music Awards.
"These are the people who keep Scotland's musical heritage alive at a grassroots level by kindling the community spirit, the people who put Scotland on the global map by taking our most distinctive music out around the world.
"Creative Scotland is proud to sponsor the Music Tutor of the Year Award on behalf of the Youth Music Initiative – there's nothing more exciting than passing our traditions on to the next generation and seeing how they make our age-old music their own."
Stuart Fleming, PRS for Music Senior Membership Manager, Scotland & Northern Ireland, said: "We're delighted to be partnering the MG Alba Scots Trad Music Awards once again.
"In particular, it's fantastic that four of our most exciting female composers have been shortlisted for the PRS for Music Composer of the Year Award and I wish them all the best of luck."
Tickets are priced £25 (+ Booking Fee), and Concessions are available via Aberdeen Music Hall Box Office on 01224 641122, or visit: https://www.aberdeenperformingarts.com/whats-on/all-shows/the-mg-alba-scots-trad-music-awards/2734
The shortlist
Album of the Year sponsored by Birnam CD
1. Beyond, by Talisk
2. Drawn From Deep Water, by Gnoss
3. Free One, by Kinnaris Quintet
4. Frenzy of the Meeting, by Breabach
5. Laws Of Motion, by Karine Polwart, Steven Polwart & Inge Thomson
6. Mercury, by Siobhan Miller
7. Neath the Gloaming Star, by Hannah Rarity
8. Steer By The Stars, by Skipinnish
9. The Reeling, by Brìghde Chaimbeul
10. What Makes You, by Elephant Sessions
Belhaven Bursary for Innovation
1. Breabach
2. Kinnaris Quintet
3. Lau
4. Niteworks
5. Ross Ainslie
6. Rura
7. Karine Polwart
8. Project Smok
9. Fara
10. Treacherous Orchestra
Club of the Year, sponsored by Traditional Arts and Culture Scotland (TRACS)
1. Largs Folk Nights
2. Sutherland Sessions
3. Button and Bows Accordion and Fiddle club
4. Montrose Folk Club
Composer of the Year, sponsored by PRS for Music
1. Catriona Hawksworth
2. Hayley Keenan
3. Jenna Reid
4. Mischa MacPherson
Community Project of the Year
1. Blazin' in Beauly
2. Kin in the community
3. SEALL Festival of Small Halls held on Skye last November.
4. Bogha Frois
Event of the Year, sponsored by VisitScotland
1. Scotland at Lorient – Fèis Rois
2. Tiree Music Festival
3. Alba Choir at Eurovision
4. Under Canvas in partnership with Eden Court
Gaelic Singer of the Year, sponsored by The Highland Society of London
1. Brian O'Headra
2. Ceitlin Lilidh
3. Kim Carnie
4. Mary Ann Kennedy
Musician of the Year, sponsored by The University of the Highlands and Islands
1. Adam Sutherland
2. Jenn Butterworth
3. Paul Anderson
4. Ross B Wilson
5. Signy Jakobsdottir
6. Tom Oakes
Live Act of the Year, sponsored by Greentrax Recordings
1. Peat and Diesel
2. Rura
3. Talisk
4. Fara
5. The Outside Track
Citty Finlayson Scots Singer of the Year, sponsored by Traditional Music and Song Association Award
1. Amy Papiransky
2. Dougie Mackenzie
3. Steve Byrne
4. Fiona Ross
Scottish Dance Band of the Year, sponsored by National Association of Accordion and Fiddle Clubs
1. The Cruickshank Family Band
2. Ewan Galloway Scottish Dance Band
3. Gary Sutherland Scottish Dance Band
4. Scott Band Scottish Dance Band
Scottish Folk Band of the Year, sponsored by Threads of Sound
1. Blazin Fiddles
2. Dallahan
3. Iona Fyfe Trio
4. Tannahill Weavers
Scottish Pipe Band of the Year, sponsored by the Gordon Duncan Memorial Trust
1. Renfrewshire Schools Pipe Band
2. Inverary and District Pipe Band
3. Closkelt Pipe Band
4. Dollar Academy
Trad Video of the Year
1. Fair Weather Beggar by Claire Hastings
2. Heroes – Tide Lines
3. Hope in the Chaos by Ross Ainslie and Malcolm Jones
4. Playlist East West by Shooglenifty featuring Tanxugueiras
Music Tutor of the Year, sponsored by Creative Scotland's Youth Music Initiative
1. Claire Gullan
2. Iain Ruari Finlayson, Skye Schools
3. Ingrid Henderson
4. Louise Hunter
5. Sharon Hassan
Up and Coming Artist of the Year, sponsored by Royal Conservatoire of Scotland
1. Calum Jones and the trad project
2. Dlù
3. Hecla
4. Man of the Minch
Venue of the Year, sponsored by Musicians' Union
1. An Tobar (Mull)
2. Soundhouse at the Traverse (Edinburgh)
3. St Margaret's Braemar
4. The String Cafe (Lerwick)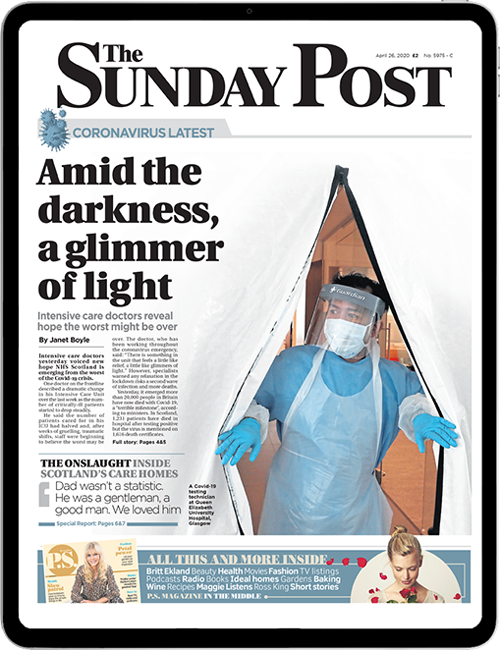 Enjoy the convenience of having The Sunday Post delivered as a digital ePaper straight to your smartphone, tablet or computer.
Subscribe for only £5.49 a month and enjoy all the benefits of the printed paper as a digital replica.
Subscribe