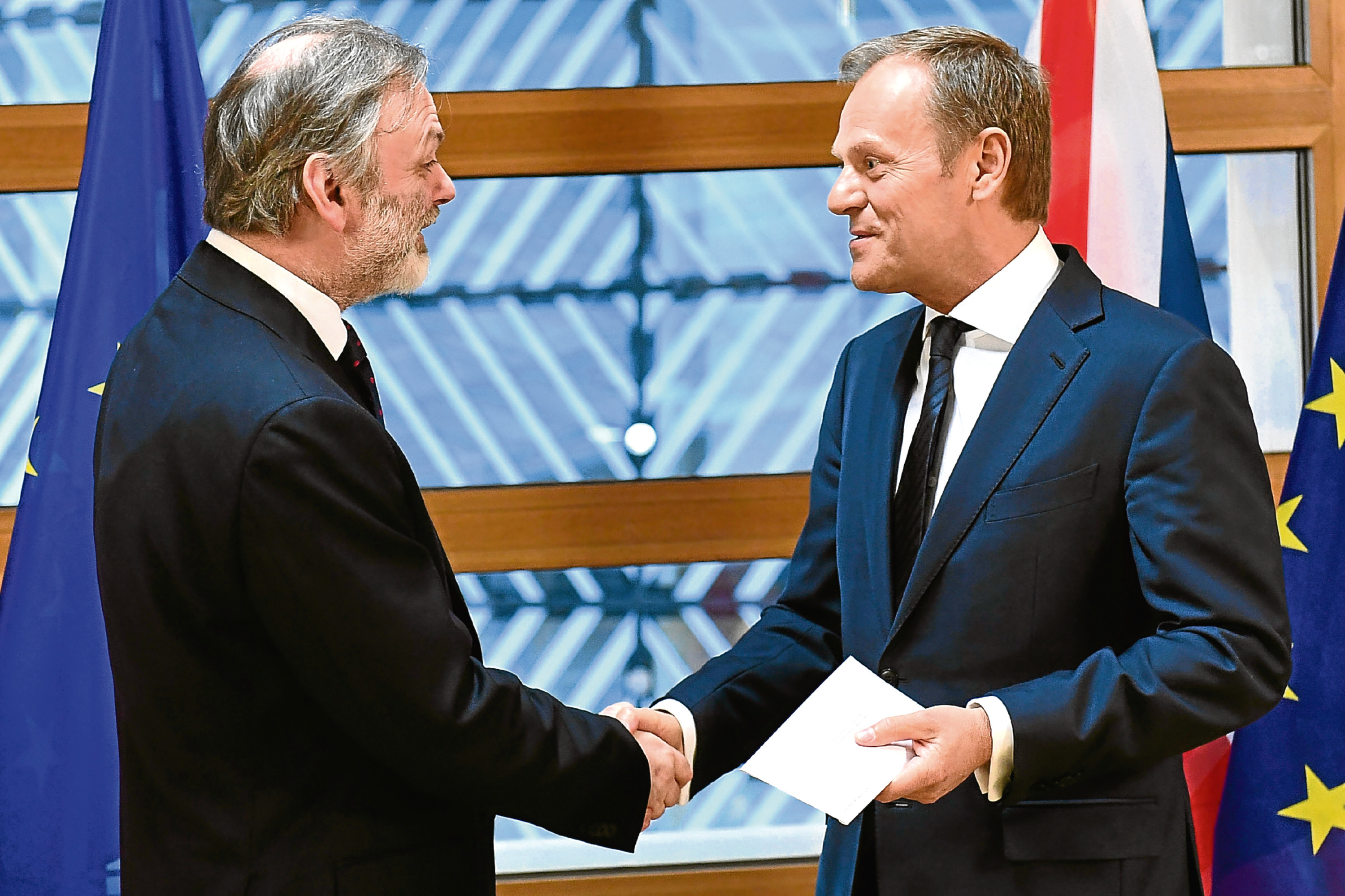 I can't say I'm surprised. Disappointed – yes. Surprised – certainly not!
The warning signs for the UK, financially, constitutionally and legally, have been highly visible ever since David Cameron promised a referendum over our EU membership in his 2015 election manifesto.
Cameron, gormlessly, chose to wager the po-faced leaders of the other European member states that he could win a majority in favour of remaining.
Of course, he lost the bet spectacularly.
And in January the alarm bells were blaring loudly as the Government, now under the command of a newly-unelected leader, Theresa May, was forced into allowing Parliament a vote on the triggering of Article 50 by London's Supreme Court.
Then, just when we thought we could relax, up popped the man who looks like he seriously needs a lie down, David Davis MP, Secretary for Exiting the European Union.
This is a man who has made incompetence an art form, filling us with fear as he makes a complete dog's breakfast of Brexit.
Then came the crescendo as the windows came crashing in as Nicola Sturgeon called for the right to have another Scottish independence referendum when the terms of Brexit are known.
A democratic right that PM May and her gaggle of Yes ministers officiously dismissed.
And if the loud ringing of alarm bells over all this hasn't given you tinnitus, then I strongly suggest you get your ears checked out.
But the worst was saved till last – the Article 50 letter which officially triggered the two-year divorce proceedings from the EU.
A letter that should have, given the implications it has for hundreds of millions of people – been written with care and consideration.
It should have been polite, conciliatory, non-threatening and gracious.
Instead, it was nothing more than a disgraceful attempt to blackmail our European partners.
As embarrassing as it was dangerous, it set the course for acrimonious negotiations for years to come.
Using the lives and rights of three million Europeans legally living in the UK as a bargaining chip is something I want no part of.
Even Ukip's Nigel Farage said it's what you would expect from a banana republic, not Great Britain.
But for May to actually threaten to stop co-operating with EU countries on tackling terrorism if her Brexit trade terms are rejected was stomach-churning.
To then promise parliament she would work "constructively in a spirit of sincere co-operation and hope the UK would become a best friend of and neighbour of the EU" was as sick as it was laughable.
She and her party are squaring up for a fight, and that is why she wants us to stick together.
She has sown the seeds of discontent and wants to go into negotiations mob-handed.
Divide, conquer and take.
Well, I'm not buying it.
David Davis' Great Repeal Act, or rather the Great Cut and Paste Act, is one great banana skin with 19,000 pieces of legislature will keep us fighting with our European neighbours for the next 10 years or more.
The Prime Minister said that Article 50 was a "historic moment from which there can no turning back". That may well be true but the future doesn't have to be more of the same.
The alarm bells have sounded and it's time we all paid attention.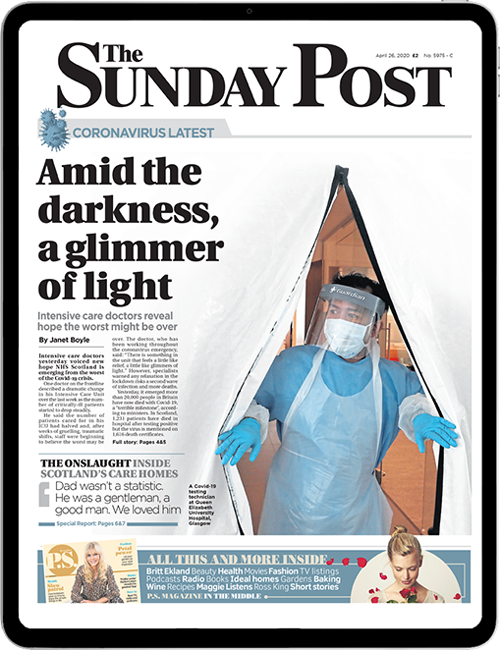 Enjoy the convenience of having The Sunday Post delivered as a digital ePaper straight to your smartphone, tablet or computer.
Subscribe for only £5.49 a month and enjoy all the benefits of the printed paper as a digital replica.
Subscribe