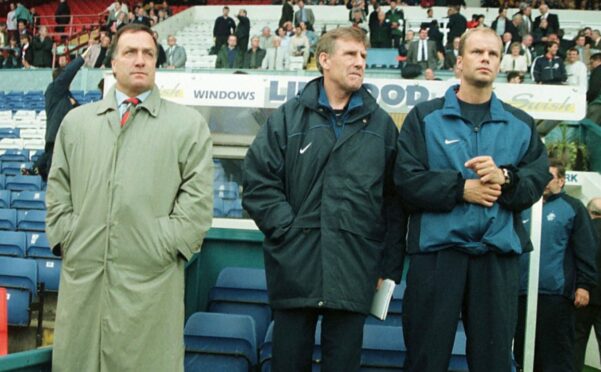 The Rangers support, and even manager Steven Gerrard, have been concerned at the start of the Premiership champions' defence of their title.
They may have lost just one game, at Tannadice in August, but have dropped four points at home in recent weeks with draws against Motherwell and Hearts.
Their style of play has been criticised and, at times, it's looked as though there has been a spark missing in this campaign compared to the heights they reached last term.
Arthur Numan, on the other hand, is perfectly comfortable with how things are going.
After all, in his first season at the club, Rangers' league start was actually worse than this one – and they ended the season by winning the Treble.
On the back of the convincing 2-0 Europa League win against Brondby last Thursday night, Gerrard will demand a level of performance and victory today away to St Mirren.
The Ibrox manager will not take anything for granted. Remember, his side were beaten in Paisley in the Betfred League Cup last season.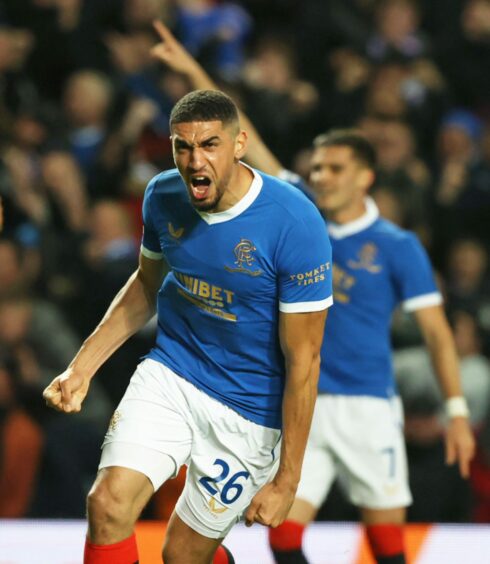 Numan is experienced enough to know these things happen, and he only has to think back to his own debut season in 1998.
Signed by Dick Advocaat for £5-million from PSV Eindhoven, they only won six of their opening 11 league games, and had a huge scare in Europe.
Numan told The Sunday Post: "I understand why a few people might be concerned about some of Rangers' results and performances this season.
"The manager and the players have all admitted they'd like to be more consistent, and bring that extra little bit of flair.
"Part of the problem is that the team set such high standards last season, between going unbeaten in the Premiership and the clean sheet record, that they were always going to struggle to get to that level again.
"But they know they have to do better – and I believe they will improve.
"They have many, many talented players, and the manager and his staff will be working hard every day on the training ground to get the best out of them.
"Only last week, Steven threw down a challenge to Alfredo Morelos, and the other strikers, to score more goals. He was quite right to do so.
"They responded by getting the win against Brondby. That was an important three points and gives them proper hope for the remaining three games in the Europa League group.
"The win and performance will also give them an extra bit of confidence for the St Mirren game.
"To be honest, from my point of view, I am extremely relaxed about the whole situation. Remember, the team has lost just one game in the league.
"Football is full of ups and downs, and we all know every day cannot be a smooth experience.
"During my time at Rangers, we had lots of success and I loved it. But we also faced tough times and we were challenged.
"That's where the mental strength comes in, and an ability to cope with every scenario. It's not just about how skilful you are with the ball.
"It's about being able to handle everything else that also comes with being a Glasgow Rangers player. And that's the way it should be.
"The demands are high – but the rewards are even higher. I learned about all of this very quickly.
"I was on my holidays after playing for Holland at France 98. Dick had just taken over at Rangers, and had signed me.
"He gave me some time off after the World Cup, and I was scheduled to miss the first couple of games in the new season.
"There was a UEFA Cup qualifier against Irish side, Shelbourne, at Tranmere Rovers' ground and Dick got a little bit of a fright. After less than an hour, we were 3-0 down.
"The lads fought back to win 5-3 – but Dick wasn't pleased.
"The following day, he phoned me, and demanded I cut short my holiday and get back to Ibrox quickly.
"I thought he was joking – but he wasn't!
"So that was how my Rangers career started, and we then lost the first league game of the season, away to Hearts.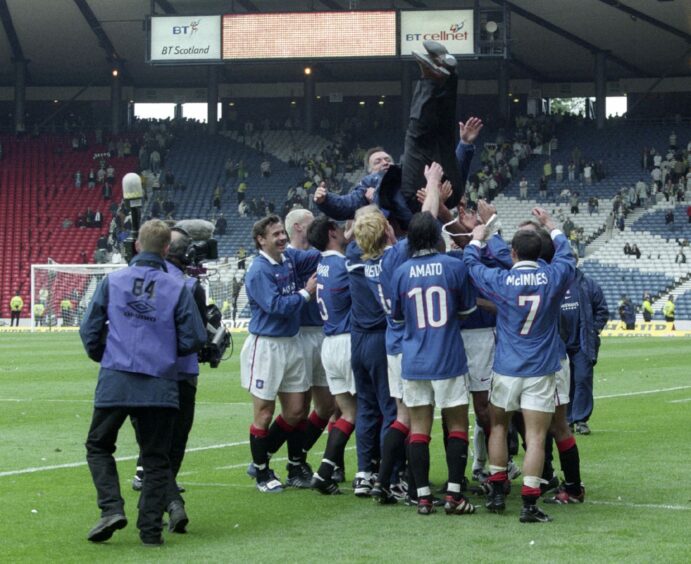 "Advocaat had brought in a lot of other new players as well, the likes of Gio van Bronckhorst, Gabriel Amato, Andrei Kanchelskis and Rod Wallace.
"So we knew right away it was going to be tough, and I soon learned that every player raised his game when he played against Rangers.
"But we coped and we gelled as a team. Success came and we won the Treble, beating Celtic 1-0 in the Scottish Cup Final on the last day of the season, with Rodney scoring the winner.
"It was a beautiful feeling, and I was very proud.
"I'm sure the guys felt the same way last season when they won the title by 25 points from Celtic. It was quite incredible.
"Now they need to follow that up, and win it again.
"St Mirren is the next challenge, and everybody needs to be ready. If the standards drop by even 5%, then you will be punished.
"I was at Ibrox last Saturday, and it was disappointing to drop two points against Hearts.
"The positives are that the team played very well for over an hour. The negatives are that they missed three or four excellent chances.
"I think today's game is going to be lively and will be a big test, as Jim Goodwin's side have been getting some good results in recent weeks.
"But, of course, the Rangers team will go there without any fear."
As well as trying to retain their title, Gerrard has also made it clear that he wants to win a cup.
He has yet to do so, and the feeling at Ibrox last term was that they blew a golden opportunity to win a Treble.
But it was St Johnstone who cleaned up on that front, winning the Scottish Cup and League Cup.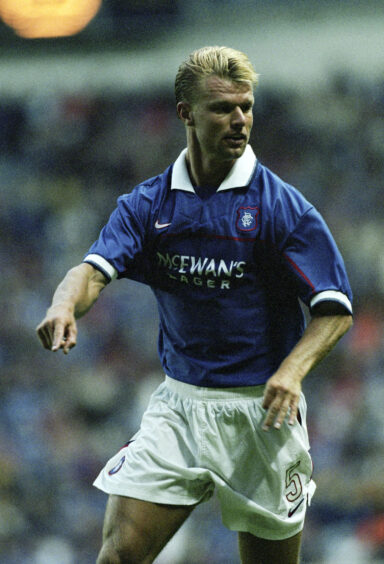 Rangers are in semi-final action next month against Hibs for the right to get to the League Cup Final in December.
Numan knows the importance of silverware, and said: "I was lucky enough to win cups at Ibrox.
"The time we beat Aberdeen in the 2000 Scottish Cup Final was very special, and then to do it in 2003 against Dundee to win the Treble in my last ever game for the club was incredible.
"So I fully understand where Steven Gerrard is coming from, and why he has emphasised to the players that winning a cup is a priority.
"That's why they will want to go into the game against Hibs with confidence and feeling good. It is a very important game.
"Victory in that one will give Rangers the chance lift a trophy in December. What a boost that would be.
"They would play either Celtic or St Johnstone in the Final and, either way, that is a mouthwatering prospect.
"But, first of all, they need to regain last season's form on a consistent basis."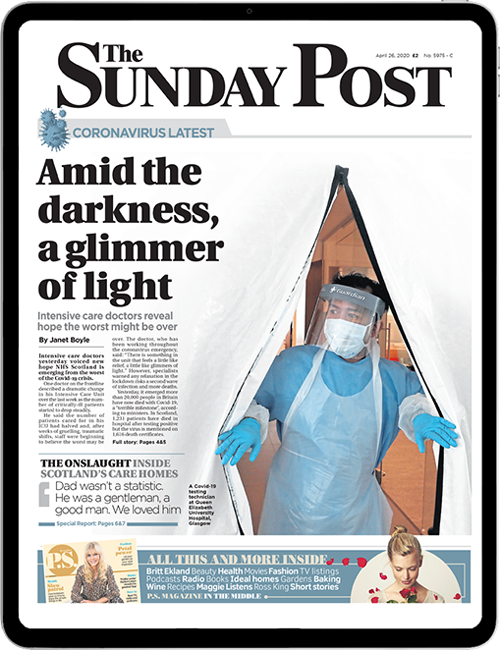 Enjoy the convenience of having The Sunday Post delivered as a digital ePaper straight to your smartphone, tablet or computer.
Subscribe for only £5.49 a month and enjoy all the benefits of the printed paper as a digital replica.
Subscribe