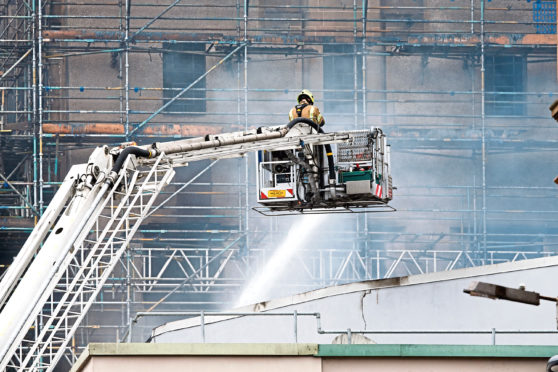 Joan McAlpine is a former MSP and convener of the Scottish Parliament culture committee that called for judicial inquiry into fires at Glasgow School of Art.
It was the greatest art nouveau building in the world. And it was ours. That is why the former culture committee of the Scottish Parliament decided to hold an inquiry into its destruction by fire, not once, but twice.
Our committee heard from fire safety and heritage experts, people who had worked in the building, including whistle-blowers. We listened carefully to those responsible for its safe-keeping. The board of management of Glasgow School of Art (GSA) were bullish. There was, they said, nothing they could have done differently.
Last week the Scottish Fire and Rescue Service vindicated us – and I take no pleasure in saying that.
Our report in 2019 found there was lots that could and should have been done differently. In particular we highlighted the risk posed by Edwardian ventilation ducts. Last week's report noted that the fire spread rapidly in 2018 because these ducts acted like "chimneys".
Our report quoted Stewart Kidd, an independent fire expert who visited the site in the mid 1990s. He had used the words "very effective chimney" at that time.
By 2006, a report commissioned by the GSA from consultants Buro Happold warned there was a "high risk" of rapid fire spread due to these voids. In 2014, a fire which started in a student art installation spread rapidly up one of these ducts, consuming the precious Mackintosh library, among other treasures.
I was shocked when the architects of the post-2014 restoration told MSPs the vents were still in place in 2018 to channel services like electricity. Last week's report said this approach had made the ducts even more dangerous because they were "exposed and unprotected".
The SFRS report does not identify the cause of the fire. Who, having viewed that charred cadaver of a building, is surprised?
The report tells us what we already knew – the fire alarm did not activate. All records – including testing and maintenance records – were stored on site and destroyed. The SFRS report makes no judgment on this.
Nor does it address the failure to install an operational fire suppression system. Our committee was concerned by this. A decision was made to put in a mist system in 2008, if funds could be raised. It was in place, but not operational, in 2014. Expert witnesses told us it could have been in place and working before 2018. The management disagreed.
The Scottish Fire and Rescue Service was courageous in its response to the fire and meticulous in its approach to the investigation. But the report says its remit does not include assessing safety management before the fire occurred.
The report does recommend that teams in charge of construction projects should assess the risk of fire at an early stage – using a skilled and competent person – and constantly monitor this risk. This is already a requirement. Did it happen at Glasgow School of Art? If so, why is the recommendation necessary? If not, then what went wrong and who was responsible?
To date our parliamentary inquiry remains the only investigation into the decision-making and management culture which was in place in the years leading up to these fires. We looked at the wider implications and made recommendations on protecting buildings of national importance from fire. Let's hope these will be fully acted on, now we are emerging from the pandemic.
Unfortunately, it's too late for the jewel in our architectural crown.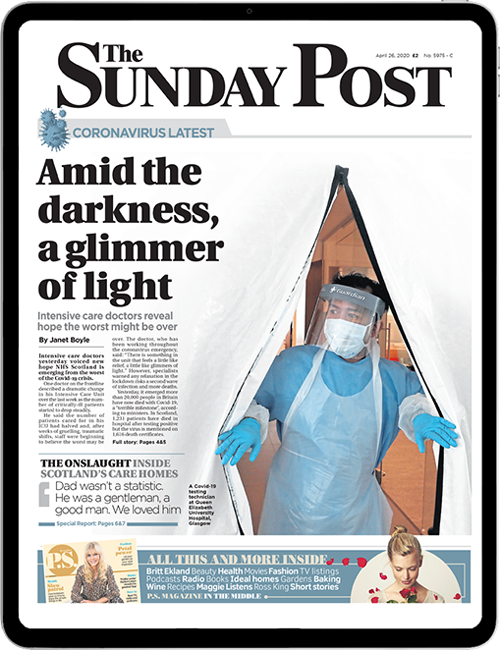 Enjoy the convenience of having The Sunday Post delivered as a digital ePaper straight to your smartphone, tablet or computer.
Subscribe for only £5.49 a month and enjoy all the benefits of the printed paper as a digital replica.
Subscribe