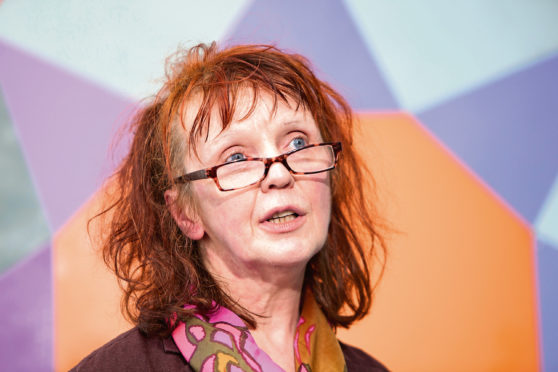 The director of crisis-hit Glasgow School of Art is to quit the role and return to her previous position.
Irene McAra-McWilliam, who was appointed temporary director in November last year, has said she will not be applying for the permanent post.
Since the second devastating fire at the Charles Rennie Mackintosh building last year, the art school has seen the resignations of director Tom Inns and finance director Alastair Milloy.
Deputy director (academic) Professor Ken Neil left for a job at the Royal College of Art in London.
More than 70 staff have left since the second fire in June 2018.
Prof McAra-McWilliam joined the Art School in 2005 and was awarded an OBE for services to art and design in 2016.
She will return to her previous position of deputy director (innovation).
She said: "I am honoured to have led the Glasgow School of Art through one of the most challenging periods in the school's history and look forward to continuing to contribute to the GSA's long history of creativity and innovation as one of the world's finest art schools".
One staff member said: "The school now has a chance to see a complete change of management direction."