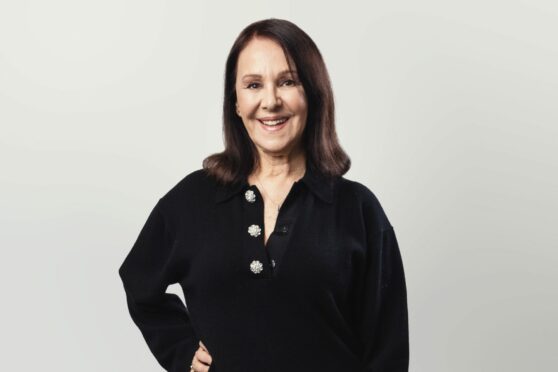 Arlene Phillips has just opened her fourth stage show of the year and is already hard at work on the next. In May, she'll turn 80.
There are few people around with the work ethic of the choreographer and it is no surprise that she feels a special connection with one of them, showbusiness icon Cher.
Like Phillips, the singer has a tirelessness as well as a talent for reinvention, although even the Oscar winner would struggle to keep pace with the former Strictly judge, who is three years Cher's senior.
That shared sense of industry made Phillips the perfect fit to direct a new musical based on the life and career of the superstar. The Cher Show is currently in the middle of a run of Scots dates and features all of the anthemic songs, spectacular costumes and bold attitude synonymous with the Believe singer.
"I'm a huge fan of Cher and, when I heard songs like I Got You Babe and Gypsies, Tramps And Thieves, I wanted to look like her and be her," Phillips said. "There was something about her that resonated with me.
"As an older woman, as a woman who has always been fighting to be accepted in many ways, and to achieve from the point of view of feeling this was not the easiest journey to be on. I'm very excited by the way my life has worked out and I look at Cher and think she must feel the same way."
In a career that has seen her work with music legends like Whitney Houston, Tina Turner, Aretha Franklin, Elton John, Queen, The Bee Gees and Olivia Newton John, it's a surprise that Phillips has never crossed paths with Cher.
"I've worked with so many but never Cher. Just to work on this show about an icon is close enough for me, although I would love to work with her one day," she continued. "To be offered the opportunity to recreate this show about the life of Cher, which had already been on Broadway, and to see it from the woman's point of view was a dream come true for me."
Phillips, who was made a Dame earlier this year, says she loves to keep busy and doesn't want to stop while she is still able.
"I love getting up and doing the job I do," she said. "I feel very fortunate and I want to make the best of it while I can. I have to keep grabbing these chances because I don't know how much time I have. So, while I'm fit enough, strong enough and well enough, I absolutely am determined to make the best of everything.
"When the time does come to step aside, I know I've created wonderful choreographers through working with them and giving opportunities to them to go and make an extraordinary life in musical theatre for themselves."
Phillips' extraordinary career as a choreographer began when she moved from Lancashire to London when she was in her teens, developing her own style of jazz dance and becoming a teacher at renowned dance schools like the Italia Conti Stage School. She formed the dance troupe Hot Gossip in 1974 and they would go on to become a household name thanks to their association with The Kenny Everett Video Show.
She moved into musical theatre, music videos such as Duran Duran's The Wild Boys, and movies including Annie and Monty Python's The Meaning Of Life.
"I think my work ethic comes from the early days of wanting to dance and seeing dance on TV and at the cinema, and realising that it costs a lot of money to learn to dance and that wasn't available when I was a young child. So I always felt there was something inside of me that told me to fight for what I want, that I couldn't give in or give up. There was a little tiger inside of me that has never went away.
"If there was a no, I would find a way around it; I'd look at the bigger picture and say what about this or what about that, and just find ways to make my life work. I can't say it's been easy but I've certainly had the best go I possibly could."
Last week, Phillips opened a brand new show, House Of Flamenka, partnering 10 contemporary dancers with 10 flamenco dancers – "a very different show that lights up the theatre in a way I haven't seen a show do before". There is also Grease at the Dominion in London, Starlight Express in Germany, The Cher Show, and she's preparing a new immersive production of Guys And Dolls at the Bridge Theatre, also in London.
On The Cher Show, she said: "When I was first told that three people would be playing her I asked why, but I realised there really are three ages of Cher and it takes three people to play her. Our three are dramatically different yet they all tell the right part of her story. There are moments in the show when all three are together and looking back.
"It's fascinating to look at how much is real and how much we misremember in our lives. I think very much so for older women, who think a lot about the phases of their lives. You do question if a memory really happened or if you just imagined it, and there is quite a bit of that goes on in the show, where you see one looking back and the other two commenting on it."
Phillips says her diary is packed but there are always two little things she makes time for. "My life is crowded but within that I have two beautiful granddaughters who I love, worship and adore, and it's really important to me that I make time for them," she said.
"They bring a different kind of joy to me and I will do anything – I'm constantly playing fairies, dancing around on tip toe and moving with them. They can get me to do anything at all. I'll run around and do whatever they need. It's such a special time."
The Cher Show, His Majesty's Theatre, Aberdeen, Tuesday to Saturday; Festival Theatre, Edinburgh, October 11 to 15.
---
Strictly is wonderful. It brings a lot of joy
Last week, Phillips posted a video on Instagram of her eldest granddaughter, Lila Primrose, dancing with excitement about the return of Strictly.
Phillips is certain that at least one of her granddaughters, one-year-old Emme Bow, will follow in her footsteps.
"Lila likes her ballet but I think she will give it up at some point. But the little one just loves it and I think she is already seeing herself as a dancer. Their mum, Alana, was a dancer and she's well aware that you should only go into this difficult world if you are ready for rejection, and if you are ready for a life of hardship, quite frankly."
Phillips, who gave birth to her youngest daughter Abigail at 47, spoke earlier in the year about how awful she felt when she was replaced as a judge on Strictly 13 years ago. She said she has never been given a reason for her dismissal although it was widely rumoured it was due to her age.
It even led to Harriet Harman, then minister for Women and Equality, raising the issue in the House of Commons.
Despite everything, Phillips says she is still a fan of the show.
"There are some good people in Strictly this year." She added. "I'm in and out with it. I'm not very good at watching two hours of it, but I definitely love to look in on the dancers. I'll follow certain dancers and see how they are getting on.
"It's a wonderful show and brings so much happiness to so many people."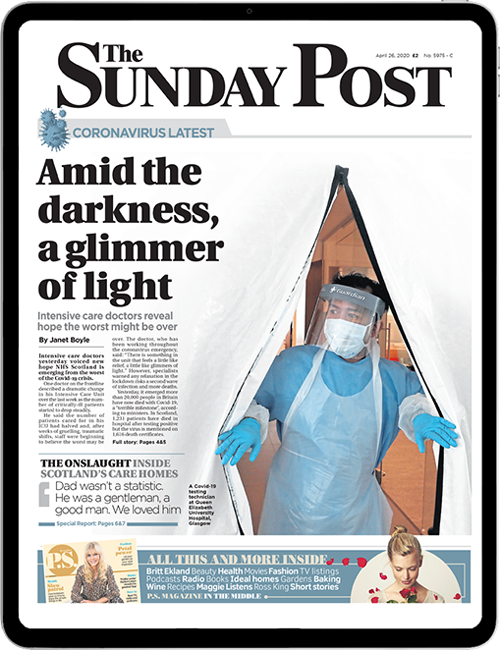 Enjoy the convenience of having The Sunday Post delivered as a digital ePaper straight to your smartphone, tablet or computer.
Subscribe for only £5.49 a month and enjoy all the benefits of the printed paper as a digital replica.
Subscribe