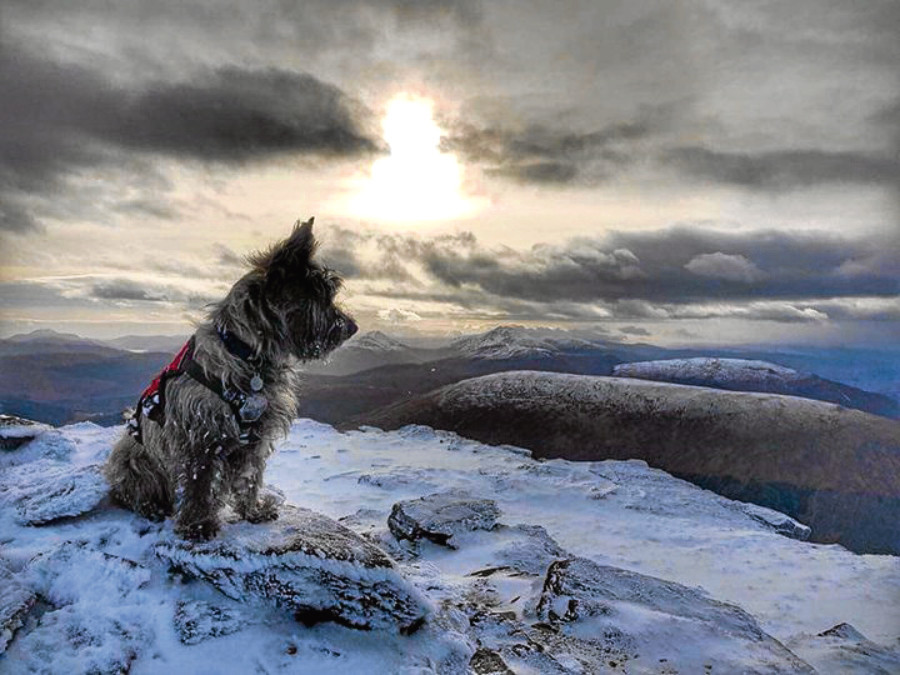 The popularity of Munro-bagging is reaching new heights thanks to austerity, promotion of tourism and the independence referendum, it has been claimed.
Researchers say the challenge of scaling Scotland's highest peaks is also becoming more common with the trend of "summit selfies" and increasing numbers of women taking part.
There are a total of 282 Munros across the country, which are defined as mountains over 3,000 feet high. More than 6,400 people have achieved the task of climbing all of them, according to the official log held by the Scottish Mountaineering Club, and it takes on average 20 years to complete.
Dr David Brown, a senior lecturer in marketing at Northumbria University, said list of "completors" has remained steady over the past decade at around 200-250 a year.
But he added: "However by activity on social media, the numbers of people on the hills seem to be on the rise.
"Some people don't realise they are climbing Munros and some don't have the ambition to climb them all. And not everyone who finishes the Munros will make it formal and get it recorded." Dr Brown, who climbed his first Munro in 2001 and has so far 'bagged' 181 peaks, has carried out research over a number of years to try to find out what motivates people to scale the mountains – including 'walking interviews' carried out while heading up peaks.
In a report published on The Conversation website, he identified six key factors boosting the Munro-bagging trend – including years of austerity and the weak pound leading to more UK residents choosing a 'staycation' and enjoy holidays at home.
The promotion of tourism initiatives such as the North Coast 500 road route, has led to more people discovering the mountains, while sharing photographs and reports on social media is also said to be driving the trend.
Dr Brown also pointed to more women participating in the activity, estimating they now account for around 30% to 40% of Munro-baggers.
He said: "Traditionally there have been barriers for women, such as having less disposable income as they earn less on average due to the gender pay gap.
"But we are now starting to see some very positive role models for women adventurers and 'serious leisure' participants."
Dr Brown also argued that a surge in Scottish national pride since the 2014 independence referendum was contributing to more people taking to the hills, often posting pictures featuring the Scottish flag.
Next month will mark 100 years since the death of Sir Hugh Munro, whose work in scaling and documenting Scotland's highest peaks began the sport.
He made it his life's work to catalogue and climb all of the mountains over 3,000 feet – but sadly died before he completed the last peak on his list.
Anne Butler, who is president of The Munro Society, said: "I think social media gives the impression that more people are Munro bagging but this is because people climb a hill and post about it afterwards."
Sarah's Story
Sarah Moyes, from Edinburgh, climbed her first munro three years ago because she wanted to exercise outdoors and see more of Scotland's scenery.
The 32-year-old, who is an animal rights campaigner for charity OneKind, has so far bagged 15 munros.
She said: "For me it is a great way to see the country. There is nothing like being so remote when you are walking and to see that scenery, especially when you live in the city.
"These days I think more and more women and young women are getting out on the hills.
"The first munro I ever did was Carn Gorm and it was really heavy snow – I think I had underestimated how bad it would be. It is not just a little walk in the park as I thought. It was beautiful, it was lovely – but it was a tough one.
"I would like to complete all the munros. Once you start doing them, you do want to complete them. But I want to do it at my own pace."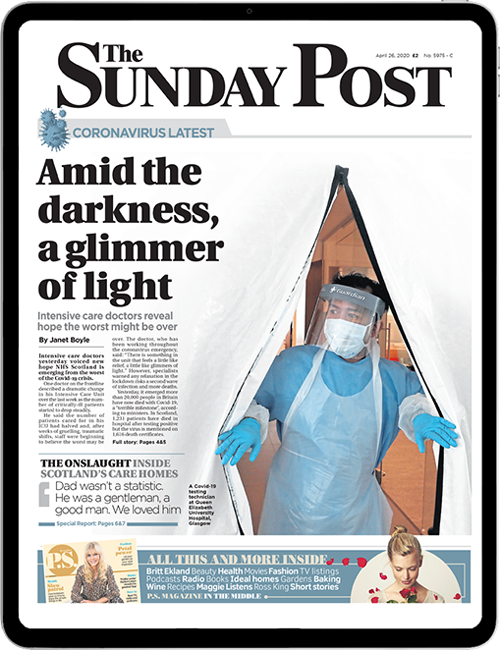 Enjoy the convenience of having The Sunday Post delivered as a digital ePaper straight to your smartphone, tablet or computer.
Subscribe for only £5.49 a month and enjoy all the benefits of the printed paper as a digital replica.
Subscribe