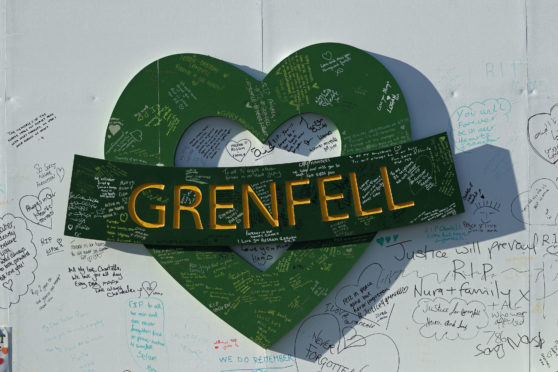 Blame for the Grenfell Tower fire should rest with the UK Government, according to a leading architect.
An official inquiry said that London Fire Brigade had been "gravely" under-prepared for the blaze that killed 72 people in 2017.
But Gordon Gibb, director of ­professional studies at the Mackintosh School of Architecture, said the "inadequacy" of building regulations in England that allowed the use of combustible cladding on the tower "has been known about for a long time".
Mr Gibb, who acts as an expert witness within the construction industry, said: "In the report by Sir Martin Moore-Bick, it is stated it would be 'an affront to ­common sense' to suggest the cladding used was compliant with the building regulations in England.
"But what becomes clear it is an affront to common sense for the UK Government to be looking anywhere else than on their own doorstep for the cause of the deaths in Grenfell Tower."
In 1999 external cladding was blamed when a fire at Garnock Court in Irvine spread to other floors, claiming the life of a disabled man. A committee of MPs probed the blaze and set down new safety standards.
Mr Gibb said: "After that fire a report was published by a government committee that advised the use of entirely non-combustible materials for cladding of towers should be required. The report said 'we do not believe it should take a serious fire in which many people are killed…'
"In Scotland, the advice was heeded and regulations were updated to ensure cladding was non-combustible. In England, the advice was ignored."
Six people died in Camberwell, London, in 2009 in a fire involving combustible cladding.
Mr Gibb said: "The coroner's court made recommendations and over the following four years representations were made to upgrade the regulations. However, with the Tory bonfire of regulation and red tape in play, this was not possible because all regulations supporting health and safety have been seen as an albatross around the neck of British businesses."
Property warning
Confusion over safety regulations intended to prevent a repeat of the Grenfell Tower disaster could trigger a "property blight" for thousands of homeowners, according to a leading chartered surveyor.
Advice issued by the UK Government – and adopted in Scotland – has created problems for the owners of flats even when they are not necessarily insulated with dangerous cladding.
Eric Curran, managing partner at DM Hall LLP, said the uncertainty is causing "lots of angst".
The confusion has arisen because of doubts over whether different types of cladding meet updated safety standards.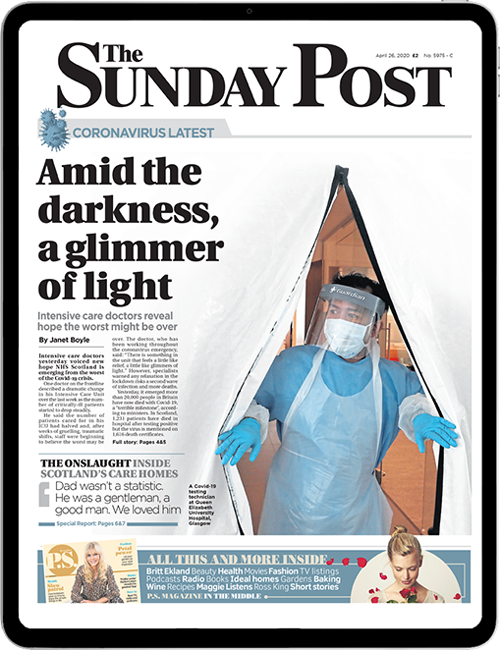 Enjoy the convenience of having The Sunday Post delivered as a digital ePaper straight to your smartphone, tablet or computer.
Subscribe for only £5.49 a month and enjoy all the benefits of the printed paper as a digital replica.
Subscribe