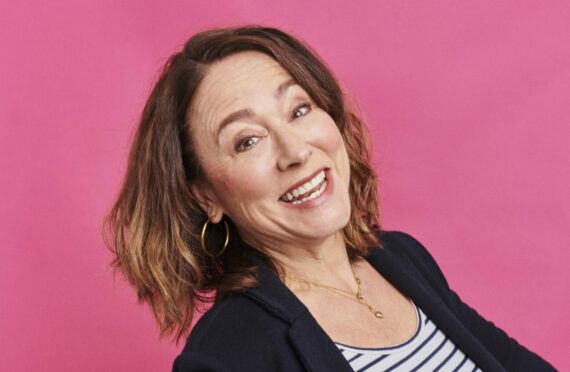 Former Fast Show star Arabella Weir, who plays long-suffering Beth on Two Doors Down, chats about the show's return, her love of Glasgow and a nervous night in Melrose
How did it feel to be back on the Two Doors Down set after nearly three years away?
It was absolutely lovely. We were in a bubble so we could sit next to each other on set, and we were all a bit dizzy with excitement to be back and having fun again. I think, like a lot of people after Covid, we have a new appreciation of what we have and we were so grateful to be back working on the show.
Has the cast all become friends off-screen?
Doon Mackichan and I had a few nights of cocktails and often we will all go out for a meal together. We're proper friends and I love Glasgow – I always did but having now spent so much time there and getting to know it (because all my family were from the east coast), I now think of it as a second home.
Are you anything like Beth, your character on the show?
Beth is the mum I never was and the mum I never had. She's more like my Melrose granny – long suffering and never putting herself first. That's not how I've been as a mother, I've got to tell you. She's probably the opposite of me, I've not been like that at all. I channel my granny when I play Beth – her patience, her kindness, and her ability to see good in people no matter how ill-behaved they are.
Which of the characters are you most like?
I have more of Cathy in me than Doon, who plays her, does. Doon isn't like that. I'm the person who has too much to drink and starts to be loud and annoying. I'm definitely not quite as ghastly as Cathy, though.
You've been touring a live solo show – how has that gone?
I started it at the Fringe in August 2019 and was supposed to have put it to bed by spring 2020, but due to postponements it's still going, and I'll be back in Scotland with it again in the New Year. I love it, but the most alarming was when I did Melrose. Everybody I ever knew there was long dead, but it was where my granny lived and where my mum came from, so it made me think everyone in the audience would be people I knew. Of course they weren't, but all I could think was my granny's friends would be there in their twinsets, saying: "There's no need for language like that". But they were a wonderful audience, and actually rather rowdy.
Are you planning another live show?
Hopefully at the festival in 2023, as I haven't given myself enough time for next year's. The next show will be about men, rather than my mother or mothering. As long as there's an audience, I'll be there.
---
Two Doors Down, BBC2, Monday, 10pm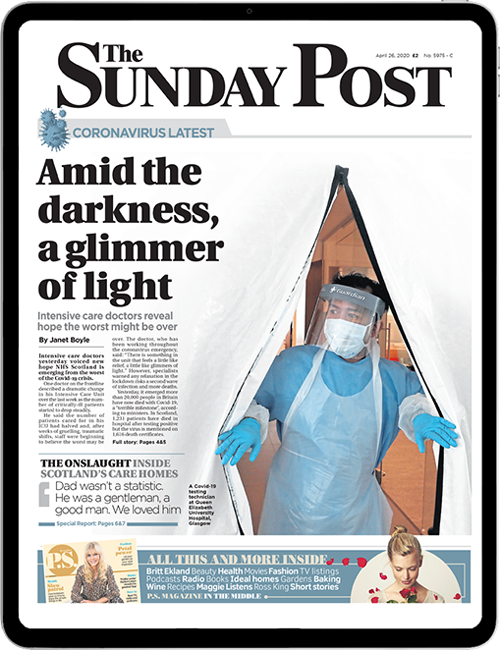 Enjoy the convenience of having The Sunday Post delivered as a digital ePaper straight to your smartphone, tablet or computer.
Subscribe for only £5.49 a month and enjoy all the benefits of the printed paper as a digital replica.
Subscribe