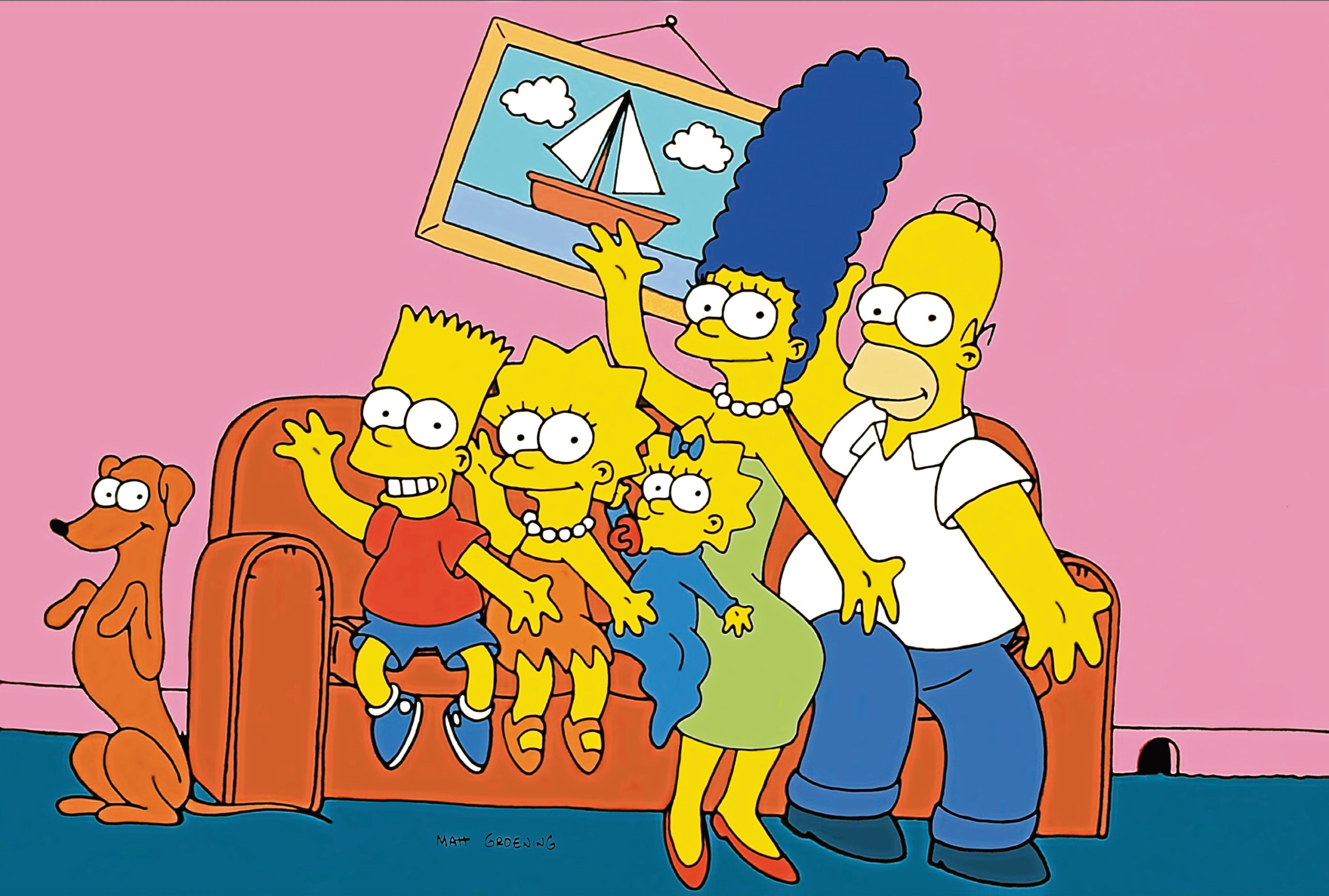 "D'OH!" just about sums it up.
Matt Groening was sitting in an office lobby about to pitch an animated short version of his Life In Hell cartoon strip for The Tracey Ullman Show.
But he realised that would mean rescinding the publication rights to his life's work, so he needed a Plan B.
He hurriedly dreamt up his version of a dysfunctional family, naming the characters after his own family, but substituting Bart for himself, mainly because it was an anagram of "brat".
And that's how, 30 years ago, The Simpsons was born.
Groening's hastily-devised clan first appeared on the Ullman show in 1987 and were subsequently developed into a half-hour series which began broadcasting three years later.
It's gone on to break records and a 30th season, to be aired in 2018-19, has been given the green light.
Just how successful is The Simpsons? Time magazine named it the best TV series of the 20th Century and it has garnered 31 Emmys and a Peabody Award to recognise "Distinguished and meritorious public service" in broadcasting.
With more than 600 episodes, the continuing adventures of Homer, Marge, Lisa, Maggie and Bart have become both the longest-running sitcom and American animated show.
In 2009, it surpassed Gunsmoke as the longest-running American scripted primetime TV series.
The Simpson family was also awarded their own star on the Hollywood Walk Of Fame, but probably the yellow gang's crowning achievement was the inclusion of dad Homer's catchphrase "D'oh!" in the Oxford English Dictionary – but without the apostrophe.
Dan Castellaneta, who voices Homer as well as Groundskeeper Willie, says he borrowed the latter from Willie's fellow Scot James Finlayson, the moustachioed gent who appeared in many Laurel and Hardy comedies.
Speaking of the cast, they've done rather well for themselves.
The six principal voice cast members were paid $30,000 per episode until 1998, then a series of strikes and wage demands saw their pay packets swell to today's $300,000 per show.
And Ms Ullman fancied a slice of The Simpsons' pie, too, filing a lawsuit claiming that her show was the source of their success and she should therefore receive a share of the profits.
The courts did not agree.
Guests from Tony Bennett to Tony Blair have appeared, but not everyone's a fan. China and Venezuela have banned the show, while Brazil threatened to sue over an unflattering portrayal.
And you can only imagine what the French thought of being described as "cheese-eating surrender monkeys" by Groundskeeper Willie.