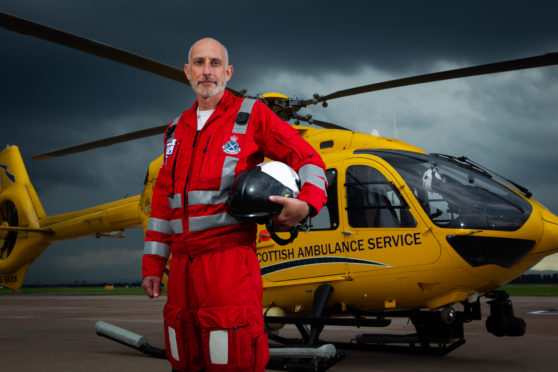 The paraglider was stranded on the side of a cliff, seriously injured and dangling from his chute directly above a 300ft drop.
But as the emergency helicopter approached, it became clear it would be impossible to winch rescuers to him as the downdraft from the rotors was filling the chute and threatening to blow it off the cliff – along with the casualty.
And, if the chute became tangled in the helicopter's rotor blades, the consequences would be catastrophic.
Instead, emergency doctor Stephen Hearns and members of Arran Mountain Rescue Team were lowered onto the top of the cliff, outside the small Arran village of Catacol, before abseiling down to reach the injured man.
Once there, Dr Hearns and the rescue team had to assess the patient, give him pain relief and secure him to a stretcher before cutting the chute cords so that he could be winched to safety.
All while they themselves were roped to a steep cliff face.
It was already 5pm, and with only two hours of daylight left, there was no time to waste.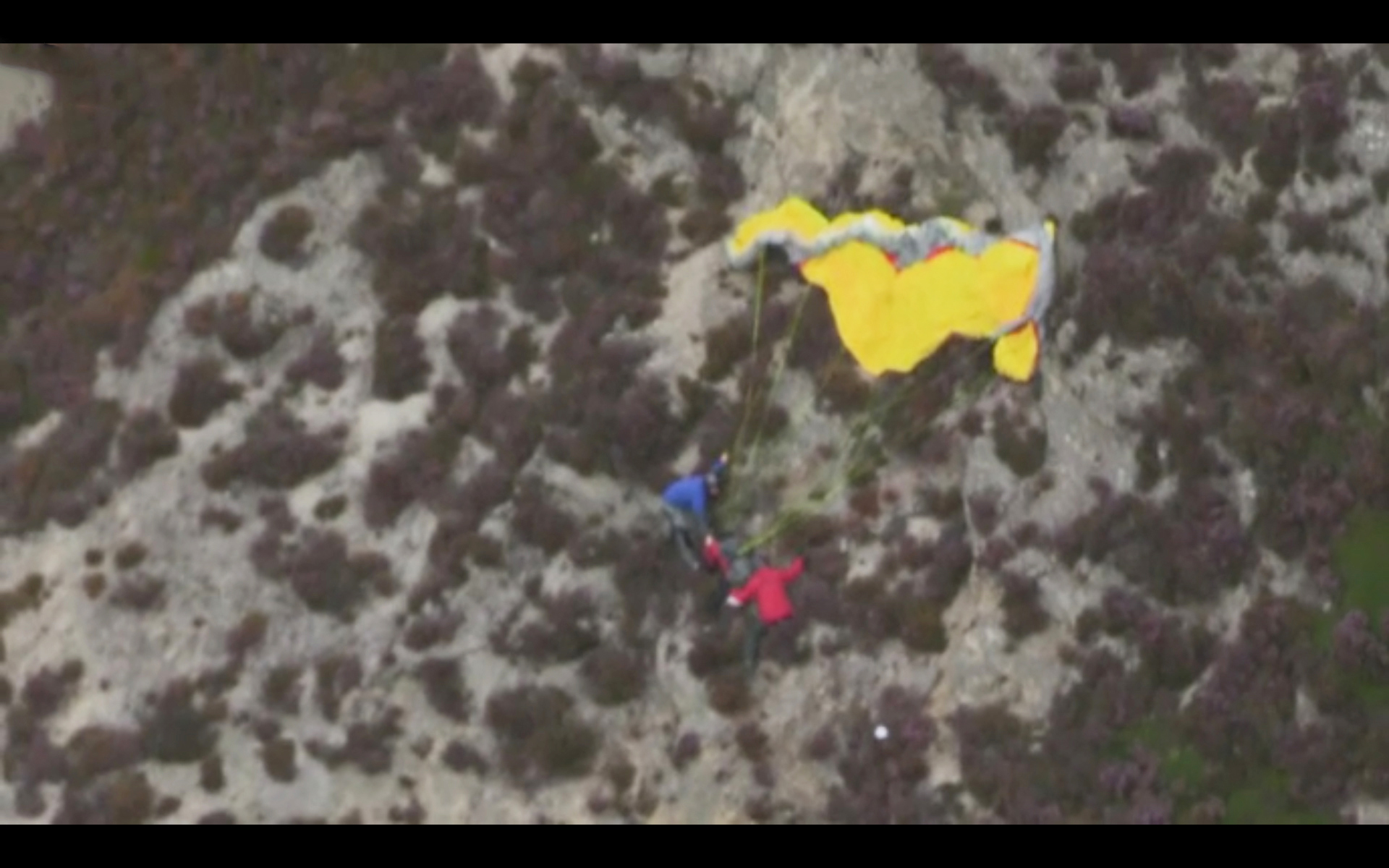 Dr Hearns said: "Abseiling down a cliff face on Arran was very difficult but needed done if the patient was to survive."
Eventually the team were able to put the paraglider onto a stretcher and he was winched into the helicopter and flown to A&E in Glasgow.
Now this nerve-wracking rescue – and many others like it that he has taken part in – has lead Dr Hearns to write a guide to coping under pressure.
Peak Performance Under Pressure – Lessons From A Helicopter Rescue Doctor, examines the relationship between pressure and performance and why we react the way we do when we are under the cosh.
But it is not just for people working in medicine or the emergency services. The guide is relevant to anyone facing highly pressurised situations.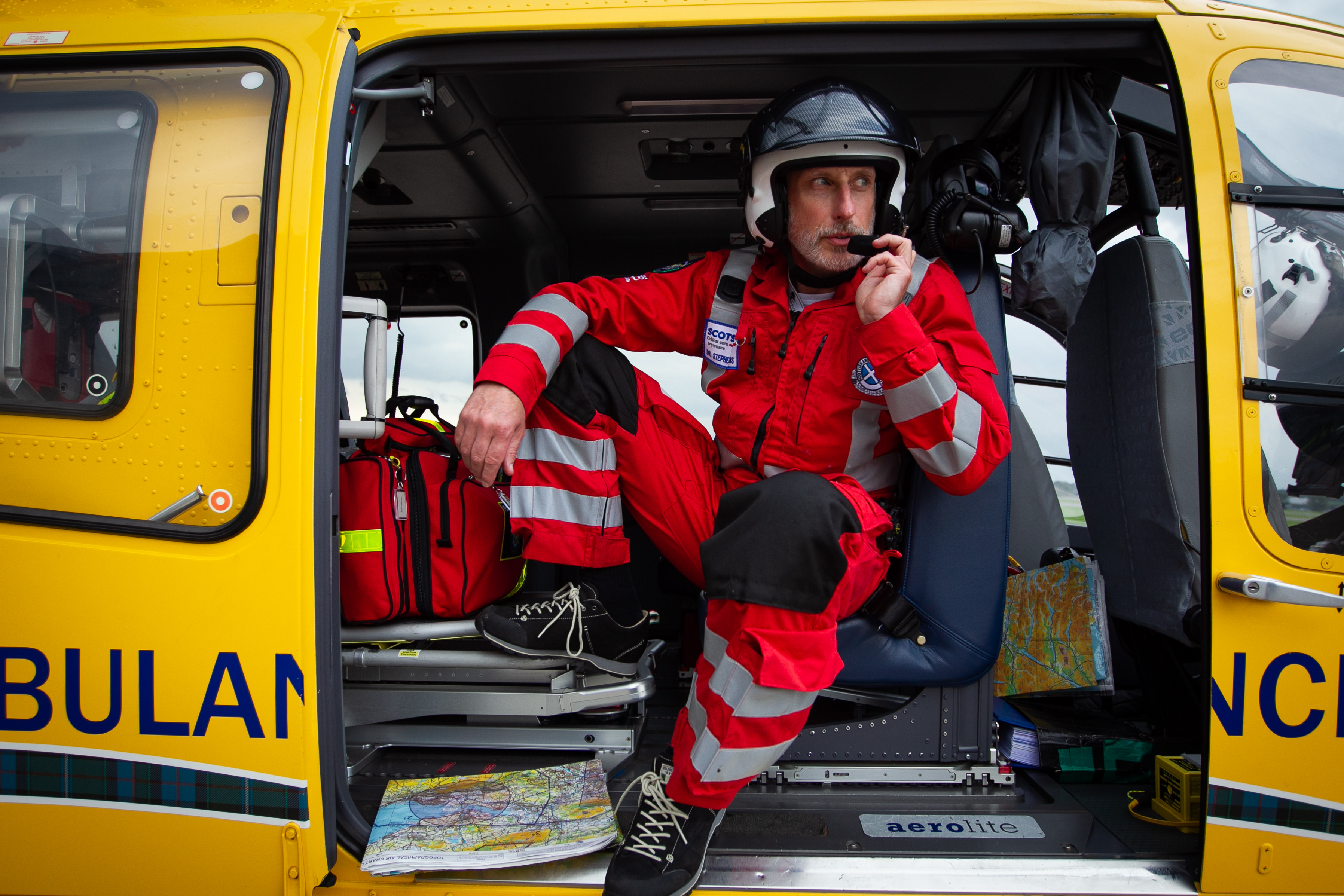 Dr Hearns, a consultant in emergency medicine, leads a team of 50 helicopter consultants, paramedics and nurses at the Scottish Emergency Medical Retrieval Service (EMRS).
He has also been the expedition doctor on trips to the Sahara and Namibian deserts, South American jungle, Nepal, Lapland and Kazakhstan, and has spent 20 years as a member of the Arrochar Mountain Rescue Team.
He and his team work under high pressure with little time on life-or-death call-outs. Saving lives of seriously ill people in a confined space 1,500 in the air has to rank as one of the world's most high-pressured jobs.
The Glasgow-based doctor said: "We have a vital role in carrying out primary retrievals which includes flying to the site of serious accidents to give lifesaving pre-hospital care.
"This might be a car accident or where someone has fallen from a building and is seriously injured. We bring the emergency department to the patient. That includes securing airways, providing emergency anaesthesia, blood transfusions and some types of surgical procedures and then stabilising them and taking them to a major trauma centre.
"Our job is basically to take an intensive care unit with us in the helicopter or plane, fly out to an accident or small rural hospital, stabilise the patient and then transport them safely to definitive care."
Dr Hearns says his experience is relevant to many situations.
"All of us experience times when we are under pressure and where a high standard of performance is vital.
"These are often high-stakes situations where errors may have catastrophic outcomes.
"For professions including the emergency services, health care providers, barristers and the military, performing under pressure is a regular challenge. Dr Hearns believes that pressure limits our ability to perform.
It can seriously affect how we see problems and also our ability to absorb information and make rational decisions.
Moderate amounts of pressure can stimulate and improve our performance and ability to manage difficult situations.
But too much leads to what doctors call cognitive overload and stress.
"Many of us will be able to recall times when we felt overwhelmed by the size and complexity of the challenge facing us.
"We remember when there was little time to make decisions or carry out practical tasks.
"We can recall how we processed information while being compromised and our capacity to communicate effectively was reduced.
"We can remember too, experiencing feelings of anxiety and sometimes even panic. But as the pressure increases it is very easy to become frazzled or make poor decisions.
"We can move onto what we call choking, or being unable to make a decision.
"Emergency doctors have got a term that we use on our back shifts on Friday nights.
"We say: 'Ma heid's burstin'."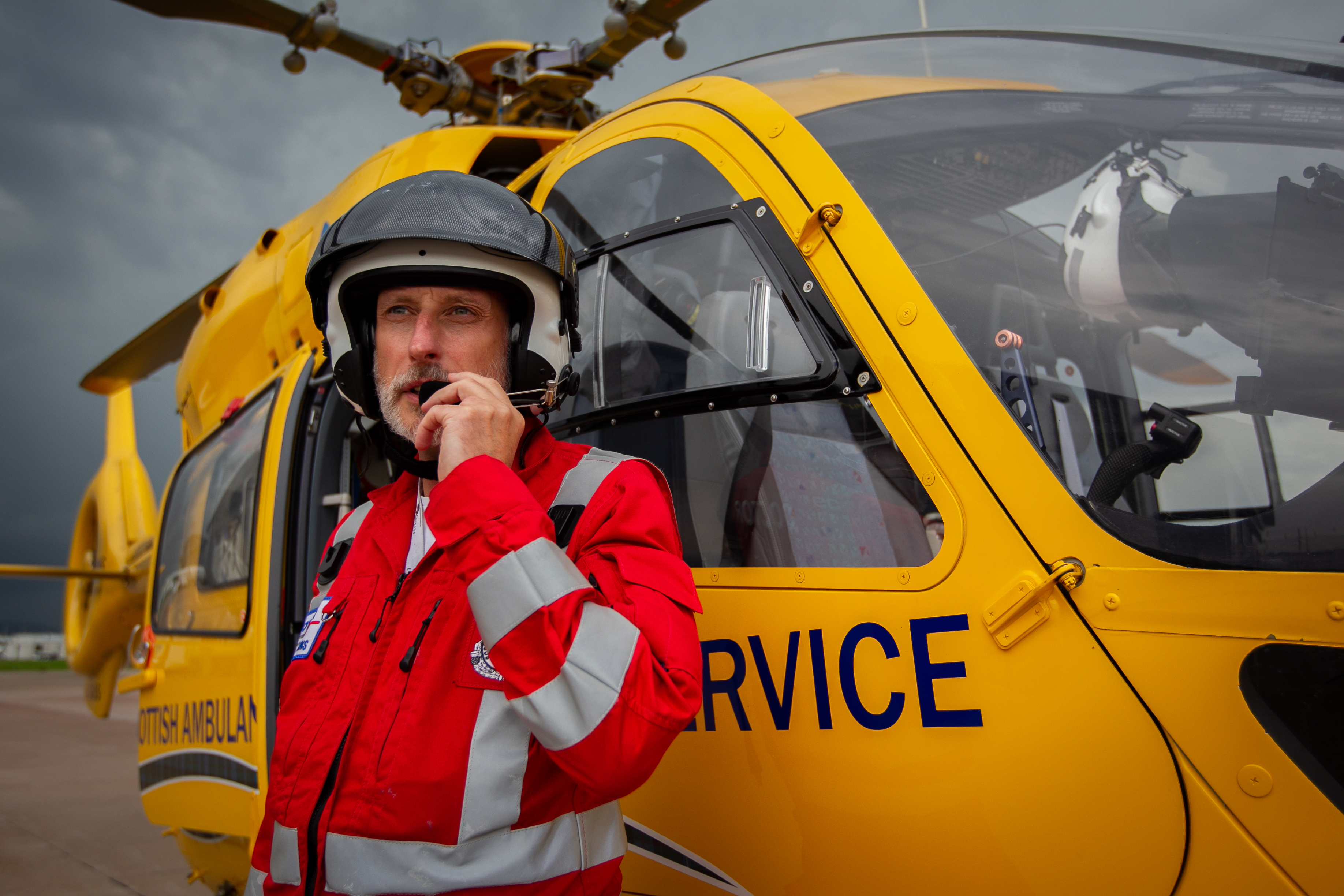 Dr Hearns believes that the pace of modern life has moved faster than our brains.
"Evolution is making us fight with one hand behind our backs," he said. "Modern humans have been on Earth for 200,000 years and for most of that time our efforts have been to do with survival.
"It was a simple decision of fighting or running away. But in the past 200 years we have asked our brains to cope with the invention of electricity, computers, driving and other advances in technology.
"These drive constant everyday decisions."
Decisions come in two forms, he believes – ones that are familiar because we have made similar ones before, and entirely new ones.
"If we see a situation as a threat that has not worked out before, we get a surge of cortisol and adrenalin and that impairs our hearing and sight and our muscles tense," he said.
"So performance is about how to make that flow and manage pressure."
Flying doctor on how to stay calm in a crisis
TRAIN HARD, PLAY EASY
Pre-planning training, guidelines and checklists are essential.
If we repeatedly drill a procedure we can do it to a high standard with a minimum amount of thought and concentration.
NOW BREATHE
In the middle of a crisis it is valuable to slow your breathing and concentrate on it.
"That reduces your heart rate and no one can see you do it," said Dr Hearns.
Slowing to around to eight breaths per minute reduces heart rate and anxiety.
PRESS PAUSE
Even in time-pressured situations it is valuable to pause and discuss the situation with the rest of the team.
We call this a rally point. Sometimes we need to "haud the bus" to ensure that everyone is on the same page.
TAKE A MOMENT
Taking yourself out of a high-pressure situation, even for 30 seconds, can help.
Removing yourself from the stimuli of the situation allows us to think more rationally and less emotionally. We call this cognitive reframing.
TALK IT OUT
Athletes practice a technique called "positive self talk". Say positive things to yourself to encourage high performance. "I can do this. I've got this."
EAT, DRINK, STAY FIT
Only a small minority of people have the necessary aptitudes and attitudes for high performance under pressure. Physical fitness, hydration and nutrition are vital for cognitive high performance under pressure.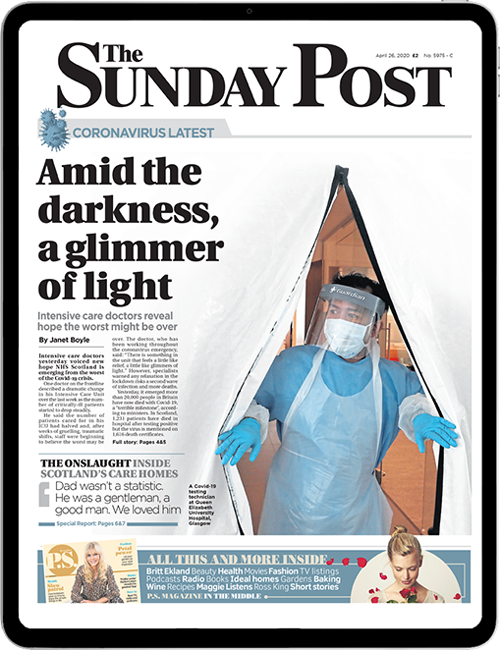 Enjoy the convenience of having The Sunday Post delivered as a digital ePaper straight to your smartphone, tablet or computer.
Subscribe for only £5.49 a month and enjoy all the benefits of the printed paper as a digital replica.
Subscribe