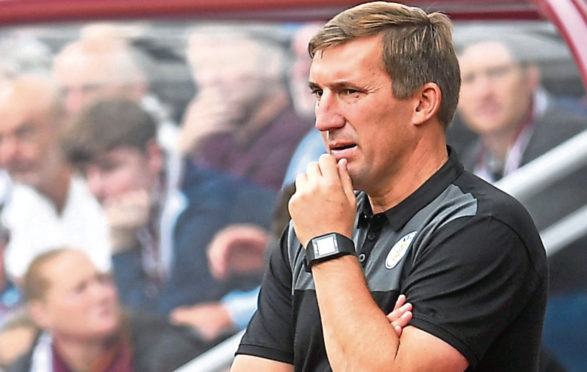 Alan Stubbs has a warning for Rangers and their support.
Any new signings coming to Ibrox this summer in a bid to help the club stop Celtic from winning nine-in-a-row could take a full season to settle and produce their best form.
The 47-year-old Scouser is speaking from experience.
He moved to Celtic in the summer of 1996 in a £3.5-million transfer from Bolton Wanderers.
At that point, Rangers had eight titles in the bag and Stubbs was immediately thrust into the madness of the Old Firm rivalry as the Hoops strived to prevent their greatest rivals emulating the nine-in-a-row of the Jock Stein era.
More than 20 years on, the same situation is on the horizon, albeit the roles of the clubs are reversed, with Celtic dominant and Steven Gerrard's men chasing.
Stubbs expects it to be dramatic next season and knows that recruitment, on both sides, will be crucial.
The former Hibs and St Mirren manager told The Sunday Post: "Barring a complete collapse, Celtic will win their eighth championship, and the focus will then zoom in on nine-in-a-row.
"There will be no escaping it.
"When I signed for Celtic, I was taken aback by the level of intensity surrounding it, and how preventing Rangers making it nine dominated the conversation and the agenda.
"At certain times, being totally honest, it wasn't too nice.
"From people on the outside, sometimes the whole thing just went too far.
"It was the same the following year, when we were under unbelievable pressure to stop Rangers winning the 10.
"But my first year was difficult. I found it hard to produce my best form and couldn't get into a rhythm.
"Off the field, my family struggled to settle and that also weighs heavily on your mind.
"I'm not saying every player will find it tough.
"But there will be certain ones who, if they are signed this summer by Rangers, will be in for a bit of a culture shock.
"Glasgow is a city that lives and breathes football, and it will be even more so in the next year or two.
"So it comes to having the mentality to cope with that intensity. It's not all down to ability and skill.
"You will need to have the whole package, on a consistent basis, to survive and thrive.
"Steven Gerrard and Mark Allen are well aware of the types they need to add to the squad.
"If they are looking at bringing in four or five, they will need them to hit the ground running and get off to a flying start.
"There won't be any time to waste.
"Rangers need to produce winning football. Yes, I can understand the belief inside the club that they are getting closer to Celtic.
"But getting closer in the next 12 months will not be good enough. They will need to overtake them.
"They must find a way of beating the likes of Aberdeen and Hibs as a matter of course.
"Only taking five, six or seven points out of 12 against such clubs is not going to win you the title.
"Dave King and the Ibrox board will have to find a way of giving their manager even more financial backing than they already have.
"On the park, Celtic have found a way of doing it year in and year out.
"Look at the past three months. They scored late goals against Kilmarnock, Hearts and Dundee to win games and that was six points gained.
"Then they hit Rangers with a 86th-minute winner in the most-recent Old Firm game.
"The other thing about Celtic this season is that from the first few games, they haven't been in brilliant form.
"They haven't reached the heights of the first season under Brendan Rodgers.
"So, as much as they have still been doing enough, they by no means can take anything for granted.
"There is also a number of changes to be made at Parkhead.
"First of all, the club must decide if they are going to give the job on a permanent basis to Neil Lennon.
"The choice of manager is obviously massive, the biggest decision a club can make.
"They will then also need to look at bringing in four or five players, at least.
"Being the team going for nine-in-a-row also brings serious pressure.
"A different type of pressure, I would imagine, from the one felt when you are trying to stop it.
"But, once again, they will need to find players that have the ability and mentality to cope with every scenario."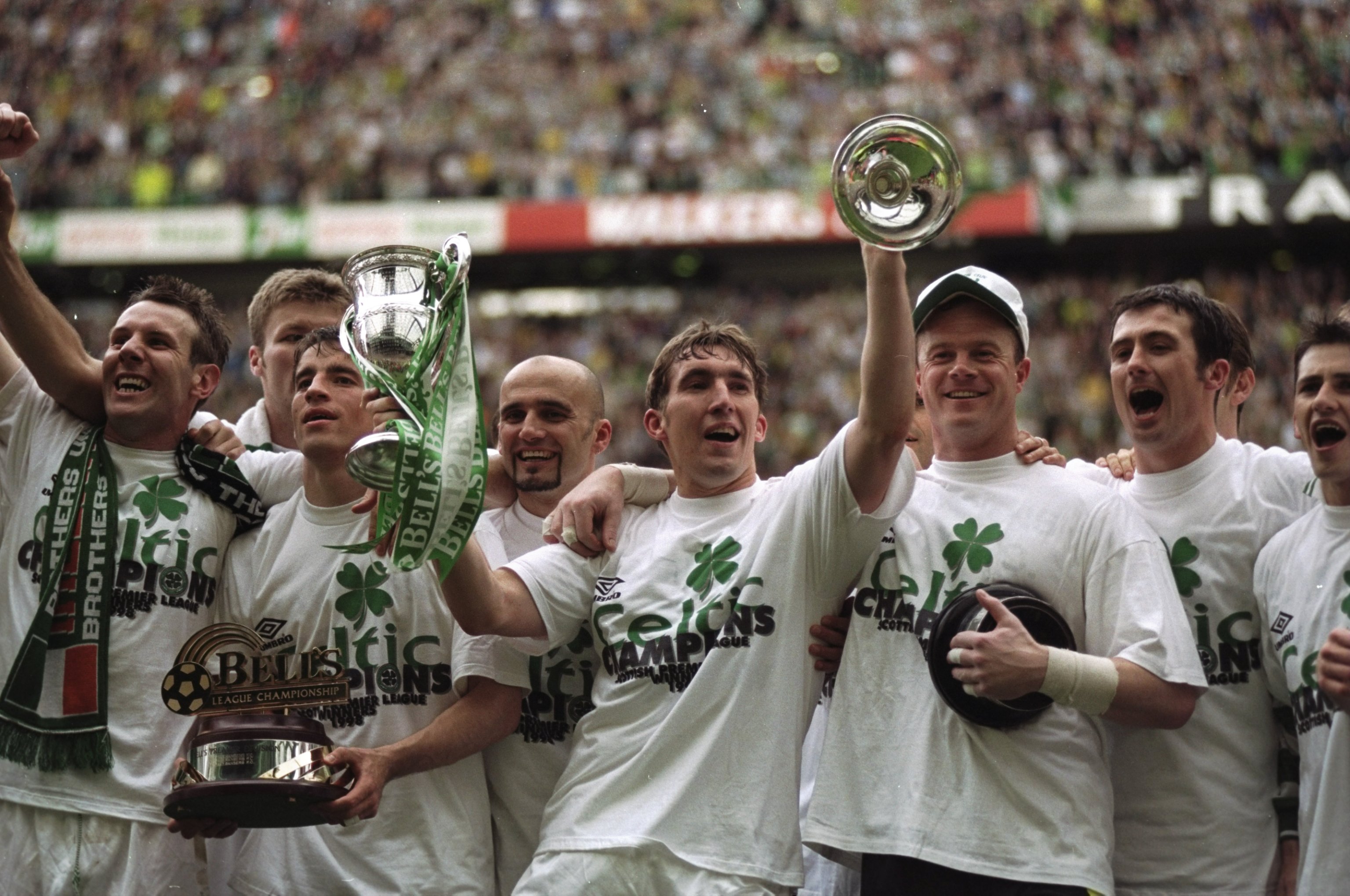 In Stubbs' second season at Celtic Park, Rangers' domination was finally broken, and Stubbs put their success largely down to team-spirit as much as ability.
The former Everton defender said: "Tommy Burns was sacked in the summer of 1997 and, after a long search, the club appointed Wim Jansen.
"He was an unknown to the squad and we got off to a rotten start, losing our first two league games.
"On reflection, it was chaotic.
"Somehow, however, we managed to get it all moving in the right direction and lifted the League Cup, the first trophy of the season.
"In the league, we snatched a late point at home to Rangers after I scored. That was a massive goal.
"We then followed that up by beating Rangers 2-0 in the New Year fixture. That was the most crucial victory. We took it from there.
"Yet, I'd say that, man for man, Rangers were probably better than us. They had a stronger squad, there was more depth to it.
"As a group in the Celtic dressing room, we discussed that and knew we needed to find a way to overcome that.
"A simple, but important, thing was to create the best team-spirit possible. We needed to be willing to fight for one another and go that extra yard.
"Almost every week, we'd arrange a lunch and most guys went home after the food. Then after a few weeks, some of the lads would kick on and make a day of it.
"After a couple of months, we were all out and enjoying it to the full, all day. That was so important.
"Now, in this day and age, because of social media, it is more difficult to forge that spirit in such a public way.
"Twenty years ago, people wanted an autograph and an occasional photo.
"Nowadays, you can be all over Facebook, Twitter and Instagram in a second.
"But it's something Rangers may have to look at.
"If Steven and his players believe they are behind Celtic in terms of ability and depth of squad, they will need to find other ways, ways that they can control.
"Even if it adds just 2 or 3% to the whole picture, it is worth doing.
"All in all, it makes for a brilliant year or two, full of intrigue and drama.
"But it will also be extremely stressful.
"On both sides of the city, it will not be an environment for the faint-hearted."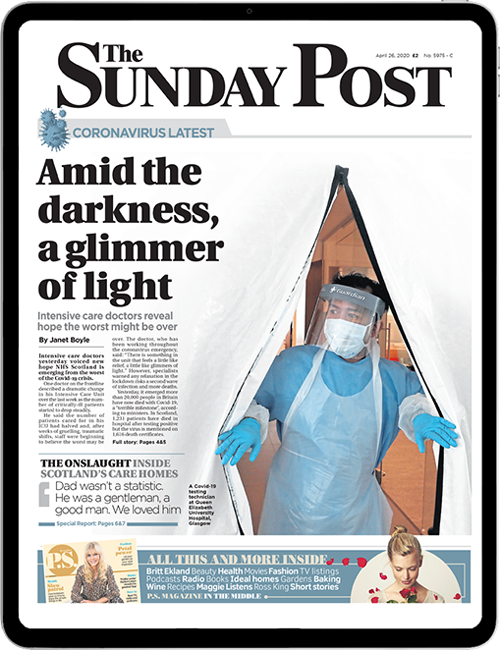 Enjoy the convenience of having The Sunday Post delivered as a digital ePaper straight to your smartphone, tablet or computer.
Subscribe for only £5.49 a month and enjoy all the benefits of the printed paper as a digital replica.
Subscribe