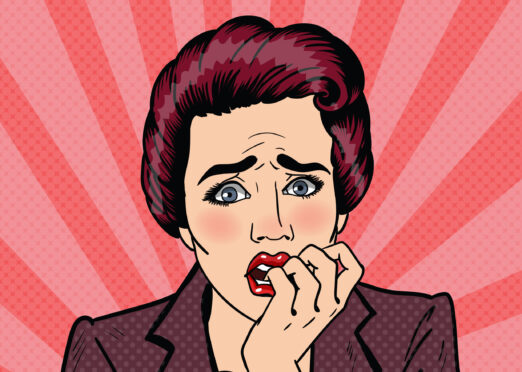 With the taboo of mental health lifting in recent years, we have never been in a better place to talk about our feelings. It seems not a day goes by without another celebrity revealing they suffer from anxiety.
But according to Dr Tracy Dennis-Tiwary, professor of psychology and neuroscience at The City University of New York and founder of Wise Therapeutics, some of us may not be experiencing a mental health crisis at all.
The author of new book, Future Tense: Why Anxiety Is Good for You (Even Though It Feels Bad), said: "Anxiety is not a disease, it's a human emotion.
"People believe that it is a disease that needs to be eradicated, or that it is a failure of mental health because somehow we have now equated good mental health with the absence of emotional discomfort. It's the furthest thing from the truth.
"Good mental health is actually the ability to navigate the natural and expected emotional discomfort that we human beings need to experience, because being human is a messy job.
"If we don't engage with those difficulties, if we only aspire to be comfortably numb, that sets us up for doing all the most unhelpful things when it comes to anxiety, like avoidance, suppression, and medicating ourselves into oblivion. I wrote the book to tell a new story about emotions and mental health but especially about anxiety."
Dennis-Tiwary has been researching anxiety and depression for over 20 years, and she believes the evidence shows that healthcare providers have been wrong in their approach to treatment.
She explained: "Tom Insel, the former head of the National Institute of Mental Health here in the US, recently said that the 'disease that has to be eradicated' approach to mental health does not work, full stop.
"He, and all of us, have been the main purveyors of that model for the last 20, 30 years. We're convincing people, and ourselves, that emotional discomfort is a sign to panic.
"If you look at self-help wellness guru Instagram accounts when they are talking about anxiety, it is always about soothing ourselves. 'You have anxiety? You better fix that!' We never think of anxiety as an adaption that humans evolved to have."
People who are treated for anxiety are often told the same metaphor – that anxiety is an ancient survival instinct supposed to save you from danger, so that if you were being chased by a sabre-toothed tiger, you would have the wits and the adrenaline to run away and save yourself. But Dennis-Tiwary debunks the idea that anxiety is a coping mechanism.
She said: "A sabre-toothed tiger that is attacking you in the moment – that is not anxiety, that is fear! When you are frightened, you are certain that there is a threat right in front of you and that you have to do something. Anxiety makes us into mental time travellers because the thing that we're worried about has not happened yet.
"For example, if we are worried about a job interview we have tomorrow, we are going to feel anxious but we are not anxious because we think we are going to fail – if we believed we were going to fail we would despair. We're anxious because we know it could go terribly but we also know that there's a possibility that we could get this job of our dreams.
"It's not just fight and flight. Anxiety makes us more persistent. It triggers dopamine, which makes us work towards our positive goals. It triggers oxytocin, the social bonding hormone, which makes us reach out for social connection, which is one of the best things we can do to help ourselves cope."
Dennis-Tiwary is keen to point out the difference between anxiety and anxiety disorders, the latter of which she believes often does require one-on-one treatment with a mental health professional.
Yet she strongly believes if we stop seeing anxiety as an enemy, but rather as an ally, sufferers will be able to live comfortably alongside their anxiety, rather than ruled by it.
---
Future Tense: Why Anxiety Is Good for You (Even Though It Feels Bad), published by Piatkus, is out now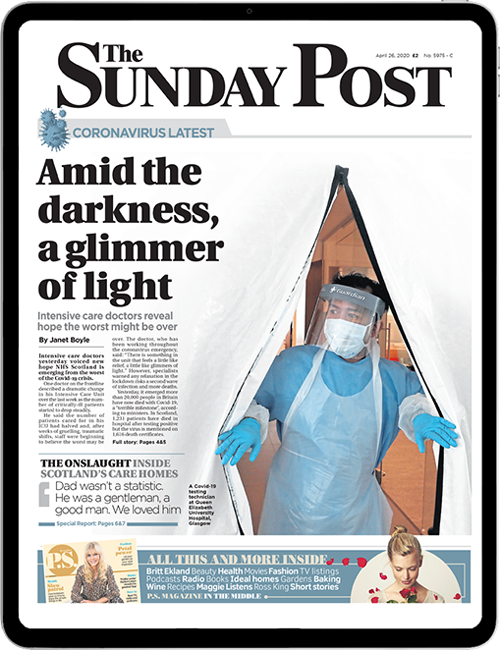 Enjoy the convenience of having The Sunday Post delivered as a digital ePaper straight to your smartphone, tablet or computer.
Subscribe for only £5.49 a month and enjoy all the benefits of the printed paper as a digital replica.
Subscribe