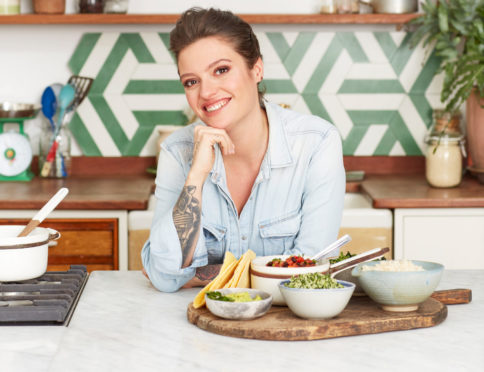 Why is it that when we say "comfort food", we think of "treats" to indulge in every once in a while or, worse, attach feelings of guilt or shame to comforting ourselves with food?
Some days, you might have the energy and inclination to prepare an elaborate or seriously nutritious dish, but on others you might think the only thing that's going to make you feel better is a stack of toast or a piece of cake – and that's OK, says Jack Monroe.
"I have days where all I eat are salt and vinegar crisps and white buttered bread. Sometimes even I don't want to get in the kitchen," says the author.
It's an admission you won't hear much among chefs and cookbook writers, but it's the reality for many. And for people living with mental health issues, the relationship with cooking and nurturing ourselves with food can be especially complex.
"No one really tackles it, what to cook for yourself when you really don't feel like cooking, or what to eat when you really don't feel like eating," says Jack, 32. Having been open about living with depression, anxiety, PTSD and ADHD for years, the food writer and poverty activist has used her own, very raw experience to put together her latest collection of recipes in Good Food For Bad Days.
"The irony was halfway through writing this book I suddenly fell into a massive depressive state. I stopped writing. I stopped wanting to look after myself. I ground to a halt," says Jack.
She wasn't cooking, either.
"The people who know and love me the most know when I stop posting pictures of my meals on Instagram to drop me a text and ask if I'm OK, because I've obviously stepped out of the kitchen," she says.
While she knows it won't work for everybody, work helps her overcome her problems.
"One of the easiest ways for me to start to take steps back towards emerging from whatever dark hole I find myself in, is to get into the kitchen and to stir something or just to throw something together out of whatever's in the cupboard," adds Jack. "It's that first step towards acknowledging you matter, and nurturing yourself matters, and taking a moment to just look after yourself."
She's an advocate for not beating yourself up about what you're eating, though. And Monroe says that sometimes the purpose of food is simply to make you feel good in that moment, or to get some fuel inside you – and we need to be OK with that. But, for days when you can get into the kitchen, her new cookbook looks to be a saviour.
From "finger foods" – such as orange and blueberry oat bars – you can batch-cook on a good day (and pick at on a bad one), and meals you can whip up in 15 minutes or less, like anchovy butter pasta, to one-pan meals like meatball and white bean stew, for days when you don't have the head space for complex cooking.
There's a whole chapter on food and drinks in mugs – because what could be more comforting than that? Think honey nut milk or a Jaffa Cake pudding in a mug.
"There's something really transgressive about it. You can hold it with one hand, eat it with the other, it's literally ideal," says the author of five previous books.
Some dishes are wrapped up in nostalgia for Jack. "During my childhood, whenever I was unwell, my mum would make this magic concoction of boiled eggs, mashed with butter and black pepper and salt, and the eggs would still be warm, the butter would still be melting.
"It's about cupping a mug full of something warm, feeling loved and nurtured."
That's not to say nutrition isn't a factor. Anyone who knows Monroe's books will know she leads a largely plant-based diet. "I'm 80-90% vegan these days, but I've never felt the need to lecture people about their eating choices."
She includes a guide – a "bingo card", she calls it – of foods that help maintain healthy brain function to consider eating regularly, such as bananas, nuts and oily fish.
"It comes with a massive caveat that eating your way through this list is not going to shield you from having a bluesy day or tragic life events or chemical imbalances – but it can give you something to start to deal with it.
So, many of Jack's recipes are packed with plant-based goodness. "It's always come from a place of necessity – meat is expensive," she explains.
Other meals, meanwhile, are designed to really take your time over – particularly relevant at a time when most of us are spending more hours at home.
"It's about giving yourself permission to spend time on yourself," she says. "I use cooking as partly meditation, partly therapy, partly self-care, partly an adventure – it's being able to acknowledge you have the right to have that time to take care of yourself."
We're all trying to waste less food at the moment, and the veg in this bowl can be changed to suit whatever is in your fridge, as long as quantities are roughly the same.
Finely shredded cabbage will work instead of leafy greens, or use squash instead of carrots, for example.
"It's my pick-me-up after any period of illness or exhaustion," says Jack Monroe. "I call it my 'recalibration supper' but it's good for any time of day."
Good Food For Bad Days by Jack Monroe is published by Bluebird, £7.99
---
Jack Monroe's recalibration supper recipe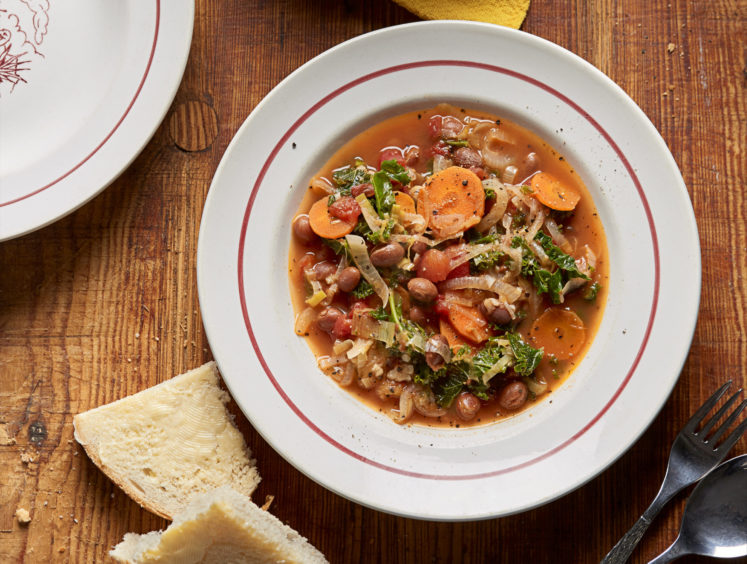 You'll need
2 large onions, or 240g frozen sliced onions
6 fat cloves of garlic, or 2 tbsp garlic paste
1 large leek, or 140g frozen sliced leeks
1 large carrot, or 1 x 300g tin sliced or baby carrots
Oil, for frying
1 x 400g tin of borlotti beans
400ml chicken or vegetable stock
1 x 400g tin of chopped tomatoes
1 tbsp wine or cider vinegar
200g kale, spinach or other dark leafy greens, finely chopped
Salt and pepper
Method
Peel and finely slice your onions or measure out the frozen onions. Add the onion – in whatever guise – to large non-stick pan.
Peel garlic and halve lengthways, add to the pan, or add the paste. Thinly slice leek and carrot and add, or chuck in the ready-sliced veg.
Drizzle over a little oil and season with salt and pepper. Cook over medium heat for five to six minutes.
Drain and thoroughly rinse the beans and tip into the pan. Pour over the stock and bring to the boil.
Reduce to a simmer, then stir in the tomatoes and vinegar. Cover and simmer over low heat for 15 minutes, until thick and glossy.
Toss in the greens and wilt for 30 seconds (spinach) to a few minutes (kale and spring greens). Serve warm with bread and butter, torn up and dunked.
Keeps well in the fridge for up to three days. Can be frozen for up to three months. Defrost completely and reheat through before serving.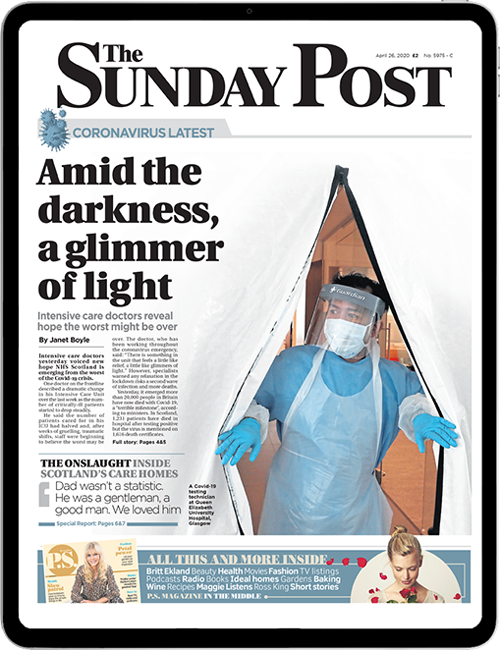 Enjoy the convenience of having The Sunday Post delivered as a digital ePaper straight to your smartphone, tablet or computer.
Subscribe for only £5.49 a month and enjoy all the benefits of the printed paper as a digital replica.
Subscribe