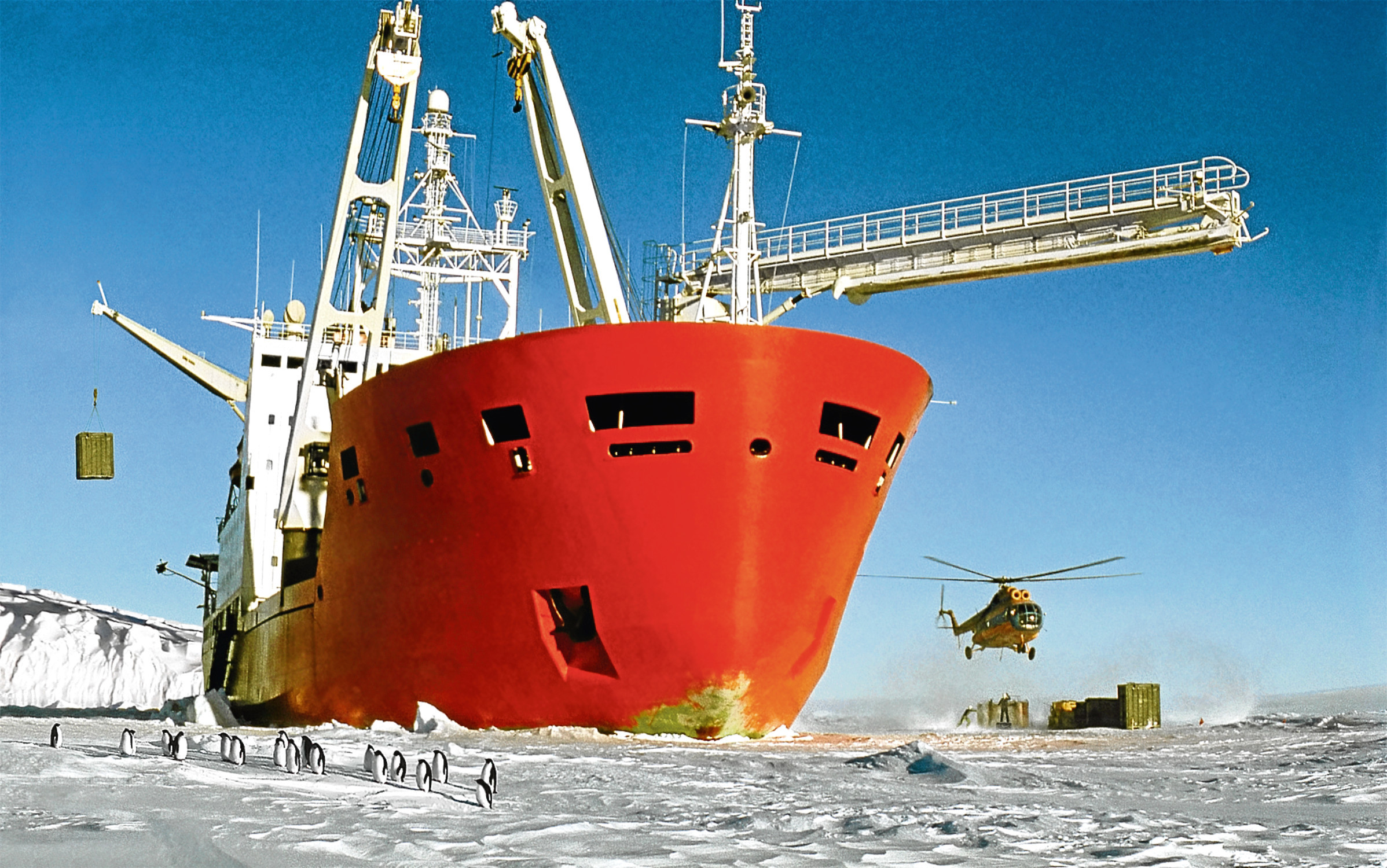 TOM WOODFIELD knew he wanted a life on the high seas from his earliest days.
However, as a new book reveals, he never dreamed he'd enjoy so many years exploring uncharted, ice-filled waters in treacherous weather.
Or, for that matter, that he would actually find he quite enjoyed the pressure and the often perilous lifestyle!
"I ran away to sea aged 14 after an argument with my mother," reveals Captain Woodfield, who's 83.
"I only got as far as the railway station, half a mile away!
"Confidence ebbing, I let two trains pass before my father found me.
"He suggested if I really wanted to be a mariner, I should go to sea school first."
Sound parental advice accepted, the young Tom got his certificates and his old man told him about an advert for an Antarctic Expedition Ship.
"It was a chance not to be missed," says Tom. "The opportunity to combine those inherited interests of the sea, mountains and polar exploration."
As Princess Anne points out in her foreword to his book: "It is interesting to be reminded of the early years of the British Antarctic Survey, as the Falkland Islands Dependency Survey, the marine support without which nothing could have been achieved."
This was to be Tom's mission — to take part in, and later lead, exploration and charting work on some of the most-forbidding, unknown icy waters on our planet.
It wasn't all deadly serious. He recalls early days, when he and the rest of the crew couldn't get to their homes from Southampton at Christmas.
"Of the ship's 12 officers, some could get home for Christmas and Boxing Day whilst the rest had to remain on duty," he explains.
"We decided, therefore, that we would all remain on board together, a good indication of our camaraderie.
"In true merchant service fashion, someone phoned the Southampton Nurses' Home and a matron escorted 12 delightful young ladies to join us!
"This resulted in a great party, several romances ensued and two marriages followed a year or so later."
If those kinds of relationships flourished, the bonds between crew members in the middle of Antarctica could be interesting in their own way, too.
Speaking of a chief engineer, Herbert Ward, Captain Woodfield recalls: "He was a man of habit. Each day, after a spell in the engine room, he took an afternoon nap, had his pink gin before dinner, and toasted cheese late before turning in.
"His tormentors filled the gin bottle with water immediately prior to his six o'clock tot, which he never noticed.
"And they put a penguin in his cabin during his siesta and soap in the pantry fridge from which he made his Welsh rarebit!"
It could also be deadly serious, such as the day a scientist ignored advice and fell off a ship and under an ice floe. Missing there for 20 minutes, he was presumed dead when they located him.
"There must have been an air pocket," explains Tom.
"He was given a small brandy and a cup of tea, and at a few minutes to midnight, for it was Hogmanay, he appeared at the door to say: 'Happy New Year!'"
Polar Mariner: Beyond The Limits In Antarctica, by Captain Tom Woodfield, is published by Whittles, price £18.99, ISBN No. 978-1-84995-166-1.
---
READ MORE
Young Scot goes from flipping burgers in McDonalds to working in the Antarctic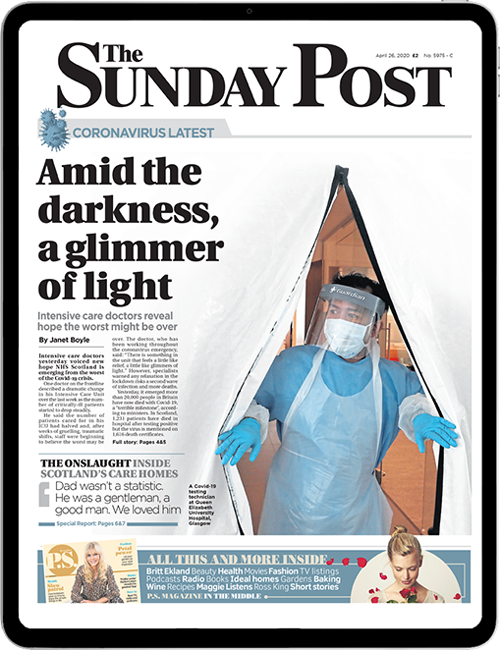 Enjoy the convenience of having The Sunday Post delivered as a digital ePaper straight to your smartphone, tablet or computer.
Subscribe for only £5.49 a month and enjoy all the benefits of the printed paper as a digital replica.
Subscribe