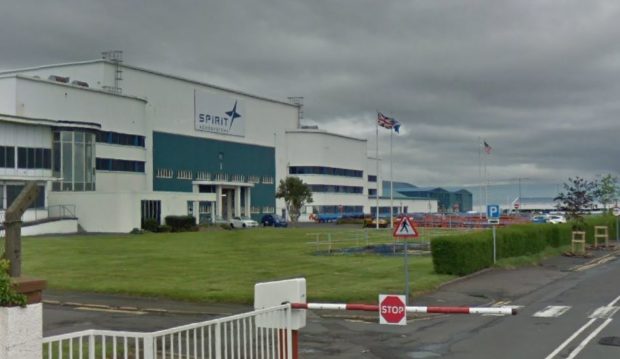 US aerospace giant Spirit AeroSystems has revealed plans to make around 180 of its 1,000 workers in Prestwick redundant.
It is the latest body blow to the Scottish aerospace industry. Earlier this month aero-engine group Rolls-Royce said it was cutting 700 jobs at its Inchinnan plant in Renfrewshire.
Spirit said: "The extraordinary impact of the Covid-19 pandemic on the aerospace industry has resulted in a significant reduction in customer demand for aircraft required over the next few years.
"As a major supplier of aircraft structures, this has resulted in decreased production requirements for Spirit AeroSystems. We have undertaken a detailed review of all business costs and have implemented cost saving activities where possible. However, further reductions are required.
"It is with regret that as a consequence, Spirit Prestwick has announced it requires to reduce its workforce by approximately 180 employees."
Spirit has now embarked upon a formal consultation process with staff.
"As a first step, employees have been presented with the opportunity to volunteer to leave the company," said the firm.
"We will continue to work with our employees, customers, suppliers and communities to minimise the impact."